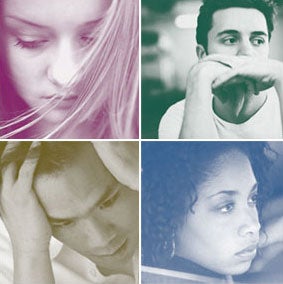 The Counseling Center conducts two annual screening programs each year:  Depression Screening and Anxiety Screening.  These programs are meant to be educational, but can provide participants with important information about whether or not they may benefit from getting further assessment for the conditions covered by the screenings.
The screenings are held in October and in March.
If you are experiencing a number of the following symptoms:
No Joy in your life?
Low in Energy?
Sad and down?
Irritable or restless?
Unable to concentrate on schoolwork?
Tearful and moody?
Frequent headaches
Tension and muscle aches
Difficulty concentrating
Constant worrying
Panic attacks
Fear of social situations
Feeling down or "blue"
This could be more than the blues or stress- you may be suffering from an anxiety or depressive condition.  Take a free screening. Get free information about causes, treatment & more.... It only takes 5 minutes.
CALL THE COUNSELING CENTER FOR INFORMATION
CSU Students, faculty and staff may contact the Counseling Center at 687-2277 for a free screening throughout the year.