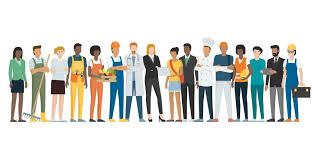 Cleveland State University is an Ohio WIET training provider through the following offices 
Frequently Asked Questions WIOA Grants: HERE
The Workforce Innovation and Opportunity Act (WIOA) funds grants to eligible adults for job skills training. If you're looking to upgrade your skills, WIOA can help find the funding. There are two ways to establish eligibility:
1: Dislocated worker: If you've lost a job through no fault of your own (company closure, laid off, military spouse relocation), you can qualify. Your prior income does not affect your eligibility if you're a dislocated worker.
2: Adult income-eligible: If your household income is less than 250% of the Federal Poverty Level (chart at the link provided), you may qualify to have your training funded through WIOA.
to check WIOA Eligibility Click Here
to get more information Click Here
The Division of Continuing and Extended Education develops workforce training with an immediate focus on in-demand industries such as information technology, manufacturing, and health care. We have a variety of programs with in-demand industry certifications that will help you get the job you want.