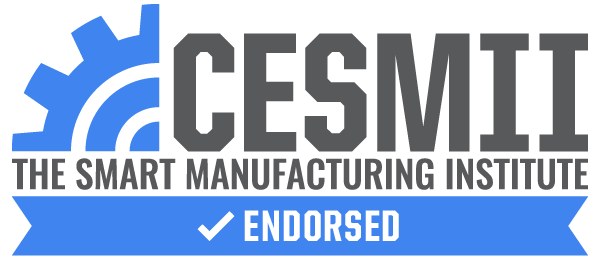 Preparing the Smart Workforce for the future of Smart Manufacturing
Manufacturers in Ohio have accounted for 16.60% of the total output in the state, employing 12.56% of the workforce. As reported by the National Association of Manufacturers, output from manufacturing was $112.24 billion in 2018. In addition, there were an average of 703,000 manufacturing employees in Ohio in 2019, with an average annual compensation of $76,730.05 in 2018. According to Forbes magazine, 2021 looks brighter for the national manufacturing industry than anytime since the 1990's.
The Division of Continuing and Extended Education at Cleveland State University is here to support Ohio's manufacturing industry by readying an Industry 4.0 workforce.
Launching Spring 2022: Digital Smart Manufacturing 4.0 Certification
Smart Manufacturing refers to the next wave of manufacturing processes that employ computer-integrated manufacturing, high levels of adaptability and rapid design changes, digital information technology, and more flexible technical workforce training.
Leading the way in Smart Manufacturing training for Ohio, Cleveland State's certification is competency-based. Each six-week course builds on the next.  Participants are required to pass a competency assessment at the end of each module, before moving onto the next level. Each level must be completed and passed to receive a Cleveland State University Digital Smart Manufacturing Certification.
Participants can also take the smart manufacturing modules without obligation to achieve the certification. For stand-alone workshops, participants receive a certificate of attendance.
Please check back as we continue to build curriculum and share new information about this exciting opportunity.