CHOOSE THE RIGHT CHINESE TEST FOR YOU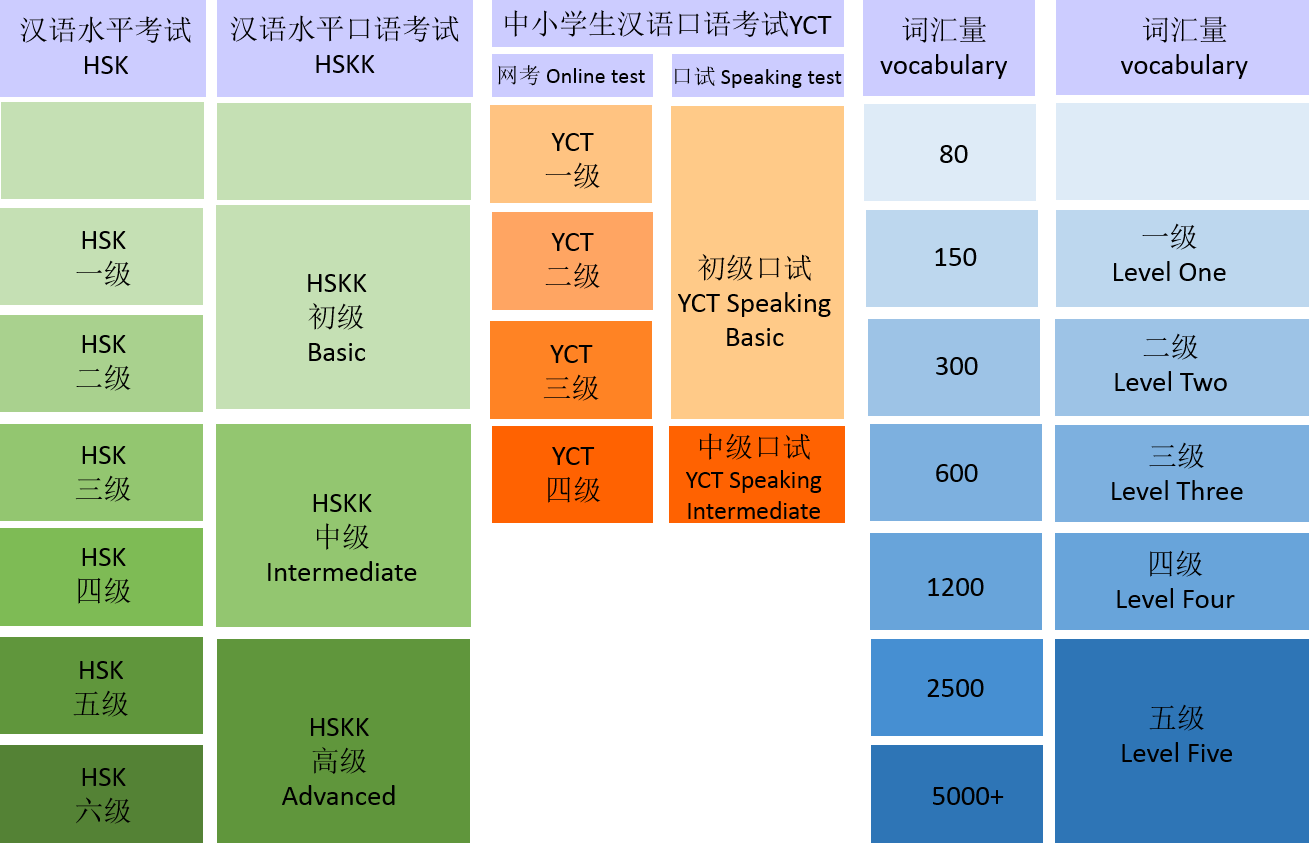 TEST STRUCTURES
汉语水平考试 Chinese Proficiency Test (HSK)
HSK包括HSK(一级)、HSK(二级)、HSK(三级)、HSK(四级)、HSK(五级)、HSK(六级)。
HSK comprises of six levels from HSK-Level 1 to HSK-Level 6.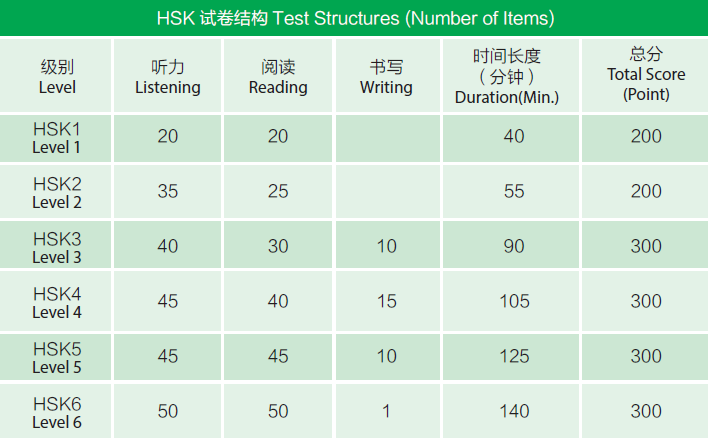 SCORE REPORT
成 绩 报 告:  
HSK一级,二级和三级考试当天即可取得考试成绩及证书;

HSK 四级,五级和六级于考试结束后两周可查询成绩;

考后45天,汉考国际将成绩报告送至考点,考生可凭准考证到报名点领取。

汉考国际课提供额外成绩报告寄送、修改及成绩复议服务,考生可通过www.chinesetest.cn登录"个人中心"在线申请。
Score Report:
HSK Level 1-3: Test scores and reports will be ready on the same day.

HSK Level 4-6: Two weeks after taking the internet-based test, test takers can log into the Chinese testing service website(www.chinesetest.cn) and enter his/her test admission ticket number as well as the name to view the test scores. The printed official test score reports will be delivered to the test center 45 days after the test date, and test takers can get it there by presenting their test admission tickets. 

Additional score report and the score report modification service are provided to test takers. Test takers could submit the application on the "Personal information Center" page at Chinese testing service website(www.chinesetest.cn).

The test result is a long term available, but the score report to be used for the application to Chinese universities and colleges is valid within two years (from the test date).