In order to ensure the high quality of Chinese language education in Cleveland, the Confucius Institute at Cleveland State holds regular teacher-training seminars or workshops. During these meetings, local Chinese teachers come together to learn, exercise, and discuss Chinese language teaching strategy, methodology, and technology. The Confucius Institute also brings in cross-disciplinary educators to share insights.
Dr. Xizhen Qin Was Invited to Present at CI Teacher Appreciation Day and Teacher Training Workshop
On October 4, Dr. Xizhen Qin was invited as the keynote speaker to present at the CI Teacher Appreciation Day. Dr. Qin's presentation was focused on redefining the concept of culture. Dr. Qin defined culture from three aspects: informational culture, achievement culture, and behavioral culture. In the Chinese culture teaching, according to Dr. Qin, teachers have put a lot of emphasis on the first two types of culture content but have ignored the last, i.e., behavioral culture, which is supposed to be the core of Chinese culture education.
On October 5, Dr. Qin continued her presentation on Chinese culture in the teaching at the Teacher Training Workshop. This presentation was given around the Performed-Culture teaching approach. Developed from Ohio State University, Performed-Culture has long been proved a practical teaching approach in the field of Teaching Chinese as a Foreign Language (TCFL), but misunderstandings and ignorance still exist among Chinese teachers. At this training workshop, Dr. Qin introduced the fundamentals of Perform-Culture approach, including the concept of culture, the new roles of teachers and students, and tasks for the two parts. Participants from Cleveland local K-12 schools teaching activity design and strategy development. This workshop addressed the issues of Chinese pedagogy on both the conceptual and practical levels through video clips and demonstrations.
Dr. Qin earned her Ph.D. in Chinese pedagogy from Ohio State University and now she is an associate professor in the World Languages Education Department of the University of South Florida (USF). She had been studying and practicing the Performed-Culture Approach directed Dr. Galal Walker and taught in the Chinese Flagship Program in the past.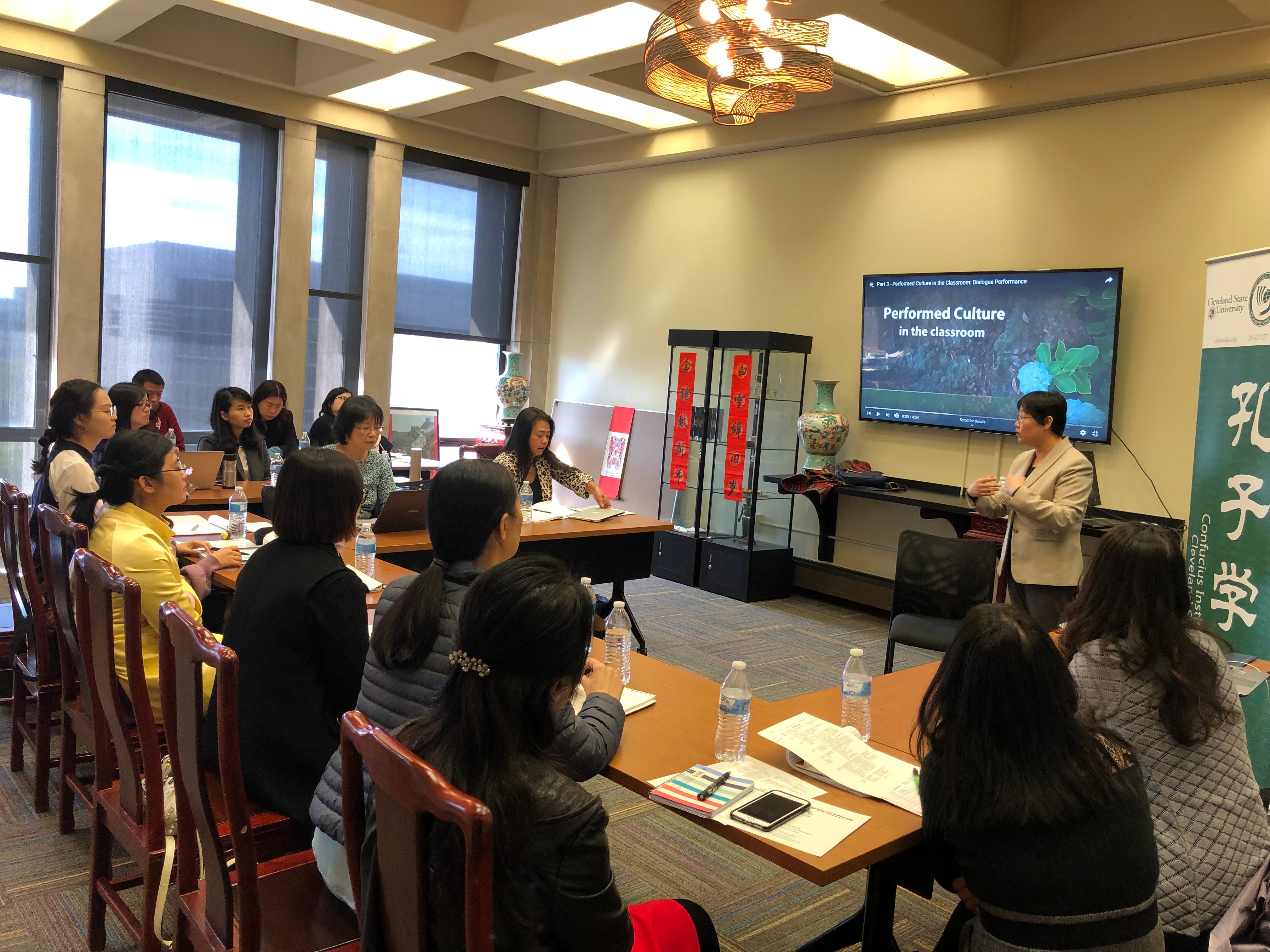 Dr. Zhijun Nie Presented on Literature Study on Jing-branch Christianity In Tang Dynasty
On October 3, Dr. Zhijun Nie made a presentation at the Confucius Institute (CI) at CSU about the literature study on Jing-branch Chreistianity in Tang dynasty. Dr. Nie listed the historical and literature evidence he gathered in his research and introduced the history Jing-branch Christianity in the Tang dynasty. He also discussed the connections between the branch and the Roman period Christian religions. Dr. Nie and his three other colleagues from HunanUniversity of Science and Technology (HUST), CI visiting professors, and other university professors attended the presentation.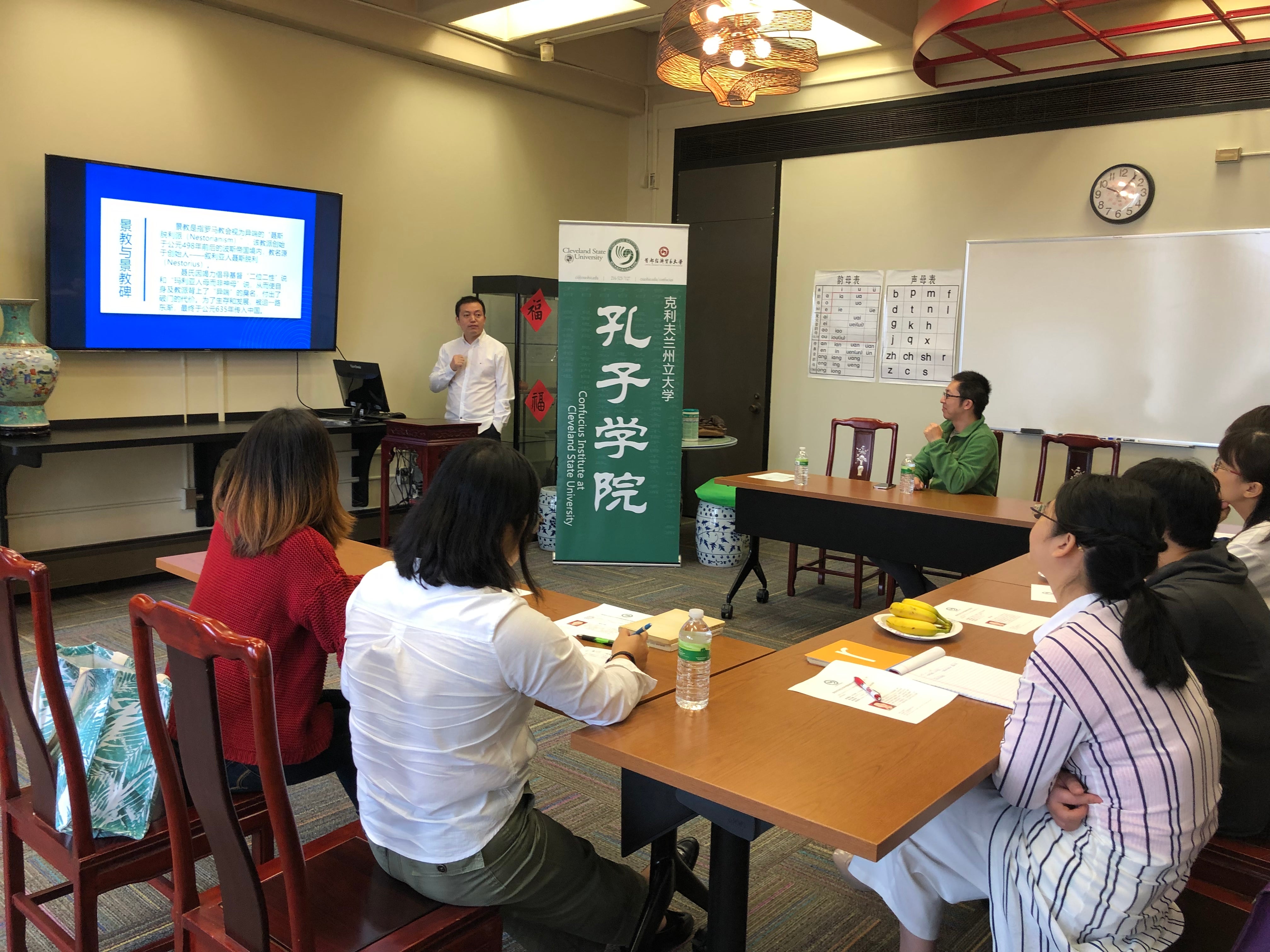 Learner-centered Classroom Teaching Strategy Training Workshop
In order to help CFL teacher to develop effect teaching strategy, the CSU Confucius Institute hosts a series of teacher training workshops in 2019-2020 school year. This series of workshops consists of three sessions: teaching preparations, classroom teaching strategy and activity organization, and teaching and learning assessment. Ms. Na Li, previous OATC president and distinguished teacher training specialist, was invited to deliver the training.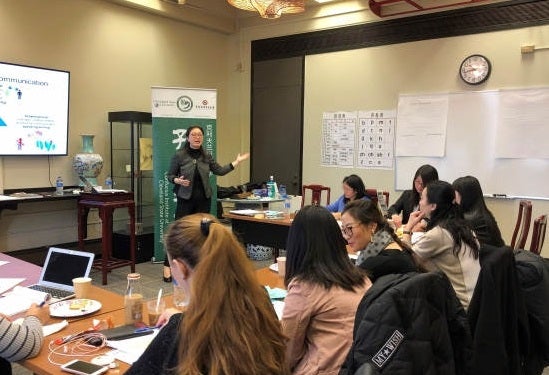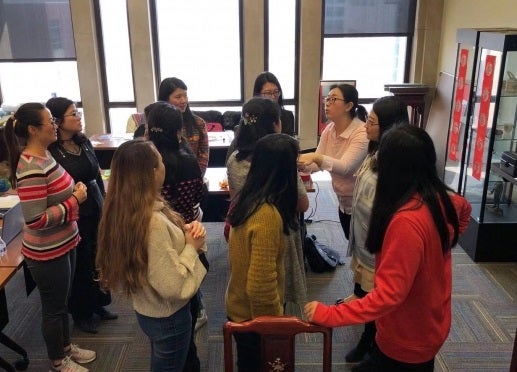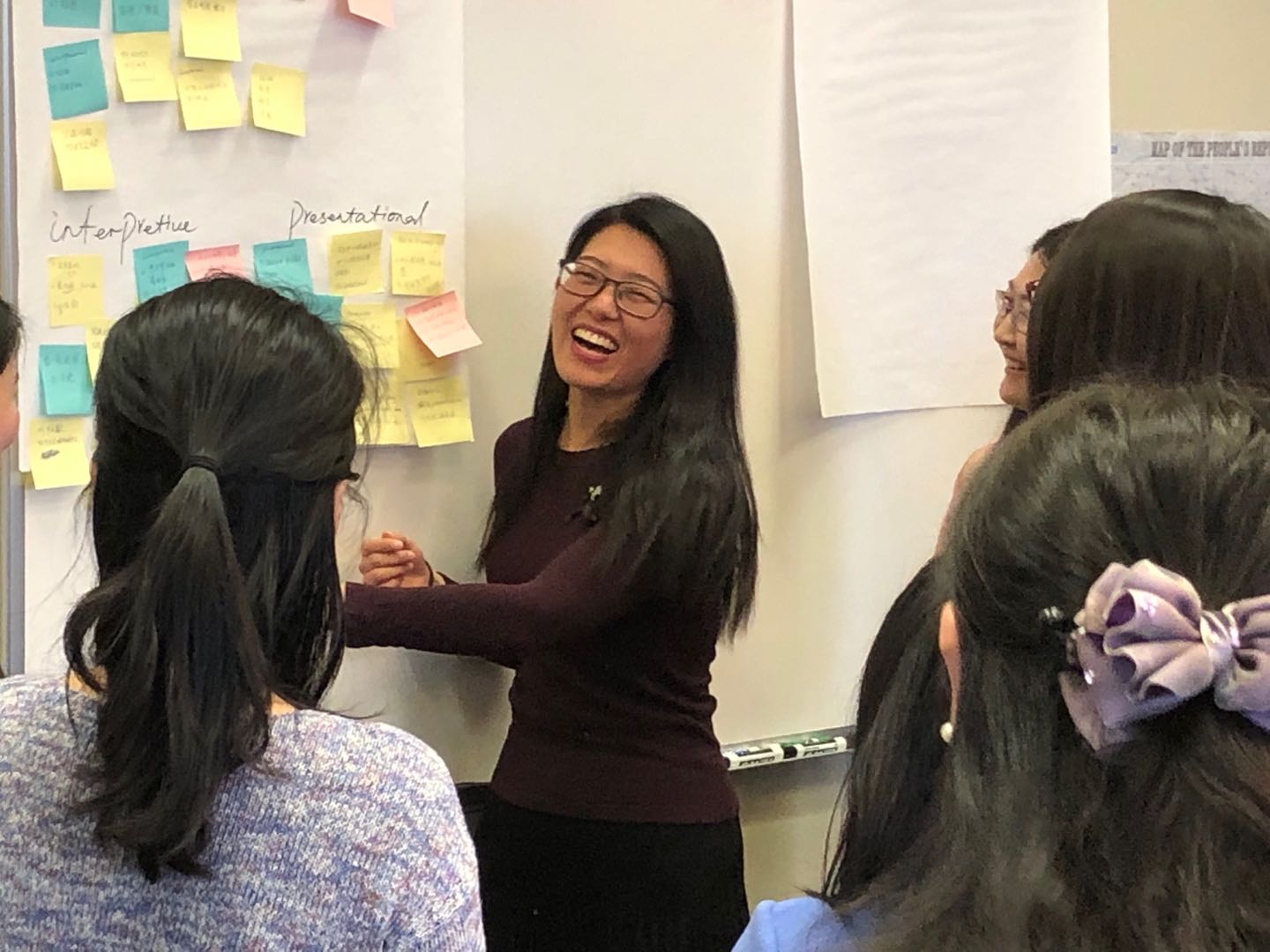 Photos from Previous Seminars