Legends of China: Culture and Poetry Event Co-hosted by LPL and CSU-CI
By Shunqin Li, visiting professor from Yunnan Agricultural University in Confucius Institute at CSU.
Legends of China: Culture and Poetry which was hosted by Lakewood Public Library (LPL) attracted about 20 visitors in Cleveland Area in March of 2019.  The four-week Chinese Poem Culture course was offered in collaboration with LPL and Confucius Institute at CSU (CSU-CI). The course was presented by Shunqin Li, a visiting professor of CSU-CI. 
Concentrating on poetry from the Tang Dynasty, this poetry series opened a window to Chinese culture. The professor incorporated multiple traditional art forms such as music, calligraphy and blow ink painting.
The participants enjoyed reading the Tang poems in Chinese, singing a poem, writing Chinese calligraphy, and "painting" a plum blossom by blowing ink. They are happy in the great event.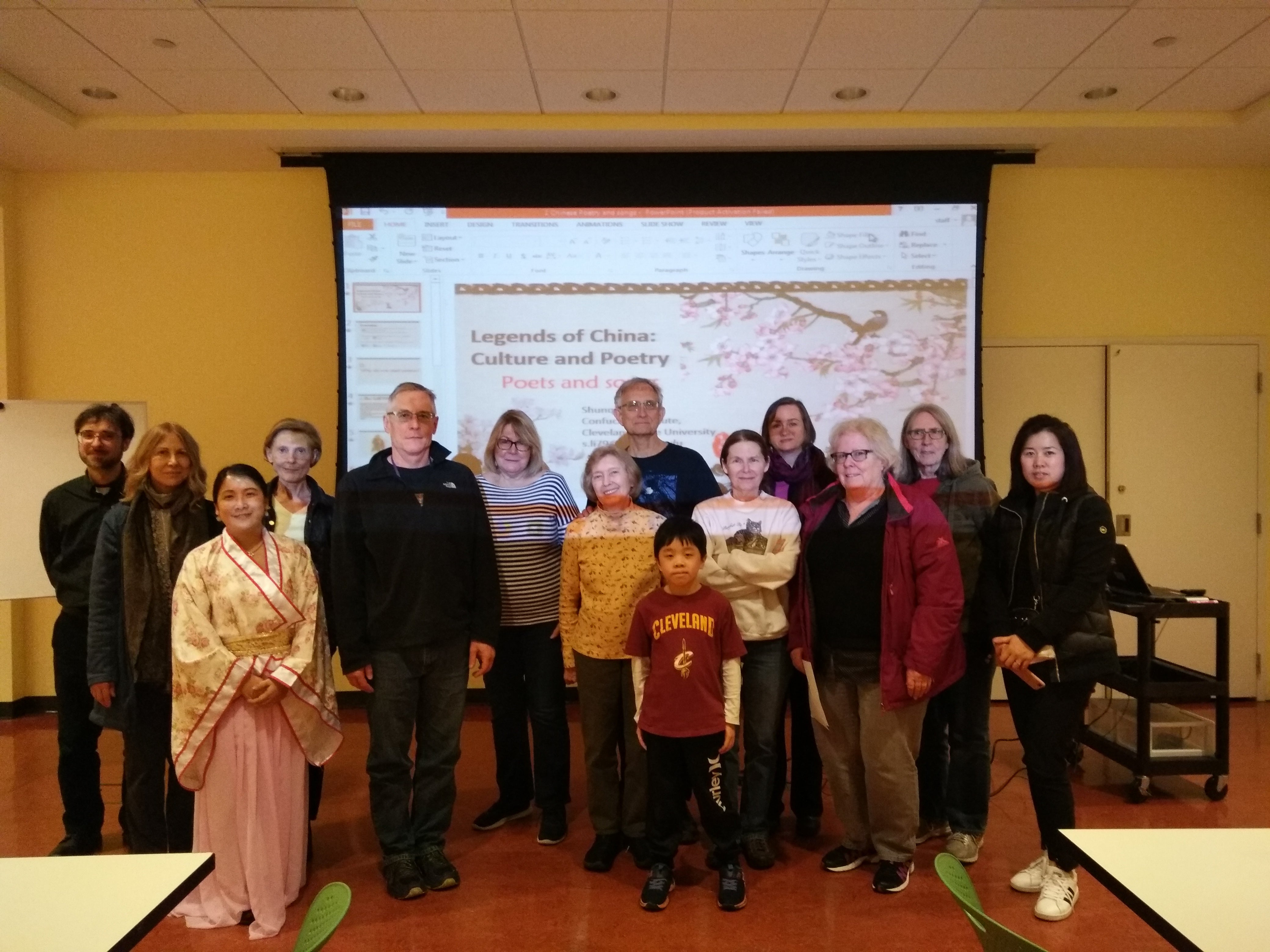 Group photo after sing a Chinese poem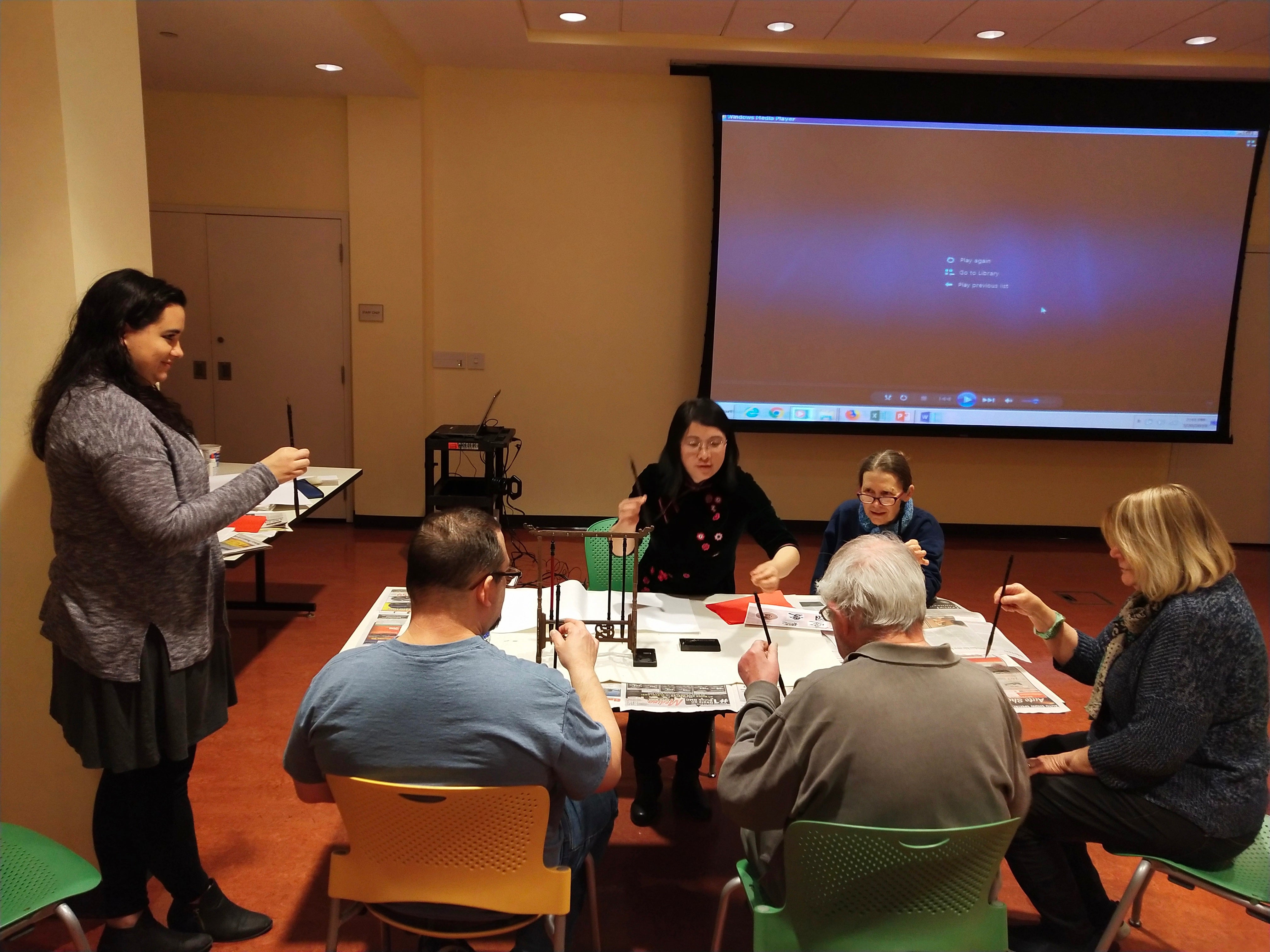 Chinese Poem and Calligraphy class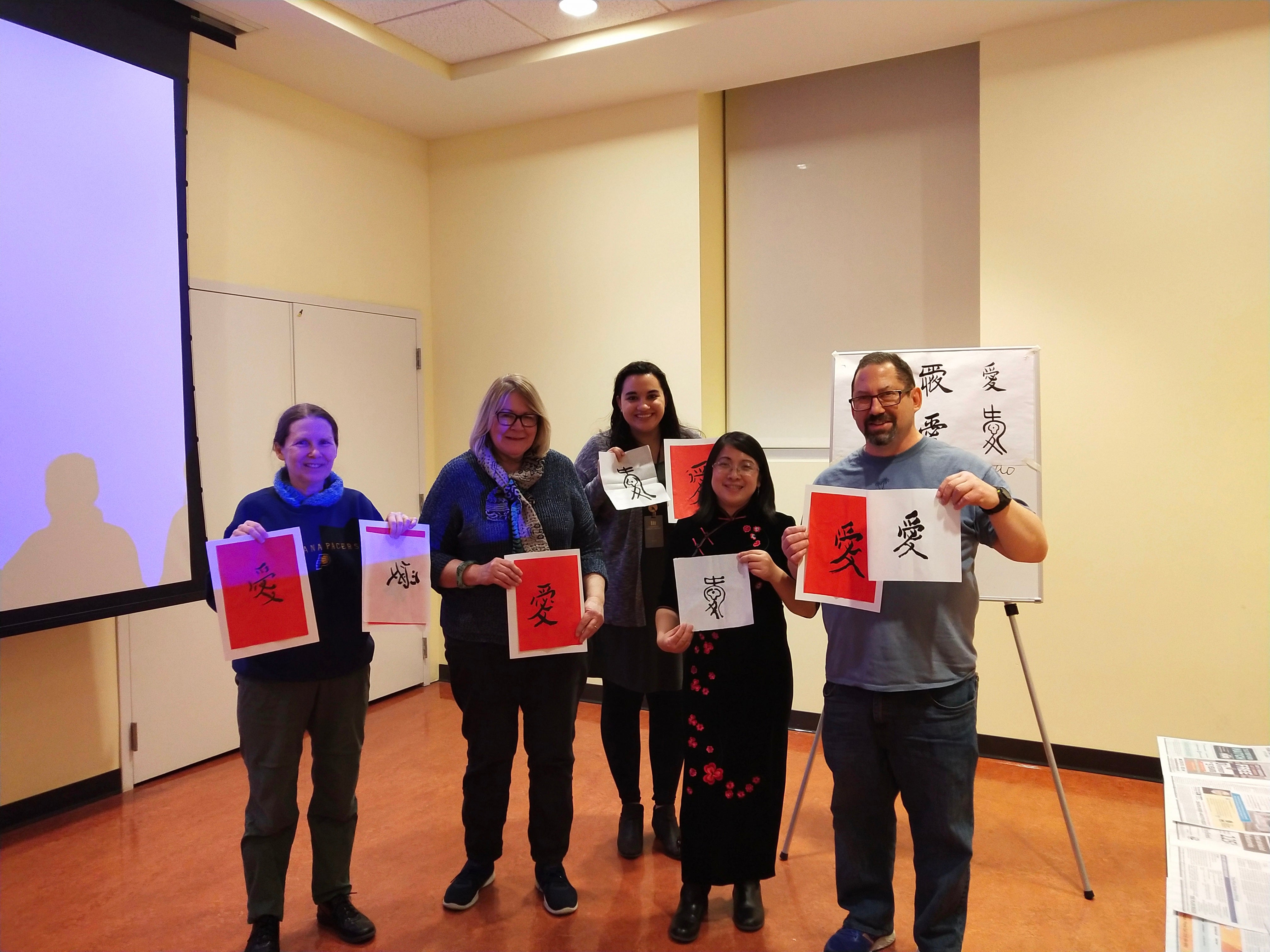 Show calligraphy work of "爱" ("Love")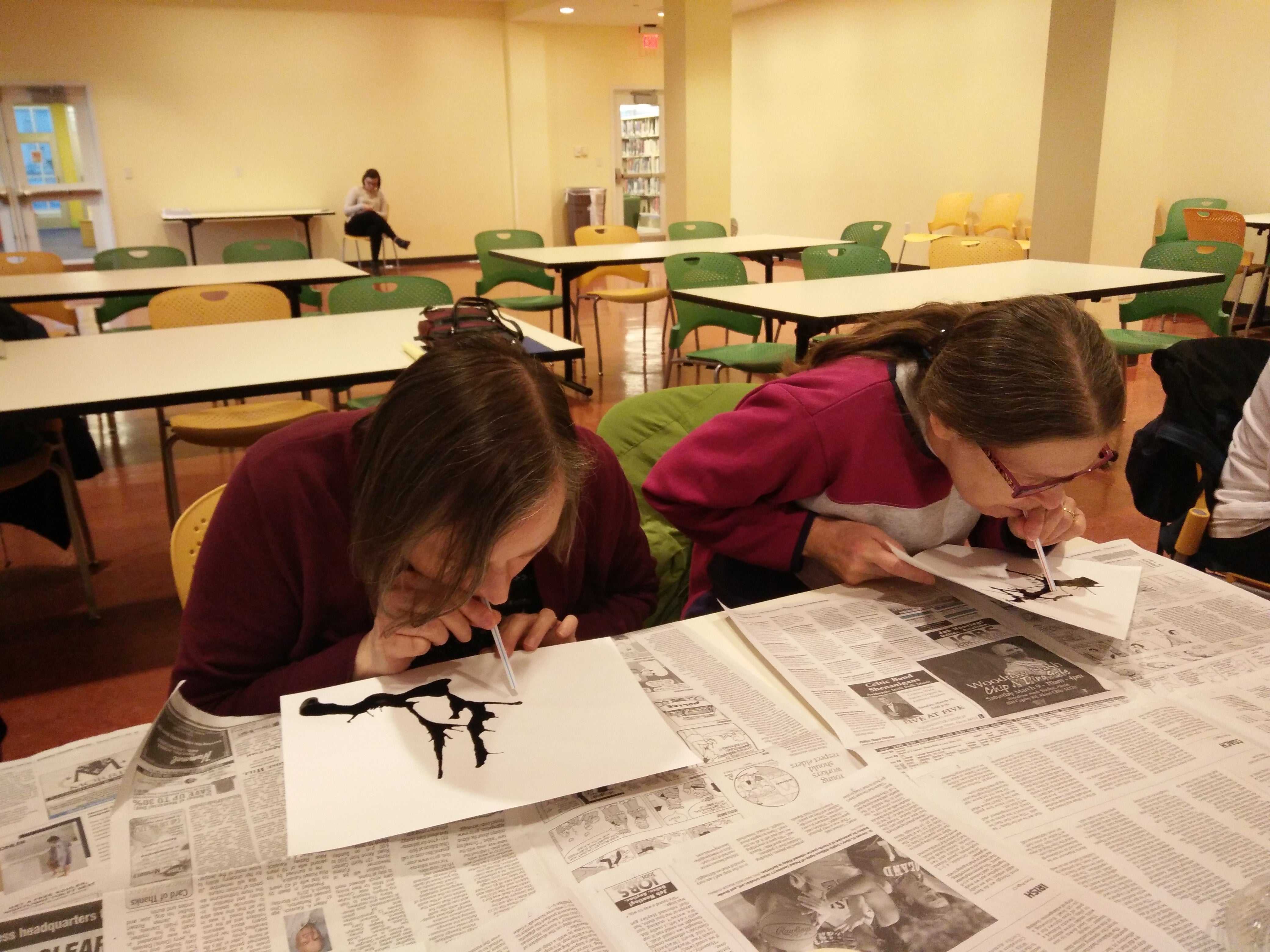 Blow ink painting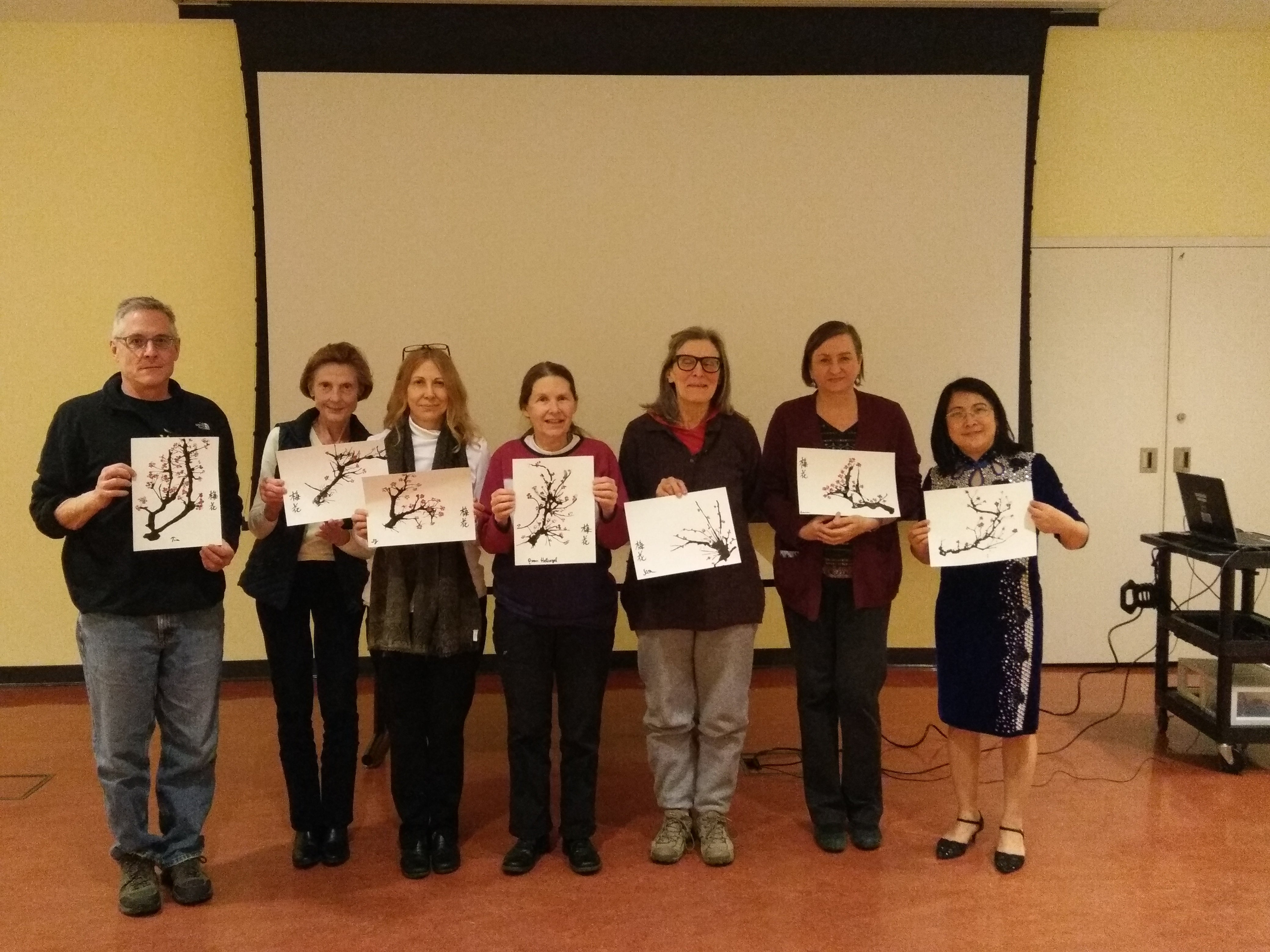 Show our blow ink painting Plum blossom