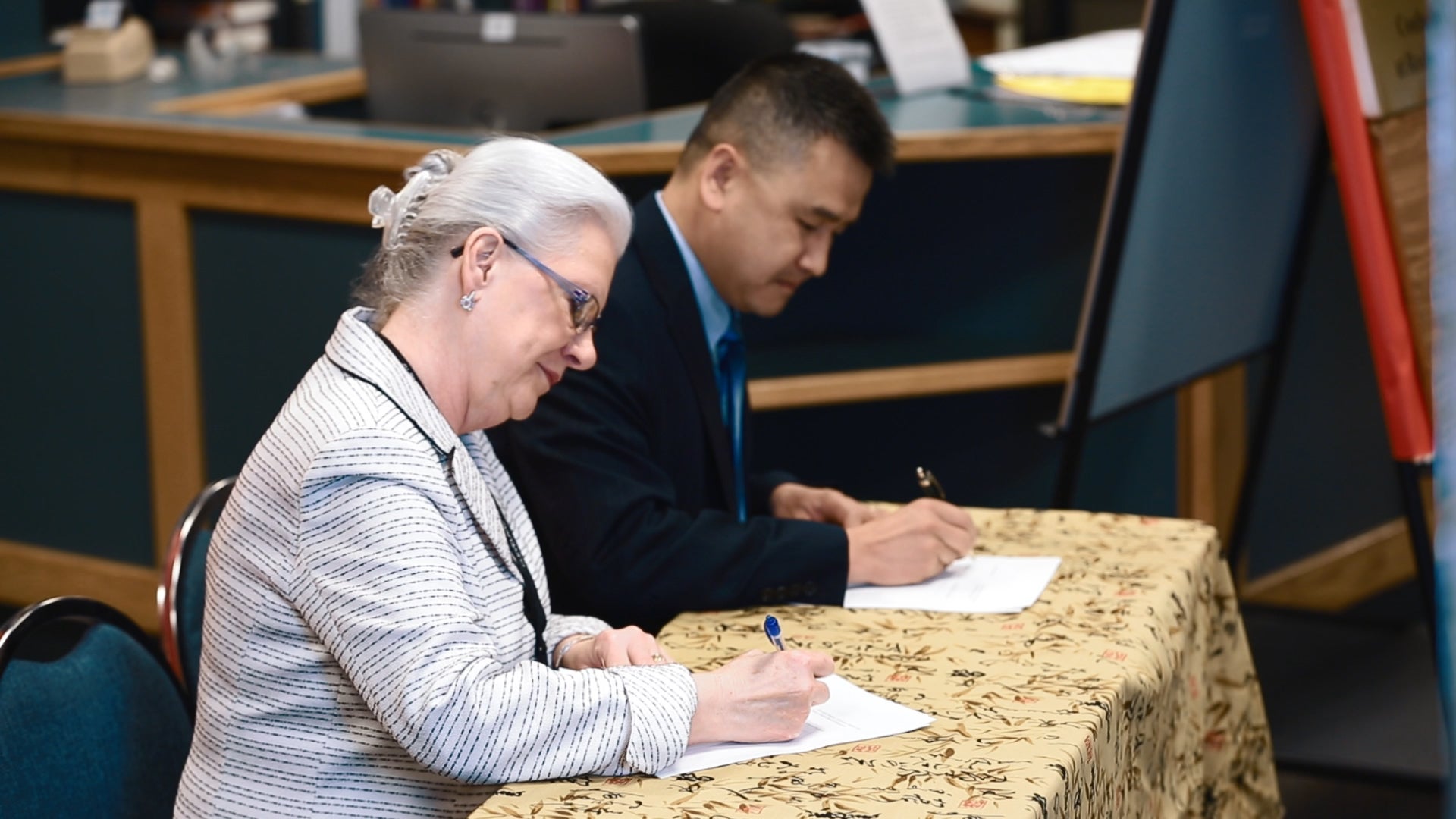 About Confucius Classrooms:
Confucius Classrooms are local institutions, based in U.S. schools, which stimulate and support innovative teaching and learning of Chinese language and culture. Confucius Classrooms adopt flexible teaching patterns and adapt to suit local conditions when teaching Chinese language and promoting culture in foreign primary and secondary schools. (Source: Hanban)
In recent years, the Confucius Institute at Cleveland State University has worked with its partner institutions to set up Confucius Classrooms in select schools throughout Ohio. As members of the Confucius Classroom network, these school receive resources, funding, and support to help them provide exemplary Chinese language and culture education. 
Confucius Classrooms Affiliated with the Confucius Institute at Cleveland State University:
Roxboro Middle School - Cleveland Heights-University Heights City School District
Oberlin High School - Oberlin City Schools
Chillicothe High School - Chillicothe City School District
MC2STEM High School - Cleveland Metropolitan School District
Campus International School - Cleveland Metropolitan School District