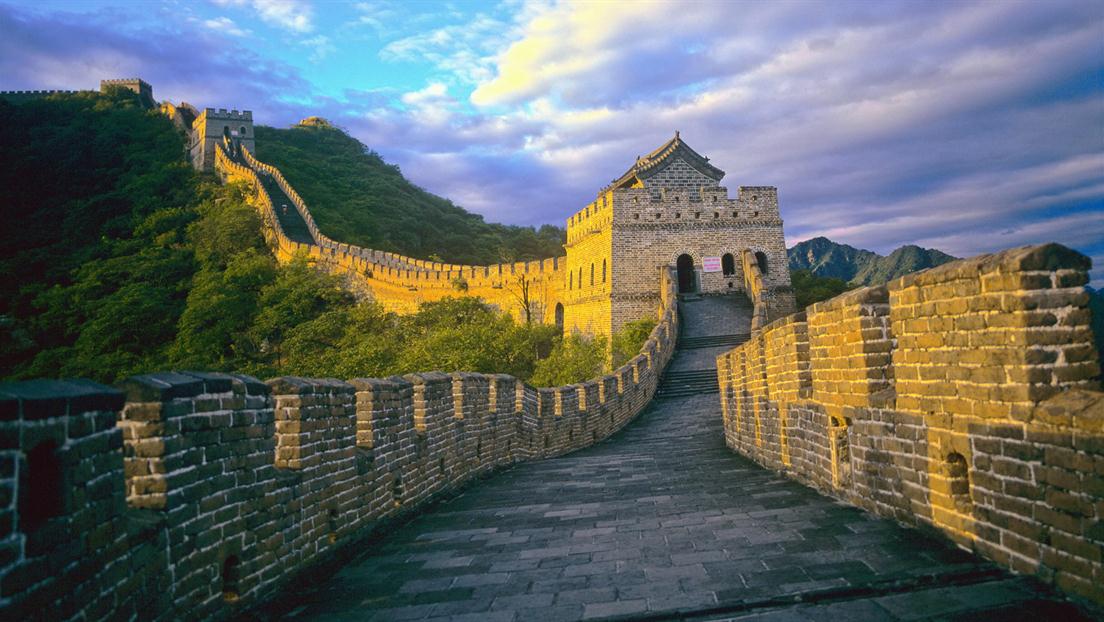 Chinese Bridge Summer Camp 2018
Program Dates ‖ Itinerary ‖ Program Fees ‖ Application Criteria
Application Procedure ‖ Interview ‖ Pre-Departure Training
---
The Chinese Bridge Summer Camp for U.S. College Students is an annual Chinese language and culture camp sponsored by the Confucius Institute Headquarters in cooperation with Confucius Institutes in the U.S.. The program aims to enhance Sino-U.S. college students exchanges and to deepen college students' understanding of and personal experience with Chinese language and culture.
It provides students with Chinese language classes, culture classes (such as paper cutting, calligraphy, ink and brush painting, tea ceremonies, and martial arts), and rich cultural experiences (getting together with Chinese students, sightseeing, etc.).
All programs are developed by schools and provincial Departments of Education and are first-rate.
JUNE 2, 2018--JUne 16,2018, TWO WEEKS
Leave for Beijing, China: Saturday, June 2, 2018
Back to Cleveland, USA : Saturday, June 16, 2018
2018 ITINERARY
June 2: Leave the U. S. and fly to Beijing, China.
June 3: Arrive in Beijing, China, check in.
June 4-June 6: Cultural activities in Beijing, tour Great Wall, Tian'an Men Square, Forbidden City, and Hanban Headquarter; Chinese language and culture classes.
June 7-June 15: Travel to Jiangsu province, Chinese language and culture classes, cultural experiences, sightseeing, HSK/YCT test.
June 16: Travel back to the U.S. from Shanghai.
COSTS PAID BY STUDENTS:
A Non-Refundable $200 application fee. Due 3/30/2018. Please pay application fee here.

A Non-Refundable $2,300 fee for airfare, and visa, service & program fees. Due Friday, April 13th, 2018. Please pay program fee here.

If international travel is not covered by their medical insurance carrier, all the applicants must buy International Travel Insurance, approximately $30.00-150.00, on their own. 

The Confucius Institute is not responsible for recommending the insurance company.
There is a maximum of 40 student spots available
American citizens or legal permanent residents

Currently enrolled in a college
Must be 18 years old or above
Have taken or are currently taking Chinese language classes
Significant interest in Chinese language and culture
Healthy enough for international travel
Willing to participate in all summer camp activities and comply with requirements
Hold a current passport with an expiration date on or after Jan. 31, 2019.
Must have taken a HSK/YCT test and submit the test score with the application. Test is for evaluation of Chinese proficiency purpose only. (Students are responsible for the test fees.) Please pay test fees here.
1)Students who have taken the HSK/YCT test, please submit the test score with your application.
2) Students who have not taken the HSK/YCT test and wish to take it before the application deadline, please contact Lu Geng at hskci@csuohio.edu to schedule a test time. You may take any test of your choice. Test schedule and details can be found here.
3) Students who have not taken the HSK/YCT test and can not take the test before the application deadline, you may take the test on the same day of the interview at Cleveland State University.  Tests offered include HSK level 1, level 2, and level 3 only. 
APPLICATION DEADLINE: FRIDAY, 3/30/2018
Complete the Online Registration Form.
Pay the non-refundable application fee of $200 online by 3/30/2018.
Mail the following materials to Zijie Li at the Confucius Institute:
Student Application Forms  Student application.pdf
Statement of Purpose
Recommendation
Copy of passport page with picture
NOTE: APPLICATION WILL NOT BE CONSIDERED COMPLETE UNTIL ALL MATERIALS ARE COMPLETED AND SUBMITTED. 
All of the applicants will be interviewed.
Interview notices will be sent to the qualifier as soon as we finish checking all the application materials.
Upon the completion of the selection process, CI will send the applicants' information to the Confucius Institute's Headquarters/Hanban.
The Confucius Institute at CSU will send invitations to students in April if Hanban accepts them into the program.
We will have 2 pre-departure orientation training meetings to help all the campers to prepare for the trip. One will be in April, shortly after Hanban approves the applications, the other in late May. The exact dates will be announced soon. All accepted students and their parents/legal guardians must attend both meetings. 
All students need to bring their own personal spending money for shopping and other expenses. We recommend $200--$500 for the whole trip.
All students will travel together, and the air tickets will be arranged by the travel agent that works with CI. Students are responsible for payment only.
CI will work with the agent to obtain visas for applicants. Students are responsible for payment only.
Zijie Li, Project Coordinator
Confucius Institute, Cleveland State University
2121 Euclid Avenue, Rhodes Tower 1212
Cleveland, OH 44115
Email: l.li89@csuohio.edu     
Phone: 216-687-5471
Hanban , the Confucius Institute Headquarters, Reserves the Rights to the Final Interpretation of Camp Regulations and Activities