Benefits of an Internship
Gain valuable work experience and industry knowledge
 
Have an edge in the job market after graduation
 
Grow your network of professional contacts
 
Decide if this is the right career for you
 
Employers report converting  an average of  52 % of eligible interns to full-time hires
Hear What Katie Has to Say About Career Services!
Hire A Vike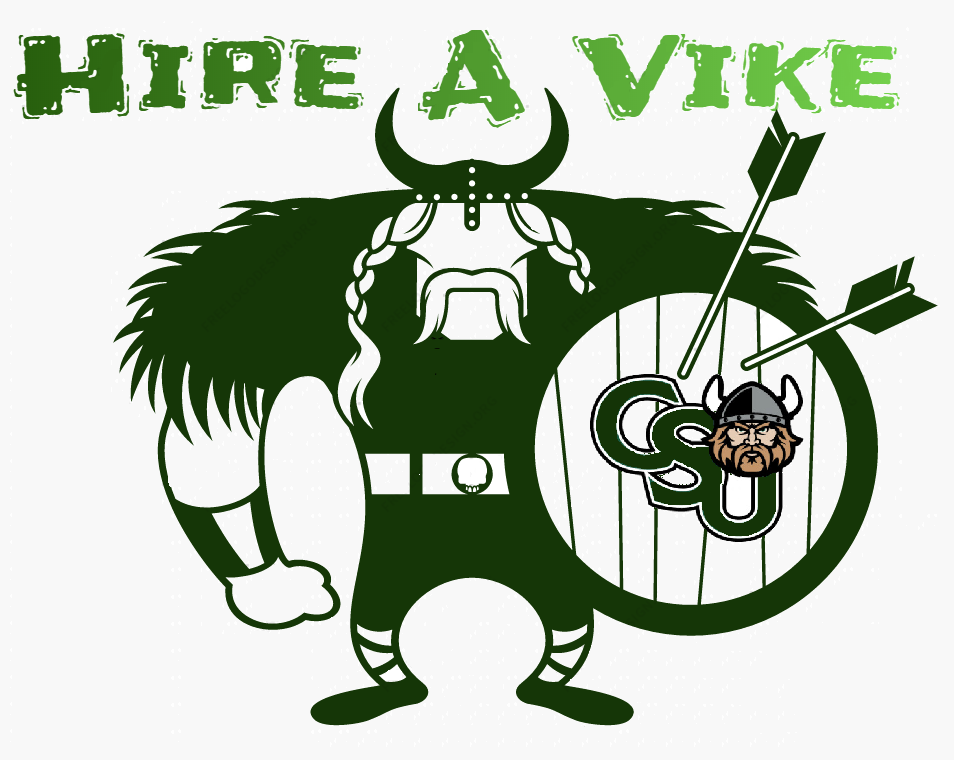 Hire A Vike (Formerly CareerConnection) is a career management software which hosts internships, co-ops, student employment and permanent positions.Employers post opportunities on the system to specifically recruit CSU students. This should be your first resource when searching for a job or internship.
Accessing your Hire A Vike Account
Use your CSU ID ( CampusNet ID ) and Password to log into your Hire A Vike account where you can search for internships, on-campus jobs, co-ops and full-time employment. 
Activate your account, complete your profile and upload a resume so that Career Services professionals can send it out to employers on your behalf. 

If you have forgotten your credentials please visit CampusNet to reset your password.
For assistance with CSU Hire A Vike contact the Career Services Center at 216-687-2233.
 
BEWARE OF FRAUDULENT JOB POSTINGS
Career Services offers Hire A Vike as a resource for employers to connect with CSU students and alumni seeking internships, co-ops, and career related jobs. We strive to keep fraudulent job postings off Hire A Vike as each employer and position is reviewed by someone on our team. CSU exercises due diligence to root out false advertisements/scams but students must also use their best judgment and they should never pay any money or fees to apply for or obtain a job. 
If you have encountered a fraudulent posting on Hire A Vike, please contact Career Services at careers@csuohio.edu so we can research the group and remove the employer from the system. 
Avoiding a Job Posting Scam
Do not give your personal bank account, PayPal account, or credit card information to a new employer.

Do not agree to have funds or paychecks directly deposited into any accounts by a new employer.

Do not forward, transfer or send by courier (i.e. FedEx, UPS), or "wire" any money to any employer, for any employer, using your personal account(s).
In general, applicants do not pay a fee to obtain a job (when in doubt, consult with Career Services first).
Disclaimer
The CSU Career Center lists opportunities which it feels will be of interest to students and alumni. We cannot guarantee the reliability or character of the listing from an employer. We cannot be responsible for potential disputes or contractual difficulties with contacts listed by the office. We strongly advise applicants to research and screen potential employers carefully.