What is public safety management?
The Public Safety Management major is designed to equip public safety officials with additional management and communication skills to address the needs of their urban constituents. It provides an in-depth study of community safety needs and problems, as well as analytical tools for addressing injustice for those living and working in urban settings. 
The Public Safety Management major is designed to:
Prepare both pre-career and active public safety personnel for leadership roles in public safety organizations.
Allow for in-depth study of community safety needs and introduce analytical tools for developing response strategies for use in emergency situations.
Promote understanding of policy tools to protect the safety and well-being of our communities.
CSU Academic Advisor: Dr. Mary Myers
Academic advising appointments are available for admitted CSU Public Safety Management partnership students. Mary is working remotely to provide Virtual Advising through Zoom or by phone. Please contact the College of Urban Affairs Advising Center to make an appointment with Mary: (216) 687-3884.
 Prospective students who are not yet admitted should contact the CSU Tranfer Center at (216) 687-5568 or email: transfercenter@csuohio.edu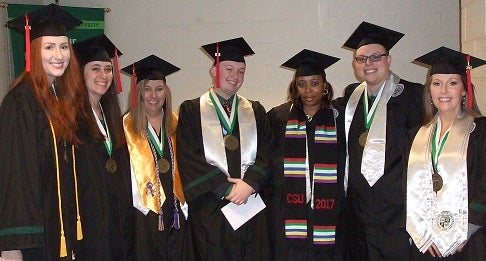 ---
Additional Public Safety Management Information:
AAPLE (Assessment & Accreditation of Prior Learning Experience)
College of Urban Affairs Website
Scholarships: College of Urban Affairs
*Typically students must be registered full-time (at least 12 credit hours) through Cleveland State University classes in order to be eligible for CSU scholarships.