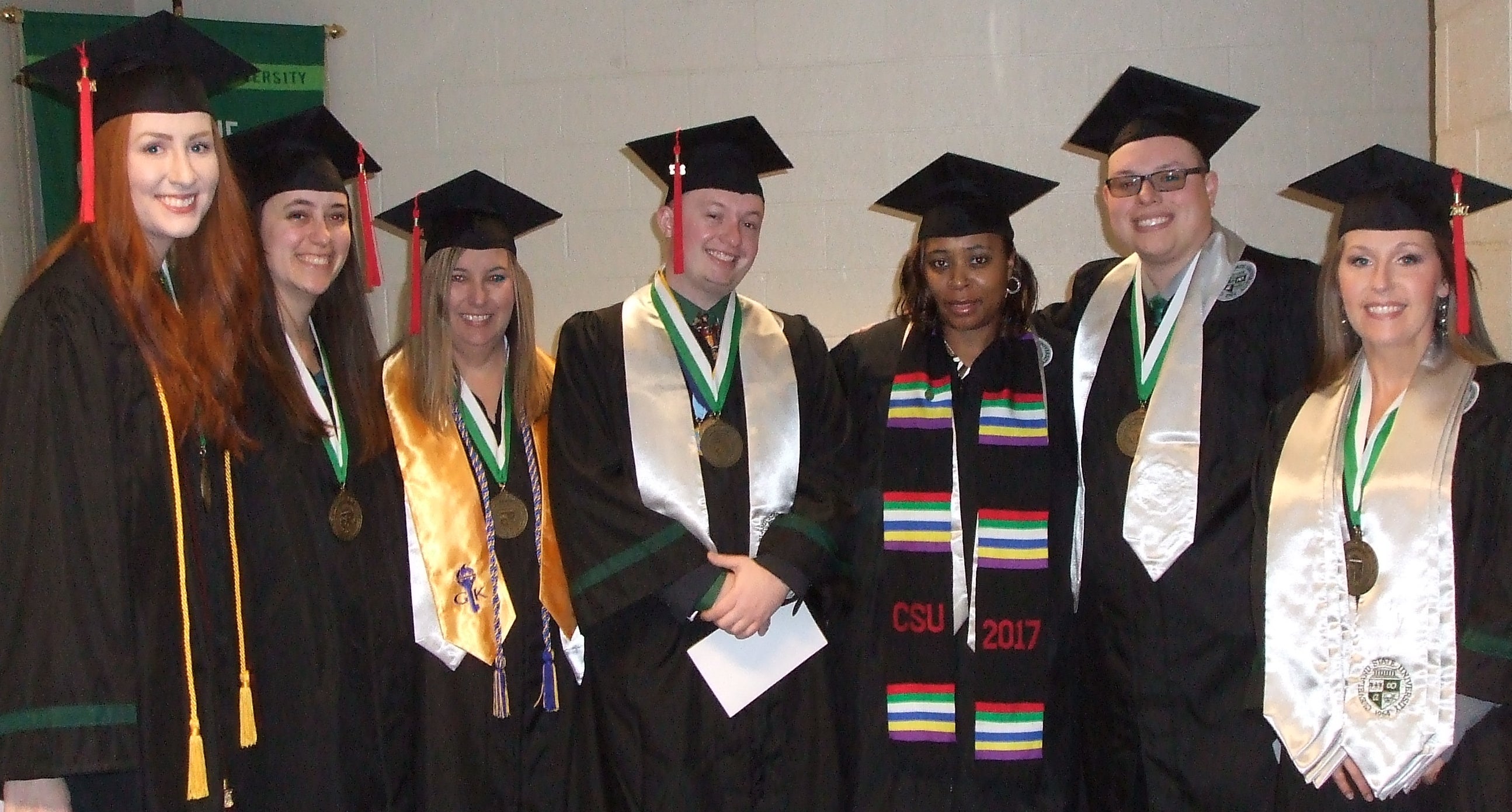 Our partnership students graduate with honors!
(The Urban Partnership students from December 2017 graduation at Cleveland State)
Who is eligible for the partnership?
Students who can answer "yes" to the statements below are eligible to participate in the Cleveland State University Partnership at Lakeland:
I am intending to complete (or have completed) an associate's degree.
I am intending to complete my first bachelor's degree through Cleveland State University.
I have a cumulative GPA of 2.0 (including transcripts from all schools attended).
If you are unsure about your eligibility or have a question, contact us at (440)525-7471 or lcc@csuohio.edu