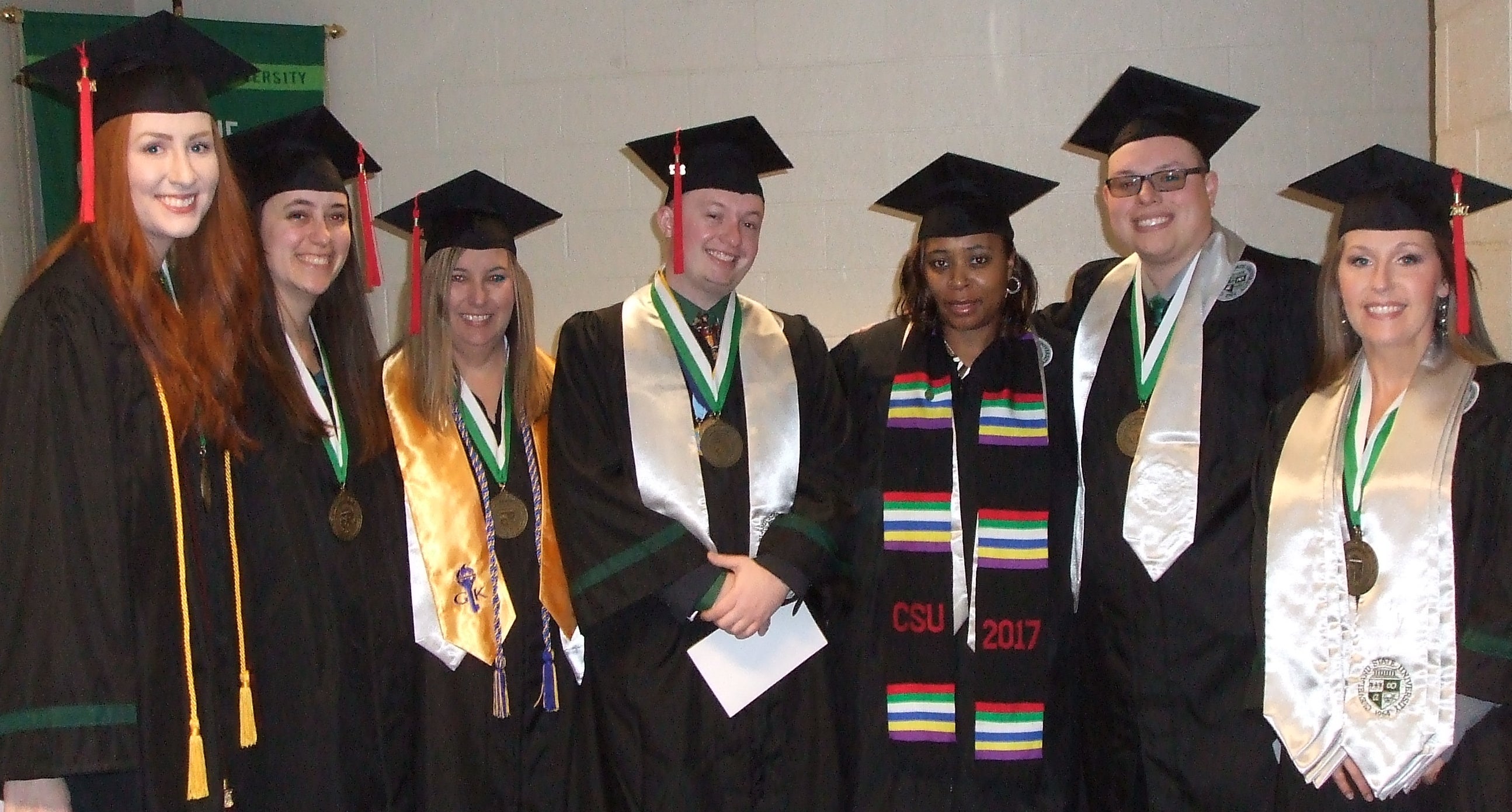 Our Partnership students graduate with honors!
(The Urban Partnership students from December 2017 graduation at Cleveland State)
Are You Eligible?                                                                                                                                                           
If you can answer "yes" to the statements below, you are eligible to participate in the Cleveland State University Partnership at Lorain County Community College:
I am intending to complete (or have completed) an associate's degree through Lorain County Community College.
I am intending to complete my first bachelor's degree through Cleveland State University.
I have a cumulative GPA of 2.0 (including transcripts from all schools attended).
If you are unsure about your eligibility or have a question, contact Adam Sikula, the CSU Partnership Coordinator at (216)-687-5568 or email transfercenter@csuohio.edu.
Multi-term registration
Cleveland State University offers Multi-term Registration. Degree seeking students are able to register for an entire academic year at one time! Multi-term registration provides you with the opportunity to:
Plan ahead for the classes you need for the entire academic year.
Secure your Fall, Spring, and Summer semester classes at the same time.
Register Now; Pay Later - tuition for future terms will not be due any earlier!