What is Nonprofit administration?
The Nonprofit Administration major is designed for students aspiring to enter the fields of nonprofit management and human services and for those currently employed in these areas. It provides management skills and training directed toward mobilizing community assets and capacity building. 
Students learn to:
Develop leadership skills necessary to create positive social change.
Engage and manage volunteers and professionals.
Incorporate strategies for the analysis of complex issues affecting nonprofit organizations.
CSU Academic Advisor: Dr. Mary Myers
Academic advising appointments are available for admitted CSU partnership students. Call 440-366-4850 or email: lccc@csuohio.edu to schedule an advising appointment.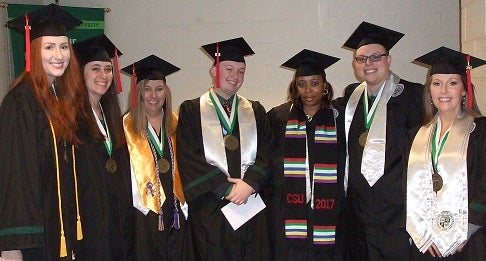 ---
Additional Nonprofit Administration Information:
AAPLE (Assessment & Accreditation of Prior Learning Experience)
College of Urban Affairs Website
Scholarships: College of Urban Affairs
*Typically students must be registered full-time (at least 12 credit hours) through Cleveland State University in order to be eligible for CSU scholarships.