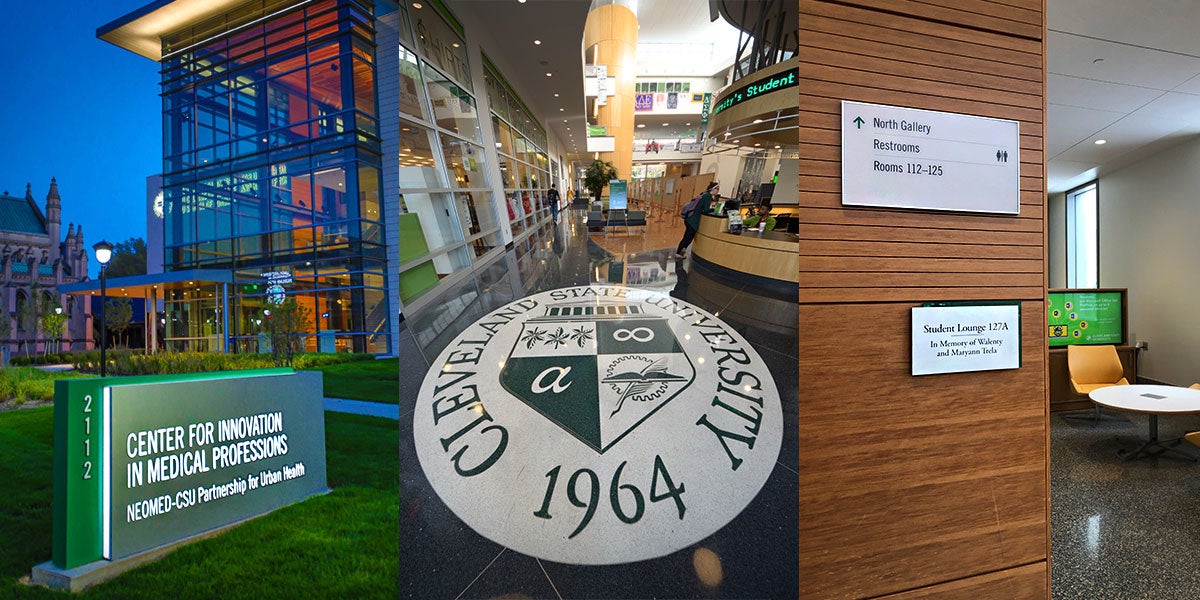 When preparing to design and install signage on campus, make sure to consider Cleveland State University brand and signage standards:
CSU Signage Standards - Condensed
*to view the complete CSU signage standards manual please visit the University Architect website
If you need design assistance, please complete a Project Authorization Form on the University Marketing website.
For printing and production inquiries, please contact the Printing and Duplicating Department. The Printing and Duplicating department provides quality printing at an economical cost for our university community. Capabilities include large-format printing on heavy vinyl interior and exterior banners, window clings and stickers, and coroplast single- and double-sided signs. If the Duplicating and Printing Department does not have to ability to produce your project in-house you will be provided with a list of recommended vendors.