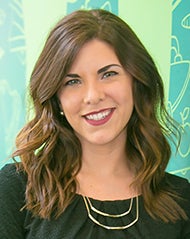 Cristina Sanchez Wayton
Interim Director, Undergraduate Admissions and Student Transition
c.sanchez17@csuohio.edu
216.687.3771
Welcome to Cleveland State University! I am pleased that you are considering CSU in your college search. In the Admissions Office, we want to support your exploration of all that CSU has to offer. We've assigned an admissions counselor to your school or area so that you have a direct contact who can answer all of your questions and assist you with the application process. Why not reach out and introduce yourself if you haven't already?
It's a great time to be a CSU student. Our students benefit from CSU's prime location in the heart of the city, thousands of internships and co-ops, robust student organizations and athletics and nationally-recognized academics and support services. I love calling CSU "home," and I hope you will too!
---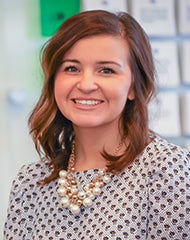 Ashley Brown
Assistant Director, Communications & Operations
a.brown8@csuohio.edu
216.523.7243
CSU is a dynamic place with a diverse population. Our students have access to more than 3,000 internships and co-ops each year, 200 student organizations and a vibrant downtown campus. On top of all this, students benefit from our 17:1 student to faculty ratio as they develop meaningful relationships with supportive faculty. At CSU, we work hard to see our students achieve their goals, and we look forward to helping you.
---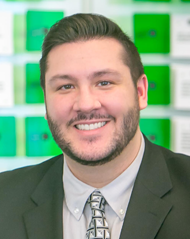 Nick Grady
Assistant Director, Recruitment
n.grady@csuohio.edu
216.687.2274
Here at Cleveland State University, our campus community is at the forefront of downtown Cleveland and not only experiences the city's growth and revitalization, but contributes to it as well. With over 200 academic majors from which to choose, students are able to obtain the knowledge and real-world experiences needed to propel forward and succeed in their careers while enjoying the many benefits of life at CSU.
---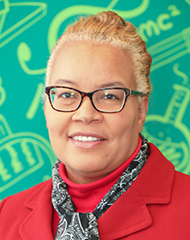 Churyl Croone
Coordinator, International Recruitment
c.croone@csuohio.edu
216.523.7376
As a native Clevelander and 1991 alumna of Cleveland State University, it has been amazing to see the vibrant growth at CSU. I look forward to seeing the continued evolution of our campus and community partnerships, and I am enthusiastic about assisting CSU students as they pursue their personal and professional goals here.
My primary focus involves working with international student populations and those who have been educated abroad.
---
Blair A. Suttles
Coordinator, Transfer and Non-Traditional Student Recruitment
b.suttles@csuohio.edu
216.687.2011
Cleveland State University has been recognized by Phi Theta Kappa Honor Society for being a transfer-friendly institution. We always strive to make the transfer process as smooth as possible for our students!
I work with all transfer students and non-traditional student populations such as dual enrollment, veterans and returning learners.
---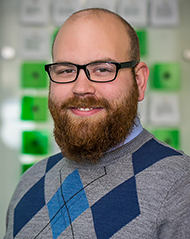 Clinton Midkiff
Admission Communication Lead & Senior Counselor
c.j.midkiff@csuohio.edu
216.687.5487
CSU has such an exciting atmosphere! With all the new facilities and technologies on our campus, students realize CSU is the place to be! Our unique urban environment is very attractive to students who want a college experience that gives them opportunities to do internships at Fortune 500 companies within walking distance of the residence halls.
I focus on high schools in Central and Southwest Ohio, including the Columbus, Dayton and Cincinnati areas, as well as Indiana and Kentucky.
---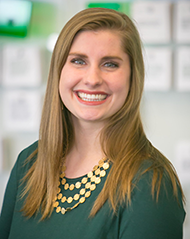 Breegan Arnett
Senior Admissions Counselor, Arts
b.n.arnett@csuohio.edu
216.523.7414
From Fall Visit Day to our Arts Campus located in the heart of Playhouse Square, there are countless things to love — and be inspired by — at CSU. Plus, CSU's campus is about to get even more exciting with the addition of Ohio's first standalone film school.
---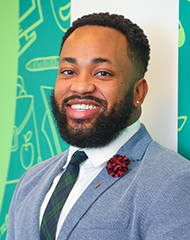 Martez Glenn
Senior Admissions Counselor
m.glenn22@csuohio.edu
216.523.7418
CSU is an amazing urban institution located in the heart of a major U.S. city. The faculty and staff are passionate about every student's success while they matriculate here at CSU. Engaged learning is more than just a tagline, it is an array of endless opportunities both inside and out of the classroom with real-life experiences. With over 175 academic programs in 10 colleges, our students take advantage of more than 3,000 internships and co-ops each year.
I focus on high schools within the Cleveland Metropolitan School District, Mahoning County and Southeast Ohio counties.
---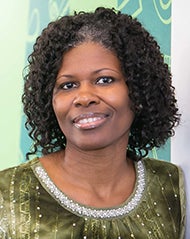 Elizabeth Meadows
Senior Admissions Counselor
e.a.meadows70@csuohio.edu
216.523.7222
Cleveland state University has a lot to offer. It's a great place to connect with professors, engage with the community and obtain internships to build your professional career.
I focus on high schools in southeast Cuyahoga County and Medina, Portage, Stark, Summit and Wayne counties.
---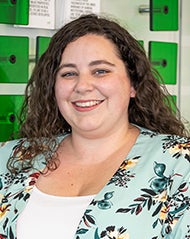 Amanda Zacur
Senior Admissions Counselor
a.zacur@csuohio.edu
216.687.3742
I work with veteran students and transfer students from Lakeland Community College and Lorain County Community College.
---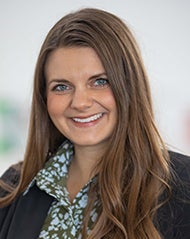 Kayla Braunschweiger
Admissions Counselor
k.braunschweiger@csuohio.edu
216.523.7401
Cleveland State University is a vibrant campus that offers endless opportunities to become engaged on campus and within the community. The campus being located in the heart of downtown Cleveland ensures that you will never be bored and provides you with many new experiences. This mid-size urban campus is the perfect place to have a well-rounded college experience. 
I focus on students from high schools in Central Ohio, as well as northeastern and southern Cuyahoga County.
---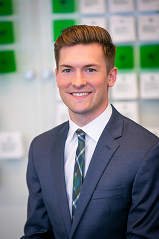 Ryan Hanahan
Admissions Counselor
r.hanahan@csuohio.edu
216.687.9344
Cleveland State University is a dynamic urban university at the heart of a growing city. The staff and faculty at CSU are passionate about the future of each student and provide them with endless opportunities to be engaged in the classroom as well as outside of the classroom around Cleveland.
I focus on high schools in Ashtabula, Geauga, Lake and Trumbull counties, as well as Pennsylvania and New York.
---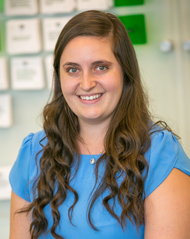 Rachel Klimczuk
Admissions Counselor
r.e.klimczuk@csuohio.edu
216.687.9344
With a vibrant atmosphere in downtown Cleveland and unlimited opportunities, there is something for everyone at Cleveland State University. Our campus offers a variety of resources to help you get engaged with the Cleveland community and to successfully achieve your goals. Come visit campus and see why it is so easy to fall in love with CSU!
I focus on high schools in western Cuyahoga County, Northwest Ohio and Michigan.
---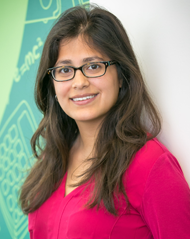 Katie Lowe
Admissions Counselor
k.e.lowe59@csuohio.edu
216.875.9936
Attending college in a city like Cleveland offers endless opportunities. Cleveland State University has 175+ degree programs and these are enriched by the array of internships, co-ops and opportunities for community engagement offered by its location in a major city. You will leave CSU with both the hard and soft skills needed to succeed in whatever endeavors you choose to pursue.
I focus on students from high schools in Lorain County and Southwest Ohio, including the Dayton and Cincinnati areas.
---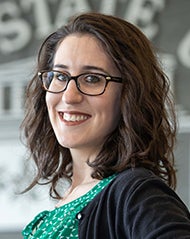 Jes Newell
Administrative Coordinator
j.e.newell@csuohio.edu
216.687.5535
My territory is the Admissions office. I help the Admissions staff with everything they need for visiting their regions.