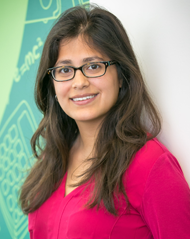 Katie Lowe
Admissions Counselor
k.e.lowe59@csuohio.edu
216.875.9936
Attending college in a city like Cleveland offers endless opportunities. Cleveland State University has 175+ degree programs and these are enriched by the array of internships, co-ops and opportunities for community engagement offered by its location in a major city. You will leave CSU with both the hard and soft skills needed to succeed in whatever endeavors you choose to pursue.
I focus on students from high schools in Lorain County and Southwest Ohio including the Dayton and Cincinnati areas.
What's your favorite spot on the CSU campus and why?
There's a nice, quiet place to eat outside behind the NEOMED building. One of the tables is even set up so you can play chess!
If you had your own Magnus outfit, where would you wear it?
I would wear my outfit during reading period and dance around the campus!
What advice do you have for students who are choosing a college?
Ultimately, I think that fit is the most important factor in your decision. You can't really tell that unless you visit the campus, which I highly recommend. You need to think about your interests and your desires for what you want out of the college experience. Don't worry too much about the choice. You will find the right place for you and it will all work out!
What's your favorite CSU tradition?
While I don't have a favorite tradition yet, I am excited to get to know what makes CSU unique and special.
What's your favorite CSU fun fact?
CSU was established after the Governor of Ohio declared that there must be a publicly funded state university within 30 miles of every resident of Ohio. At the time, the closest campus to Cleveland was more than 30 miles away. So to meet that goal, CSU was established.