Frequently Asked Questions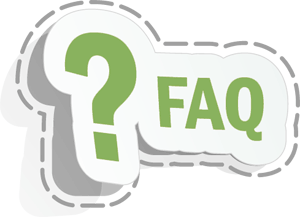 Campus411 All-in-1 is the One-Stop customer service department for Enrollment Services. We provide the customer
service for, The Financial Aid Office, The Office of the University Registrar, and The Office of Treasury
Services.
» How do I apply to the University?
Three steps:
It takes approximately 10-14 business days to render an admissions decision. Please apply approximately 30
days prior to the start of the semester, to ensure timely processing of your admissions application.
» How would I apply for Financial Aid?
www.fafsa.ed.gov
CSU School Code: 003032
It takes CSU approximately three business days to retrieve your information (provided that you have been
admitted in to the University). Processing time can span 7-10 business days or 10-14 business days if
verification of your information is required.
Please complete your FAFSA application at least 30 days prior to the start of classes to ensure timely
processing.
» How would I obtain my unofficial transcripts, bill, grades, registration
information, course schedule, and transfer credit evaluation located?
Campus Net. The University does not send out tuition bills, grades, or unofficial transcript information. You
will need to log on to CampusNet to view this information.
Your Login ID is you r CSU ID number. Your password is originally given to you by the University but reset
by you after your first login. If you have misplaced this information, please contact IS&T at 216.687.5050.
» How would I get my CSU ID card?
Your very first ID card is free of charge and can be obtained by visiting the VikingCard ID center with a copy
of your current course schedule, and a state identification card.
1. Complete the admissions application at: http://www.csuohio.edu/admissions
2. Get your transcripts sent the University:

Cleveland State University
Application Processing Center
Office of University Registrar
2121 Euclid Avenue, UN 441
Cleveland, OH 44115-2214

3. Pay your $30 application processing fee

Campus411 All-in-1

Main Classroom 116

1899 East 22nd Street,
Cleveland, Ohio 44115

www.csuohio.edu/registrar
Click on the Transcripts link for instructions

Campus411 All-in-1
Cleveland State University

Main Classroom 116

2121 Euclid Avenue

Cleveland, OH 44115