With world-class partners in health care, the arts and other industries, Cleveland State University is sharing knowledge, research and resources to make a positive and meaningful difference not only within our campus community, but in the community at large and beyond.
---
PARTNERSHIPS
NEOMED-CSU PARTNERSHIP FOR URBAN HEALTH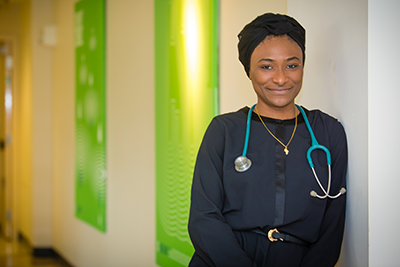 CSU students can explore a unique opportunity for early admission to medical school at Northeast Ohio College of Medicine (NEOMED) through the NEOMED-CSU Partnership for Urban Health, which addresses the critical need for primary-care physicians with specific training for underserved urban communities. Medical students in this groundbreaking initiative perform their clinical training in city neighborhoods, where they connect directly with families for extended periods to yield more specialized health care. The Academic Campus of NEOMED at CSU is one of only five schools nationally to receive a joint grant from the Association of American Medical Colleges and the National Institute on Minority Health and Disparities.
CLEVELAND METROPOLITAN SCHOOL DISTRICT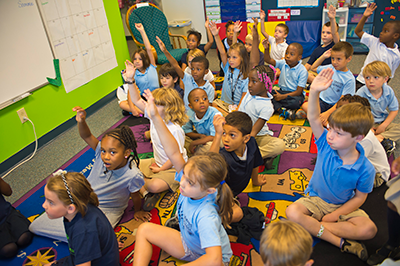 Students in grade school and high school have a clearer path to college, thanks to collaborations between CSU and the Cleveland Metropolitan School District (CMSD).
Campus International School, an elementary school partnership between CSU and CMSD, is an "IB World School" accredited by the International Baccalaureate Organization. The school embraces a rigorous curriculum with an international focus, and students study the Mandarin Chinese language through a partnership with the Confucius Institute at CSU. Education majors have an invaluable workshop at the school, which currently offers grades K-6 and eventually will expand to K-12. Test scores indicate that the school, located on the CSU campus, is a top performer in the region.
CSU also is home to a division of CMSD's MC2STEM High School, where 11th- and 12th-graders who are studying science, technology, engineering and math will find an inspiring new academic home, complete with a state-of-the-art fabrication laboratory. MC2STEM High School received special recognition during President Barack Obama's 2014 State of the Union address. During a segment of the speech dedicated to education, the White House's official "enhanced livestream" of the address flashed a slide declaring that America needs more schools like MC2STEM High School.
PLAYHOUSESQUARE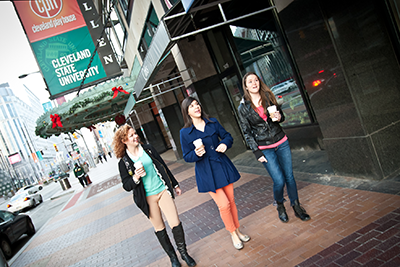 The CSU Arts Campus at Cleveland's PlayhouseSquare is drawing rave reviews. Here, amid the glittering marquees of the largest performing-arts center in the United States outside New York City, CSU theatre and dance students hone their skills alongside arts professionals through an unparalleled partnership with PlayhouseSquare and Cleveland Play House. In addition to art studios and rehearsal spaces with stunning downtown views in the Middough Building, CSU's presence in Cleveland's premier entertainment district includes the Galleries at CSU, a stylish exhibition space.
PARKER HANNIFIN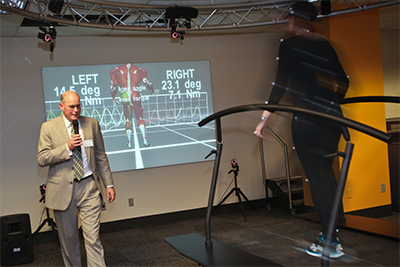 As the global leader in motion and control technologies, Parker Hannifin Corporation is best known for electromechanical, hydraulic and pneumatic systems and other industrial devices.
Now, in partnership with CSU, this Cleveland-based Fortune 500 company is expanding into human motion and control, using its expertise to advance technology that helps those who are paralyzed or face other significant mobility challenges because of stroke, injury or disease.
With a $1.5 million endowment from Parker Hannifin, CSU's Washkewicz College of Engineering has built a new laboratory for the study of human motion and control, complete with an advanced treadmill, motion sensors and three-dimensional imaging equipment. Antonie van den Bogert, Ph.D., an international authority on biomechanics, is leading CSU's research at the forefront of vital technology designed to replicate the movements of healthy limbs for people with paraplegia and other mobility challenges.
---
ECONOMIC IMPACT
I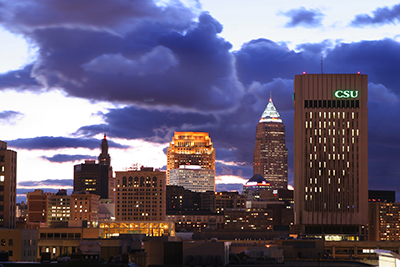 In addition to supplying the Northeast Ohio workforce with talented graduates, the operations of Cleveland State University provide a significant boost to the Northeast Ohio economy, accounting for 6,739 jobs and $679 million in economic impact, according to CSU researchers.
The Economic Impact of Cleveland State University, authored by Candi Clouse, Ziona Austrian and Serena Alexander of Center for Economic Development in CSU's Maxine Goodman Levin College of Urban Affairs, quantifies the economic impact from spending by the University, students and visitors to CSU during the 2013-2014 academic year. Here are the highlights:
Employment Impact: 6,739 jobs created because of CSU activity
Labor Income Impact: $308 million in payroll paid to employees:
Value-Added Impact: $463 million = total value of goods and services less inputs, or gross domestic product
Output Impact: $679 million = total value of goods and services produced in the region as a result of CSU's existence
In addition, capital spending on construction at CSU from 2009 to 2013 was responsible for another 1,945 jobs and $286 million in total output impact.
---
CLEVELAND ENGAGEMENT PROJECT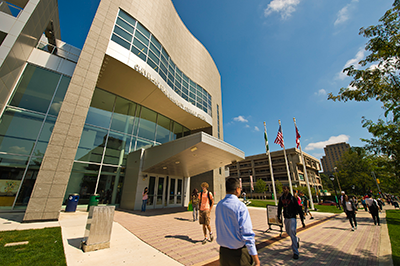 The Cleveland Engagement Project is a dynamic online portal designed to showcase and to facilitate partnerships between students, faculty and staff at CSU and the community at large. CSU's Office of Civic Engagement manages the interactive website, which allows partners throughout the region to find each other, share information and celebrate accomplishments for the mutual benefit of student learning, academic scholarship and community well-being. The Cleveland Engagement Project has a searchable database with details on a host of current joint ventures between CSU and a wide array of partners.