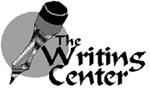 <!-- Morbi turpis mi, tempor nec, euismod vel, mollis faucibus, enim.-->
Mont Tremblant, which is located in the Canadian province of Quebec, is an ideal skiing resort.
Skiing to the plateau on the north face, the skier can enjoy the view of the lake.
Because most college students lack discretionary income, affordable skiing packages are available.
(Simple) Skis and poles are available for rent from the pro shop in town.
(Listing) Skis, poles, boots, snowboards, and lemurs can be rented by the day.
(Paired) Both lemurs and fruit bats can be found relaxing by the fire in the ski lodge.
Skiing is a very rugged sport, and it is not surprising to suffer a blow to the head on the slopes.
Slamming into a large tree at sixty miles per hour is a very painful and, not surprisingly, apt to affect a person's mental capacities.
To experience hallucinations of exotic and unusual mammals is sometimes the result of too many skiing accidents.
After this year, I may go to the beach and relax instead of skiing in Canada.
Undoubtedly, it would be good for me to get away from the fruit bats and lemurs.
10) INTRODUCTORY WHAT:
What the overweary skier needs is a hot Caribbean sun to bake the frostbite out of his head.
11) INTRODUCTORY IT:

It is a well-known fact that lemurs and fruit bats do not take the sun.
The Carribean Island of Barbados will be visited by me next year.
Who would not relish the thought of reclining pool side, sipping one of those expensive fruit drinks with the adorable paper umbrellas?
Unfortunately, mental aberrations can result from too much sun—possibly too many paper umbrella drinks are not a good idea, either—they can lead one to imagine rare marsupials, such as the Bosman's Potto.
Canada, oh Canada! I should have stayed there with the familiar lemurs and fruit bats
Questions, comments, and other sundry things may be sent to CSUwriting@csuohio.edu