Please note that the University has redesigned the CSU Viking Card and the new design is now being issued to new students, faculty and staff and as replacement cards.
All previous designs remain valid University IDs.  There is no need to change out your current card!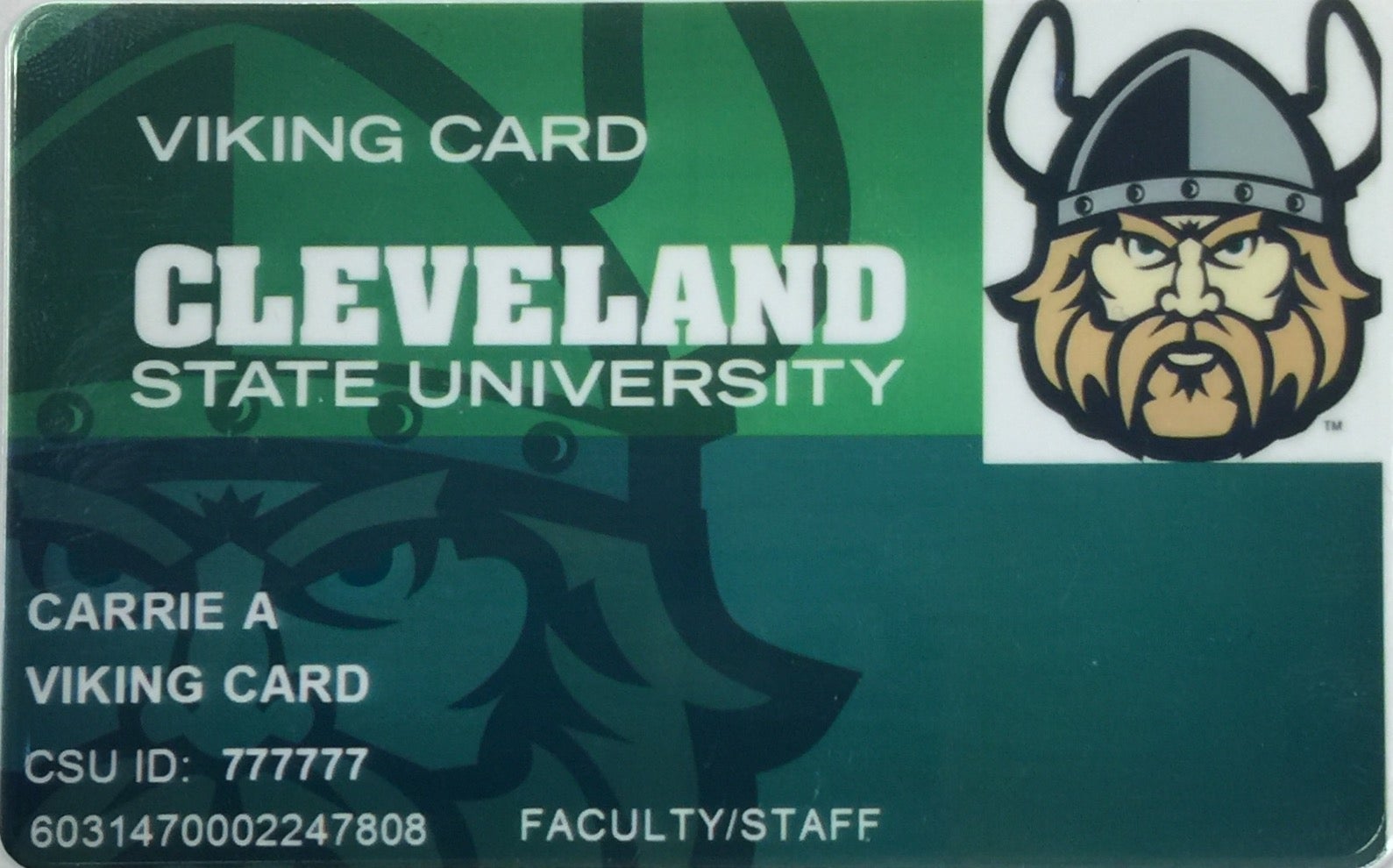 The Viking Card is the official identification card for Cleveland State University students, faculty and staff. The card is the means to building and lab access, testing centers, sporting events, library privileges, meal plans, Vikingcash, vending machines plus other University activities. The University supplies the first Viking Card free to students, faculty and staff.
You can check your meal plan balances, transaction history and your Dining Dollar and Vikingcash balances online in real time. Just click Online Card Office. 
VIKINGCASH
What is Vikingcash?
Vikingcash is an on-line spending account run through your Viking Card with no interest or transaction fees. It lets you use your CSU ID like a debit card for convenient, secure purchases at CSU. Vikingcash balances stay in the Viking Card account from semester to semester and year to year while registered at CSU. Vikingcash is not accepted for tuition or fees.
Where To Add Vikingcash To Your Account?
Value Transfer Stations located in:

Student Center 2nd floor
Recreation Center Inner Link
Lost/stolen Viking Cards
Lost/stolen Viking Cards need to be reported immediately to the Viking Card Office 216 875.9888 or to the Online Card Office. If you have door access the Department of Access Control and Security Systems  216 687.5386 will also need to be notified.