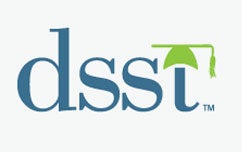 Cleveland State University is an open test center for the DSST.
Test fee is $80.00 paid at the time of testing using a credit card (VISA, Mastercard or American Express only).
A $50.00 non-refundable, non-transferable service fee must be submitted with the registration form (below).
Active military personnel will have the test & service fee waived 1 time per exam.  An active Military ID must be present at time of testing.
Most tests are computer based.
Candidate Information Books, sample tests and other information is available at www.getcollegecredit.com.
Download registration form and completely fill out name/address information and indicate the test(s) you would like to take. Return this registration form along with a non-refundable and non-transferable $50.00 service fee per test. The service fee can be paid by cash, check or money order, made payable to Cleveland State University. Mail to: Testing Center, 2124 Chester Ave., Rhodes West  #215, Cleveland, Ohio 44115. Appointments will not be scheduled without the service fee(s) being included with the registration form.
Once your registration form is received, our office will contact you to schedule your exam time for the test(s). Our office hours are Monday - Friday, 8:00am -5:00pm. You can contact our office at (216)687-2272, if you have any questions.
On your scheduled test date you should bring with you a valid photo ID, the test fee which is $80.00 for each test and, if allowed, an acceptable calculator. The test fee must be paid with a VISA, MasterCard, or American Express credit card. Cash, Personal Checks or Money Orders are not acceptable forms of payment.
Download the DANTES Subject Standardized Tests (DSST) Registration form