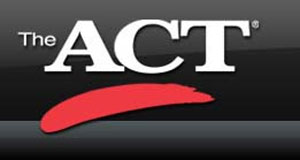 The I-ACT exam is given to incoming Cleveland State University Students only. You must submit your Enrollment Application to the Admissions Office before registering for the I-ACT with the Testing Center (link for I-ACT Registration Form can be found below). The test fee is $55.00. The registration deadline is 4:00pm on Wednesday prior to exam date. Reporting time is no later that 8:20 a.m; late arrivals will not be admitted to the testing room. Only registered examinees and testing staff are allowed inside the test center. NO VISITORS! Testing begins after all examinees present at 8:20 a.m. are checked and seated.  A break is scheduled after the 2nd test (math). The exam will end at approximately 12:30pm and you must stay until the conclusion of the examination.  No early departures.
Download and complete the registration form and mail to Testing Services at:
Cleveland State University
Testing Center
2124 Chester Avenue
Rhodes West #215
Cleveland, Oh 44115
Click link below for sample questions and additional information. The additional information supplied on the link does not pertain to Cleveland State University's ACT examination.
http://www.actstudent.org/testprep/ 
Bring the following items with you to the test center:
Your receipt and confirmation ticket.
Acceptable valid photo identification. Your confirmation ticket is not identification. You will not be admitted to test without acceptable identification (driver's license or ID card).
Sharpened soft lead No. 2 pencils with good erasers (no mechanical pencils or ink pens)
A watch to pace yourself.
Non-programmable calculator.
Do Not take any of the following items into the test room:
Food or drink, including water
Books, dictionaries, notes, scratch paper, or other aids
Highlighters, colored pens or pencils, or correction fluid
Any electronic device other than a permitted calculator (examples include timer, beepers, cell phone, media player, PDA, headphones, camera)
Tobacco in any form
Caps or hats of any kind
CELL PHONES ARE PROHIBITED
You will be dismissed from the testing room, fees forfeited and scores cancelled if a cell phone is used during any of the timed testing portions.
Test dates for 2015-16:
| Deadline | Test date |
| --- | --- |
| 7/22/15 | 7/25/15 |
| 8/12/15 | 8/15/15 |
| 12/2/15 | 12/5/15 |
| 4/13/16 | 4/16/16 |
| 7/20/16 | 7/23/16 |
| 8/10/16 | 8/13/16 |