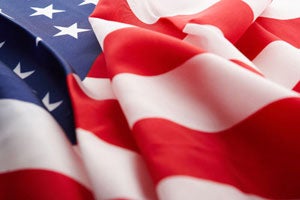 United States Department of Veterans Affairs
Medical Facilities in Northeast Ohio – the greater Cleveland region has a wealth of VA medical facilities including: Louis Stokes Cleveland VA Medical Center: www.cleveland.va.gov/Cleveland
VetCenters – these are VA medical facilities focused on veterans who have served in any combat zone. They assist you and your family with readjustment counseling and more specifically individual, group, marital and family counseling, medical and benefits referrals, and employment counseling. This is at no cost to the veteran or family members. For more information see: www.vetcenter.va.gov.
Cleveland has two VetCenters – their location and points of contact are:
| Eastside VetCenter | Westside VetCenter |
| --- | --- |
| Theresa Gavalya, LISW-S | Michelle Felgar, MA, LISW-S |
| 2022 Lee Road | 5700 Pearl Rd Suite 102 |
| Cleveland Heights, Oh 44118 | Parma, OH 44129 |
| Phone: (216) 932-8471 | Phone: (440) 845-5023 |
VetSuccess on Campus Program – this program is a collaborative effort between Cleveland State University and the United States Department of Veterans Affairs (VA) with the purpose of providing a supportive, on campus environment where student Veterans receive assistance and peer support. The goal of the program is to assist Veterans in making the transition from military to college life and to successfully complete their educational programs.

Working in partnership with CSU's Veteran Student Success Program, VetSuccess Counselor, Dennis Ward, M.Ed., CRC, is available on campus to provide information about and access to the breadth of VA benefits programs and services. In addition to providing a broad range of counseling services including educational, vocational/career, and adjustment counseling, Dennis has access to VA benefits experts who are available to assist in effectively resolving any VA benefits issues or problems interfering with the successful completion of Veteran's educational programs.

Dennis is located on campus within the Veteran Student Success Office, Rhodes West, Rm. 213, ph: 216-875-9942, cell: 216-385-1980, email: dennis.ward@va.gov. All Veterans are encouraged to stop by and discuss their educational goals along with any questions or concerns they may have regarding VA benefits

OEF/OIF/OND Veterans – if you have served in Operations Enduring Freedom, Iraqi Freedom or New Dawn you can contact the OEF/OIF Program at the Louis Stokes Cleveland VA Medical Center to inquire about health care services. Those benefits cover a wide range of medical care and should be accessed by all OEF/OIF/OND veterans.  Benefits are available and are discussed at: www.oefoif.va.gov.  If you have served in a combat zone you have earned these benefits – do not hesitate to use them.  In Cleveland the OEF/OIF/OND Program is located at the Parma CBOC located at 8787 Brookpark Road, Parma – the Program Manager, Patricia Hall, can be contacted at:  (216) 739-7000 x 1109.   

Community Based Outreach Centers – these centers provide outpatient medical and mental health care. These clinic are available for all veterans. The CBOCs in the Cleveland region are:
Lorain Community Based
Outpatient Clinic
Brecksville
Clinic
McCafferty (Cleveland) Community Based Outreach Clinic
205 West 20th Street
10000 Brecksville Rd
4242 Lorain Avenue
Lorain, OH 44052
Brecksville, OH 44141
Cleveland, OH 44113
440-244-3833
440-526-3030
212-939-0699
Other important VA services:

VA Homeless Program – Cleveland Coordinator: Kathleen Penman at the Community resource & Referral Center (CRRC) located at 7000 Euclid Avenue, Suite 202, Cleveland.  She can be contacted at:  (216) 391-0263 x 2028
VA National Suicide Prevention Lifeline: 1-800-273-8255(TALK) – press 1 for emotional crisis support.
VA APPS!  Whether you are in any type of VA treatment program or do not need treatment  - or have yet to seek it (something to think about) - you may find these medical/mental health APPs from the VA to be useful in working on issues that concern you . . . or concern your family and friends.  All of these APPs are free through:  https://mobilehealth.va.gov/appstore.
​​
Military Links of Interest – staying in touch and useful information
You know the weekly "Times" and can easily stay in touch with what's going on in your service. You can also stay in touch through Stars and Stripes and, locally, through the DD-214 Chronicle.
Pat Tillman Foundation - You know the story of Pat Tillman. He was a safety for the NFL's Arizona Cardinals who gave up his career in football to enlist in the U.S. Army after 9/11. A Corporal with the Army's 75th Ranger Regiment, he was killed in action in Afghanistan, April. 2004. He had given up a $3,600.000 contract to serve his country. He continues to serve his country through the foundation established by his family. Today the Pat Tillman Foundation supports our veterans and serving military with scholarships to help them pursue higher education.
Cleveland State University is proud to be a University Partner Institution with the Pat Tillman Foundation. Information on Pat Tillman, the Pat Tillman Foundation and Tillman Military Scholarships can be found at: www.pattillmanfoundation.org
IAVA: Iraq and Afghanistan Veterans of America - Iraq and Afghanistan Veterans of America is the nation's first and largest group dedicated to the Troops and Veterans of the wars in Iraq and Afghanistan, and the civilian supporters of those Troops and Veterans. http://iava.org/about
Wounded Warrior Project - If you are a wounded warrior or know one you will find this website to be informative and useful. www.woundedwarriorproject.org/component/option,com_frontpage/Itemid,840
SVA: Student Veterans of America – Cleveland State University and the Veteran Student Support Program are proud to host a chapter of the SVA on the Cleveland State campus. Working in tandem with the Veteran Student Support Program, the CSU chapter of the SVA provides camaraderie for veterans through group activities, individual assistance and providing support for the needs of veterans in general. The SVA at Cleveland State is yet another service that helps veterans attain their goal of succeeding at and graduating from Cleveland State University. You can find the SVA on it's Facebook page at: http://www.facebook.com/home.php#!/pages/CSU-Viking-Vets/192381407452826