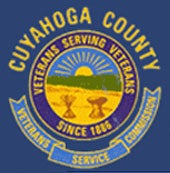 Additional assistance for veterans regarding their benefits is also offered by the Veterans Service Commission (VSC) found in each of Ohio's 88 counties as well as Veterans Service Organizations.
Emergency financial assistance to veterans and their families who meet the eligibility requirements
Social Work Case Management – many avenues of assistance to veterans and their families are available in the greater Cleveland region. The VSC can help clients directly or refer them to appropriate social agencies. Referrals can be made for issues related to housing, legal issues, physical/mental health, financial planning, credit and budget planning, employment and consumer issues.
Assistance in finding and filing for benefits and claims to the Veterans Administration. Don't file a claim on your own – get help at the VSC.
The VSC also provides funeral arrangements for veterans and their families who are eligible.
The Cuyahoga County Veterans Services Commission is conveniently located one block from the university.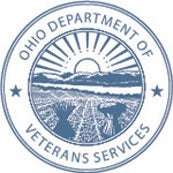 The ODVS exists to assist the 88 county Veterans Services Commissions and provides little direct support to veterans. The ODVS does manage the Ohio Veterans Bonus program – if you entered the service as a resident of Ohio and are now a resident you may qualify for this bonus. Their website has more information on the bonus. The ODVS website is also an excellent source for information on many issues including state taxes, education, legal assistance, loans and military records. Take some time to get to know the ODVS website.
Veterans Services Organizations
You are never alone when it comes to applying for VA benefits or making disability claims. There are a number of Veterans Services Organizations (VSO) in Cleveland that will, like the Veterans Services Commission, assist you in determining benefits for which you may be eligible, assist you in preparing paperwork for those benefits, and help you through the VA disability process. Their National Service Officers are knowledgeable and very helpful. VSOs in Cleveland include: