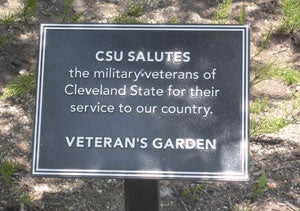 Whether you are a new college student or a transfer student, or you are seeking admission as a graduate student or law student, the links included here will lead you to the answers to your questions on the admissions process. As you review the tuition fees note that all serving military and veterans can very easily establish Ohio residency for the purpose of in-state tuition. On the application, page 2, be certain to check that you are a veteran.
Orientation: Once admitted all veterans designated as freshmen must complete orientation and orientation is also recommended for veterans accepted as transfer students. Think of orientation as the check-in procedure at a new unit. Cleveland State University allows veterans the option of receiving a one-on-one orientation or participating in the large group orientation offered frequently especially during the summer. The Veteran Student Success Program recommends:
Review the CSU orientation webpages at http://www.csuohio.edu/enrollmentservices/orientation
Call the Veteran Student Success Program (216/875-9996) where other veterans will help you arrange for the orientation option of your choice.
If you have any questions or need help – call us at 216.875.9996 or e-mail us at VikingVetsCSU@gmail.com