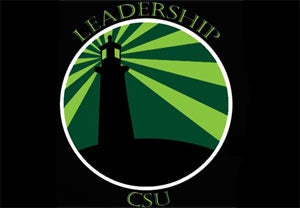 LeaderShape 2015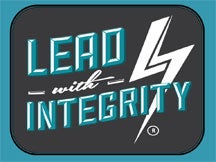 WHAT:
LeaderShape is: Six intense days of dialogue and interactive self-discovery in a supportive Learning Community. The LeaderShape Institute® challenges participants to lead with integrity while working towards a vision grounded in their deepest values. Participants explore not only what they want to do, but who they want to be.
Dynamic, challenging, and exciting, the week is intended to produce a breakthrough in the leadership capacity of participants — benefiting them individually, as well as their respective communities and the organizations they will go on to lead and serve in the future.

WHO:
Sixty Cleveland State undergraduate students who have an interest in developing their leadership skills and connecting with their peers. Students who graduate in May 2015 are not eligible. 

WHEN:
​Sunday, May 10th - Friday, May 15th. Students must be able to stay for the entire time to be eligible to participate. 

WHERE: 
Beulah Beach in Vermilion, OH. Students will be transported from the CSU campus to Beulah Beach. All housing and meals will be provided. 

HOW:
Registration opens on Saturday, February 7th at 4pm on OygSync, https://orgsync.com/31718/forms/133161. It will close on Friday, April 24th at 5pm. The program is first come, first served and is open to 60 students. 

IS THERE A COST?:
​Yes,  $50 per student. This is a great bargain for a 6 day all inclusive leadership program.  ALL meals and housing, as well as materials received while at the institute are included in this cost. The fee is to help supplement the program fees, as well as to secure your spot in this great opportunity. If you have concerns about the cost, please contact Jill. 

For more information about LeaderShape visit: http://leadershape.org/

For questions or concerns, please contact Jill Courson at j.courson@csuohio.edu
lEADERSHIP DISCUSSION SERIES
Join us each month to discuss a different area of leadership and to meet peers who share the same interests on campus. These leadership hours are drop in and a la cart - as in, when you come is up to you and there are no prerequisites to attend one. The Fall Leadership Conference and Catalyst Program will require registration (closer to the event dates). Keep checking back for updates and information.
Saturday February 7, 2015




in SC Ballroom 




Catalyst Program 


 
Tuesday February 17, 2015
6:30-7:30 pm in SC 313-315
Topic: 

Keeping Members Motivated 


 
Wednesday March 25, 2015
6:30-7:30 pm in SC 313-315
Topic: 

Social Media and Your Student Organization 


 
Tuesday April 21, 2015
7:00-9:00pm 

in SC Ballroom




Night with Leaders
 *Awards will be given at Night with Leaders for students who are engaged throughout the year*
For questions, please contact Jill Courson, Assistant Dean for Student Engagement, at j.courson@csuohio.edu