LeaderShape 2016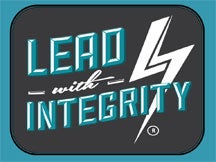 WHAT:
LeaderShape is: Six intense days of dialogue and interactive self-discovery in a supportive Learning Community. The LeaderShape Institute® challenges participants to lead with integrity while working towards a vision grounded in their deepest values. Participants explore not only what they want to do, but who they want to be.
Dynamic, challenging, and exciting, the week is intended to produce a breakthrough in the leadership capacity of participants — benefiting them individually, as well as their respective communities and the organizations they will go on to lead and serve in the future.

WHO:
Sixty Cleveland State undergraduate students who have an interest in developing their leadership skills and connecting with their peers. 

WHEN:
​Sunday, March 13th - Friday, March 18th, 2016. Students must be able to stay for the entire time to be eligible to participate. 

WHERE: 
Beulah Beach in Vermilion, OH. Students will be transported from the CSU campus to Beulah Beach. All housing and meals will be provided. 

HOW:
Registration opens on November 9, 2016 on OygSync, https://orgsync.com/31718/forms/133161. It will close on Friday, February 19th at 5pm. The program is first come, first served and is open to 60 students. 

IS THERE A COST?:
​Yes,  $50 per student. This is a great bargain for a 6 day all inclusive leadership program.  ALL meals and housing, as well as materials received while at the institute are included in this cost. The fee is to help supplement the program fees, as well as to secure your spot in this great opportunity. If you have concerns about the cost, please contact Jill Mahar at j.mahar@csuohio.edu. 

For more information about LeaderShape visit: http://leadershape.org/

For questions or concerns, please contact Jill Mahar at j.mahar@csuohio.edu