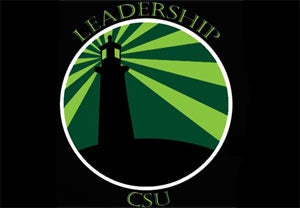 Leadership CSU Registration Fall 2014
The Department of Student Life at Cleveland State University will be hosting a leadership conference, Leadership CSU: Igniting Passion, on Saturday  October 4th, 2014 from 9am - 3pm.  Our keynote speaker is Ethan Zohn, winner of Survivor: Africa. Ethan is sure to inspire us by asking the question, what would you do if you won 1 million dollars!
The purpose of this conference is to provide a space for CSU students to connect with each other and to provide sessions that are relevant to their personal leadership journey. The conference will feature a keynote speaker, Ethan Zohn, presentations, breakout sessions, and a student panel.  We will cover topics such as communication, wellness, seasoned leader session, goal setting, and conflict management, to name a few.
Breakfast/registration will take place from 9am - 9:30am.  Lunch will also be provided. 

Registration is open to all Cleveland State University students.  

Spots are limited, so sign up today!  Those who secure a spot will receive a confirmation e-mail.
Please sign up for Make a Difference Day (MADD) 2014, taking place on October 25th, 2013 from 8am to 12pm. Pre-registration will last until Thursday 10/21 at 5:00pm.

ON-SITE REGISTRATION WILL BE IN THE STUDENT CENTER ATRIUM FROM 8AM TO 9AM ON OCTOBER 25TH.
T-Shirts will be distributed at sign in. Please plan to wear this shirt during your service to promote unity and school spirit! 
If you are already registered, you will need to only sign in.
Each person must sign up separately. Please note: if you do not declare your student group on this form, they will not receive SOYA points. You may only claim ONE student group. 
lEADERSHIP DISCUSSION SERIES
Join us each month to discuss a different area of leadership and to meet peers who share the same interests on campus. These leadership hours are drop in and a la cart - as in, when you come is up to you and there are no prerequisites to attend one. The Fall Leadership Conference and Catalyst Program will require registration (closer to the event dates). Keep checking back for updates and information.
Tuesday September 2, 2014
6:30-7:30 pm at CSU Recreation Center
Topic: Communication and Team Building

Saturday October 4, 2014
​9:00-4:00pm in the SC Ballroom
Fall Leadership Conference: Igniting Passion  
Register Now

Wednesday November 5, 2014
6:30-7:30 pm in SC 313-315
Topic: Generating Innovative Ideas and Creating a Shared Vision
Register Now

Wednesday January 21, 2015
6:30-7:30 pm in SC 313-315
Topic: 

Managing Group Conflict 


 

Saturday February 7, 2015




in SC Ballroom 




Catalyst Program 


 
Tuesday February 17, 2015
6:30-7:30 pm in SC 313-315
Topic: 

Keeping Members Motivated 


 
Wednesday March 25, 2015
6:30-7:30 pm in SC 313-315
Topic: 

Social Media and Your Student Organization 


 
Tuesday April 21, 2015
7:00-9:00pm 

in SC Ballroom




Night with Leaders
 *Awards will be given at Night with Leaders for students who are engaged throughout the year*
For questions, please contact Jill Courson, Assistant Dean for Student Engagement, at j.courson@csuohio.edu