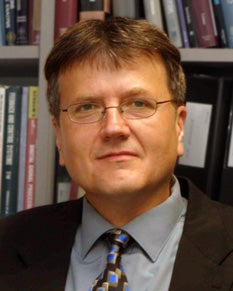 Welcome to the website of the Office of Research at Cleveland State University. Our functions include overseeing research compliance relating to federal, state, and local regulations regarding sponsored projects, as well issues relating to the use of human subjects or animals in research; providing proposal submission and award management and proposal preparation services; managing internal funds to invest in seeding research; and protecting, managing, marketing and commercializing University's intellectual property.
The responsibilities of Vice President for Research include:
(1) advancing and identifying the University's scholarly productivity by working directly with faculty, staff, and students,
(2) overseeing activities of research centers and institutes,
(3) enhancing and helping develop collaborative and interdisciplinary research programs,
(4) working to improve the quality of service that the university provides to researchers in support of their scholarship and technology transfer efforts, and
(5) assisting in identifying new high priority research clusters of faculty that promote the university's research activity and reputation.
Please feel free to contact me or any of our dedicated staff to find out more about the Office of Research, our organizational structure, or the exciting research and scholarly activities ongoing at Cleveland State University.
Thanks for visiting!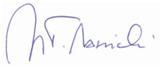 Jerzy T. Sawicki, Ph.D., P.E.
Vice President for Research