Certifications  ||  Master's Swimming  ||  Private Swim  ||  Swim School  ||  V2R
---

What Is Master's Swimming?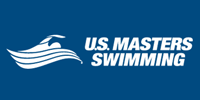 Master's Swimming is for anyone who is a swimmer looking for a coached practice. The pace of swimming does not matter, Master's gets 3 long course lanes and 6 short course lanes for people of all paces to spread out. These practices are good for increasing endurance, working on technique, and meeting others who love to swim. You do not need to be part of U.S. Masters to participate in Masters Swimming at CSU. If you wish to compete in races then you must be a part of U.S. Masters. Click here for more information on U.S. Masters.
Masters swimming is a coached practice for adults 18 and older. Previous swim experience necessary, but different paces are available during practice. Not sure if this program is right for you? Come in for a $10 drop in fee and check it out. Members contact Lizzie for a free one-time drop in trial. To register for Masters, please come in to the Pro Shop.
 
Available Session Times
Mondays, Wednesdays & Fridays: 6:00-7:30am
Tuesdays & Thursdays: 7:00-8:00pm
Saturdays: 11am-12pm
 
Affordable Rates!
Students: Free! (1-3 month increments)
Members: $10 (1-12 month increments)
Non-Member: $40 (1-12 month increments)
Before making your purchase, click here to review our refund policy.