CSU Campus Rec Apps
CSU Campus Rec now has mobile resources to make it easier and more convenient to do many of your favorite activities at the Rec. The FREE apps described below work together to bring you the latest schedules, videos, and resources, as well as allow you to register for programs, make reservations, and more - quite literally at your fingertips! Find out more below and be sure to check out these awesome apps!
CSU Rec
The CSU Rec app is your go-to, interactive reference tool for the the Rec. This app puts our resources right in your hands whenever you need it. Some of the cool features include:
View schedules for classes, events, games, and all things happening throughout your facilities and programs.
Add events to your calendar, set reminders, and invite friends to join you through our social media sharing features.
Receive push notifications for last minute cancellations, exciting promotions or important information you need to know.
View current news, events, and announcements happening at our facility.
Find general info about classes, registrations, hours and directions.
Download the app for Android
Download the app for iPhone or iPad
CSU Recreation Services
This handy app allows you to manage your CSU Rec account directly from your phone or mobile device. Patrons that utilize this app will have access to:
View basic contact info for CSU Rec Services Staff.
Edit your contact information.
Provide feedback and submit comments or questions to our staff.
Register for programs offered at the Rec.
Reserve court space (racquetball and squash courts).
View available series sales, locker number and combination, transaction listings and facility visits that are directly connected to your account.
View reservations for programs, classes and court space.
Download the app for Android
Download the app for iPhone or iPad

Additional Apps & Resources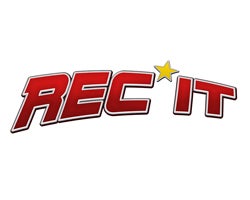 REC*IT (IM Leagues)
REC*IT is your source for everything intramural sports and fitness. Check game schedules and results, communicate with team members, and receive real-time campus recreation updates – directly through your mobile device. REC*IT makes managing your college intramural sports and rec life easier than ever! The official mobile app of IMLeagues and American Collegiate Intramural Sports & Fitness. It's simple – access your REC*IT account by logging in to your IMLeagues account through the app.
 
Viking Shield
Viking Shield is the official safety app of Cleveland State University. Features like Friend Watch, request an escort and view shuttle schedules to keep yourself safe while on campus. If you're in a dangerous situation, use Viking Shield to quickly and easily contact university safety forces. Learn more about, and download, this university app here.
 
The myCSU Mobile app is free and available for Android and iOS offering convenient access to the most utilized student tools - access your student account and make payments, add, drop, and wait-list classes, check your schedule and more! Learn more about, and download, this university app here.