Posted on March 26, 2014 at 11:35 AM, updated March 26, 2014 at 11:40 AM Print
Key Events of CI at CSU 2012
·孔子学院2012年大事记
2月5日,克利夫兰州立大学孔子学院与西湖中文学校共同举办了中国新年晚会。
Feb.5, Confucius Institute at Cleveland State University and Westlake Chinese School held Chinese New Year Celebration jointly.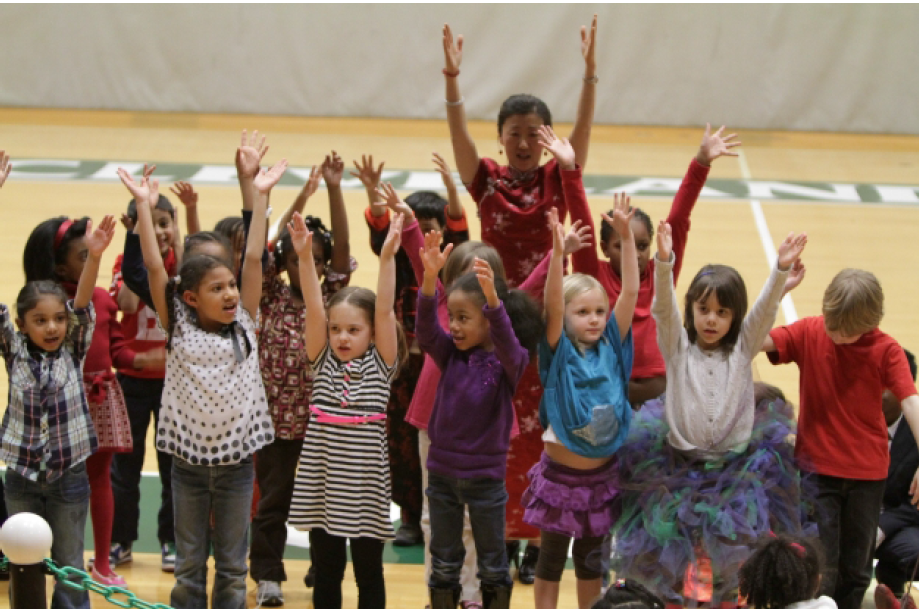 2月9日,孔子学院主教学点校园国际学校举办了新年晚会。
Feb.9, Campus International School (co-sponsored by CI at CSU and CSU's main teaching school) held a Chinese New Year Celebration.
3月22日,克利夫兰州立大学校长伯克曼博士与孔子学院院长分别与中国国家汉许琳主任和首都经济贸易大学校长王稼琼博士等领导会谈,交流。双方签署了首都经济贸易大学与克利夫兰州立大学关于孔子学院理事会的谅解备忘录。
Mar.22, Dr.Berkman, President of Cleveland State University,and other professors visited HANBAN and Capital University of Economics and Business(CUEB). Dr. Berkman had communication with Dr. Lin Xu, Director of Hanban, and Dr. Jiaqiong Wang, President of CUEB. The two presidents signed the MOU on the Council of Confucius Institute between CUEB & CSU.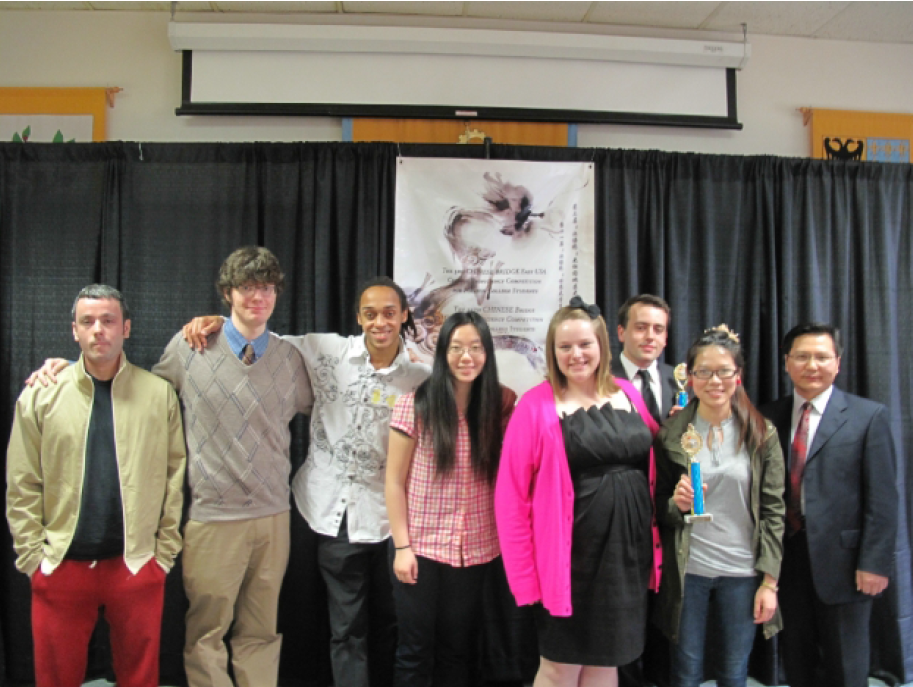 3月24日,孔子学院6名学生赴匹兹堡孔子学院参加美东地区"汉语桥"预赛。比赛通过中文主题演讲和中华才艺表演两个环节,展示参赛选手汉语水平和才艺绝活儿。选手们的演讲话题涉及中国文化、历史、教育、经济发展以及在中国的游学经历等内容。经过激烈的角逐,克利夫兰州大学孔子学院的2位学生获得初级组二等奖,获赴纽约参加决赛的资格。Mar.24, Six students from CI at CSU participated in the Eastern United States "Chinese Bridge"
Preliminary Competition in Confucius Institute at Pittsburgh. The competition aimed at showing the Chinese language level of competitors through speech on Chinese theme and the talent show contest on Chinese culture. The topics of speech were about Chinese culture, history, education,economic development, and the study experience in China. After the intense competition,two of them from CI at CSU won second prize in the primary group and received the qualification to go to New York for the final.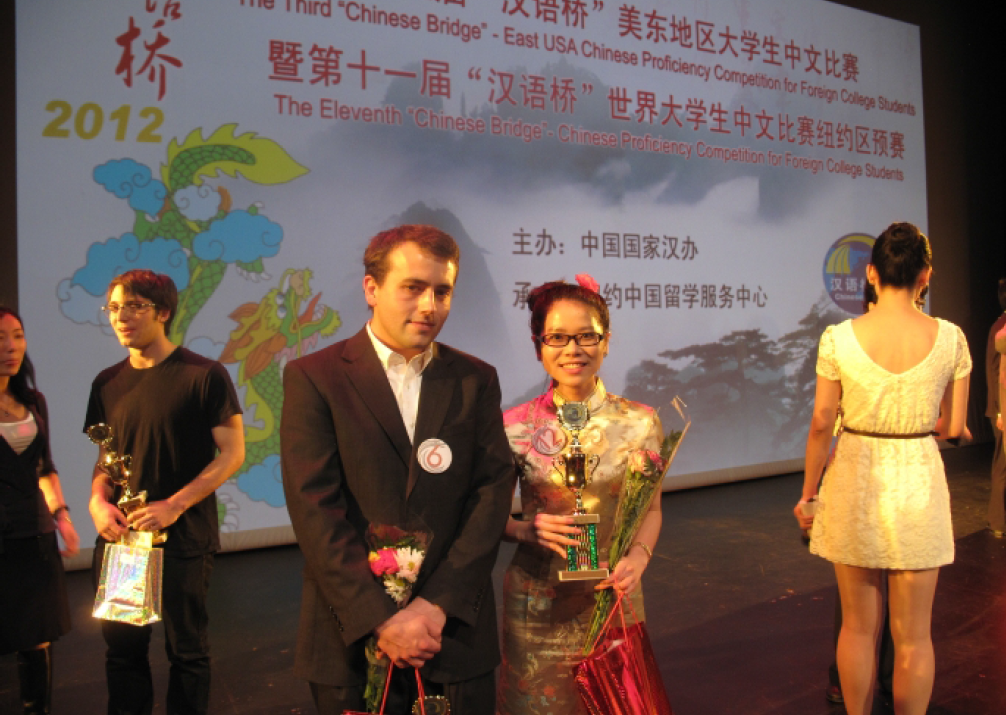 4月7日,克利夫兰州立大学孔子学院2名学生赴纽约佩斯大学孔子学院参加"汉语桥"美东地区决赛。上午进行低年级组的演讲比赛,下午是低年级组的才艺展示、高年级组的演讲、才艺展示及即兴演讲评论比赛。选手们在不同环节展示出了他们扎实的汉语言功底、丰富多彩的中华文艺才华。最终克利夫兰州立大学的2名学生获得三等奖。
Apr. 7,Two students from CI at CSU participated in theEastern United States "Chinese Bridge" Final Competition in the Confucius Institute at Pace University. The competition in the morning was the speech contest of the preliminary group. The competition in the afternoon was the talent show on Chinese culture of the preliminary group and the the impromptu performance of the senior group. Contestants in different contest links showed their Chinese language skills and diversified talent skills on Chinese culture. In the end,two students from CI at CSU won third prize.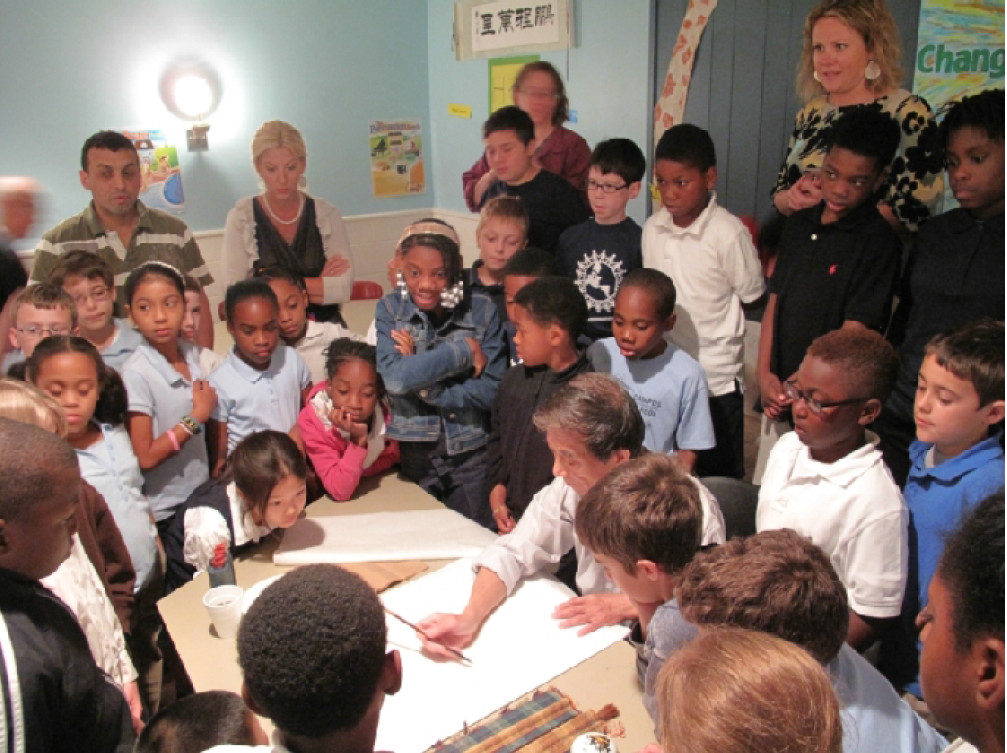 5月16日,旅美画家,音乐家王广生先生在校园国际学校举办两场义务讲座:中国画及二胡演奏欣赏。
May.16, Mr. Guangsheng Wang,painter and musician, held two compulsory lectures in Campus International School: Chinese painting and appreciation of Er Hu.

5月21日,克利夫兰州立大学孔子学院参加了在克利夫兰中国城举办的亚洲艺术节。CIS学生表演了精彩的节目。
May.21, CI at CSU participated in the Asian Art Festival held in Cleveland's Chinatown.CIS students performed in the festival.
6月11日,中国驻纽约总领事馆教育处常全生领事到克利夫兰州立大学孔子学院进行调研,肯定了我们孔院的成就。
Jun.11, Mr. Quansheng Chang, Education Consul of the Consulate General of PRC in New York, carried on the research and study in CI at CSU.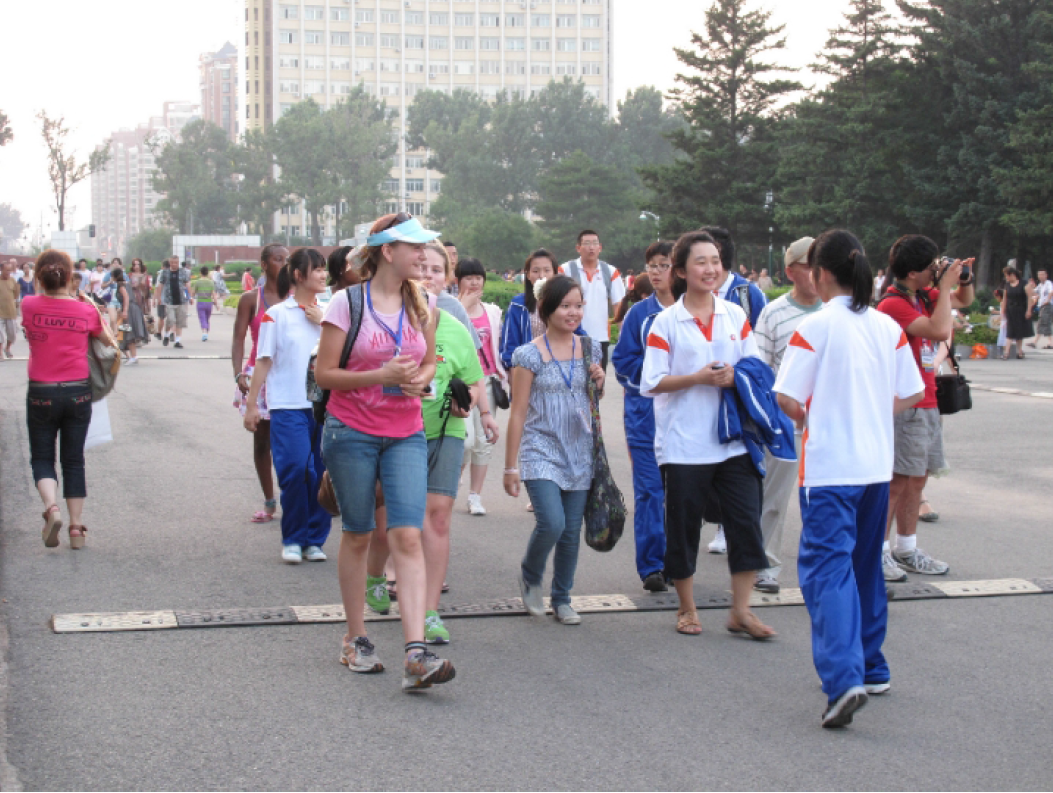 7月15日至7月29日,18位来自克利夫兰地区不同高中的学生参加"汉语桥"夏令营活动,2位学生获得"优秀营员"称号。参加的学生都认为他们的中国之行很有意义,他们从中获益匪浅,学到了纯正的汉语,加深了对中国文化的了解。很多学生希望延长交流时间;有的学生大学毕业以后将去中国留学;有的希望去中国其他城市旅游。
Jul.1529, Eighteen high school students from Cleveland participated in the "Chinese Bridge"Summer Camp and two of them won "Outstanding Camper" title. All the participants thought the trip to China is meaningful and they gained much, learned pure Chinese and had a deep understanding of Chinese culture. Lots of students hoped to lengthen the exchanging time, some students hoped to study in China after graduation, and some students wanted to travel to other cities in China.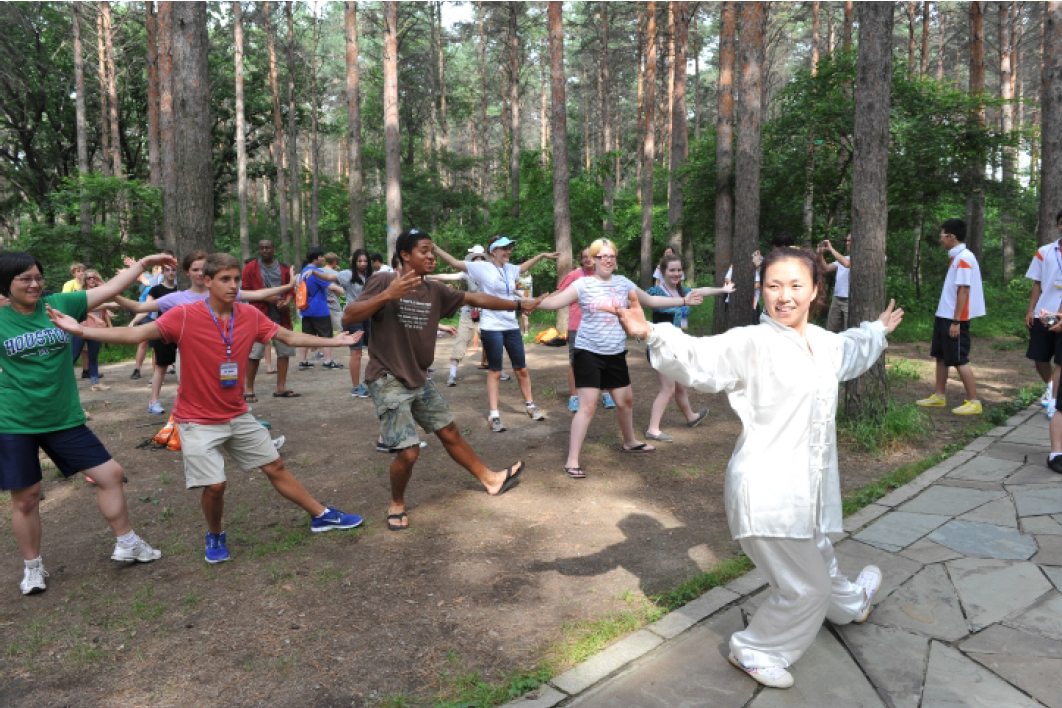 9月1日,2位孔子学院奖学金获得者,赴中国同济大学进修中文。
Sep.1,Two CI at CSU scholarship winners went to Tongji University to study Chinese.
9月21日,领事会主席严云泰先生邀请中华文化协会副主席Jason Lin 博士以及克利夫兰州立大学孔子学院新领导班子到克利夫兰中华文化园植树,期待着孔子学院培养出更多的人才。同时也希望中美友谊像树木一样茁壮成长。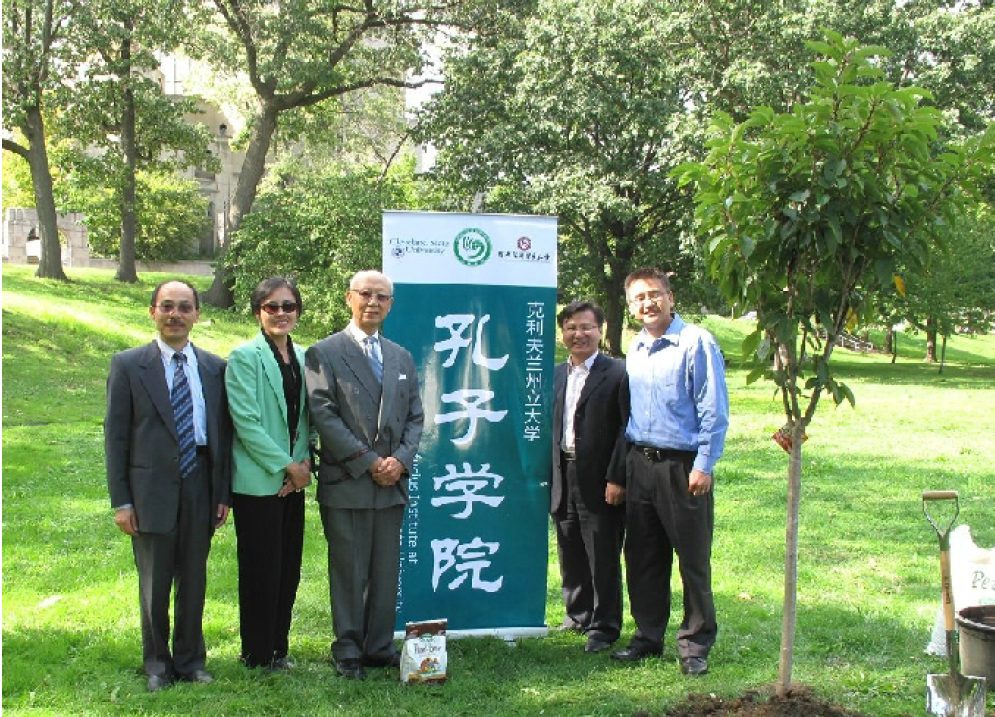 Sep.21, Dr. Anthony Yen, Chairman of Board of Trustee of CI at CSU, invited Dr. Jason Lin, Vice Chairman at Cleveland Chinese Cultural Garden Association, and Director, Associate directors of CI at CSU, to plant trees in the Cleveland Chinese Cultural Garden They hoped that the friendship between China and America could grow stronger like the just-planted trees.
9月24日,克利夫兰州立大学孔子学院与本 校文理学院合作,在克利夫兰市First Unitarian Church 举办孔子思想讲座。让克利夫兰人民,尤其是汉语学习者了解中国古代传统哲学思想。孔子思想专题讲座举办增进美国师生对中国文化的了解。
Sep.24, CI at CSU and College of Liberal Arts and Social Sciences held a lecture on Confucian Thought at Cleveland First Unitarian Church. The lecture let Cleveland residents, especially the Chinese language learners, know more about traditional Chinese philosophy. The lecture of special subject of Confucian Thought promoted the understanding of Chinese culture of American teachers and students.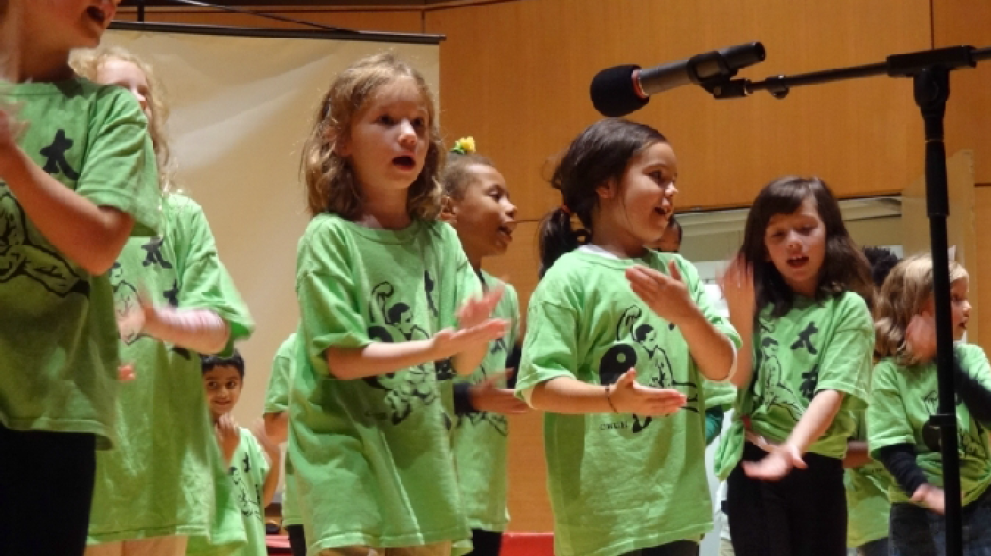 10月2日,克利夫兰州立大学孔子学院举办一年一度的"教师感谢日"活动,纪念孔子诞辰。本次庆祝活动中,克利夫兰中小学生向大家奉献了一台精美的中文才艺汇演,展示了他们的中文水平。今年的庆祝活动参与者约有600人。参与人数之多,创下了历届活动之最高纪录。
Oct.2, CI at CSU held the annual Teacher Appreciation Day Celebration to honor Confucius' birthday. In the celebration activities, the primary and middle school students in Cleveland offered a choreographed Chinese talent show to present their Chinese language ability. Around 600 participants recorded the highest and the all activities hosted by the Confucius Institute.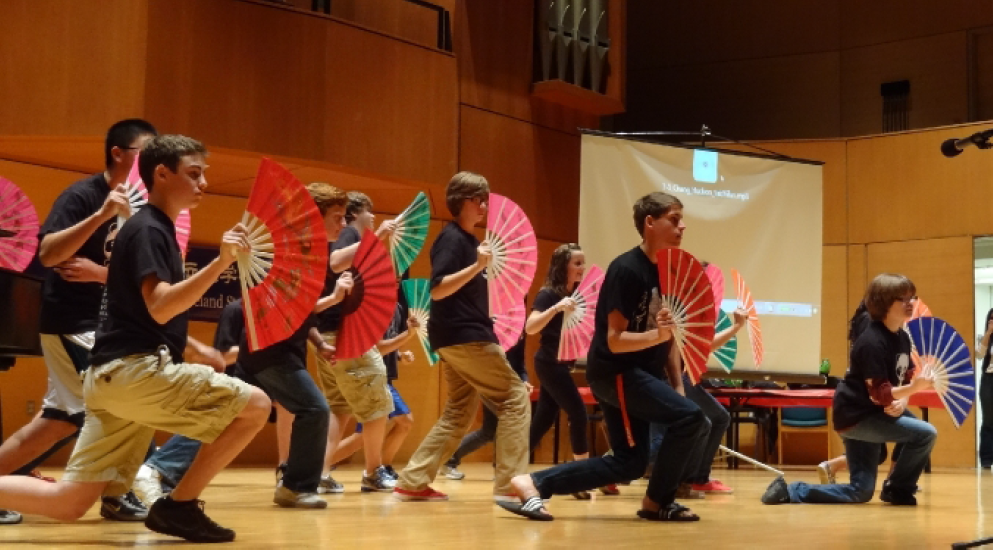 10月5日,克利夫兰州立大学孔子学院与克利夫兰州立大学商学院合办中国经济和政治改革研讨会。孔子学院理事会主席及院长分别在会上发言。
Oct.5, CI at CSU and the College of Business at Cleveland State University held conference on China's economic and political reform. The chairman of Board of Trustees of CI at CSU and the director of CI at CSU gave speeches at the conference.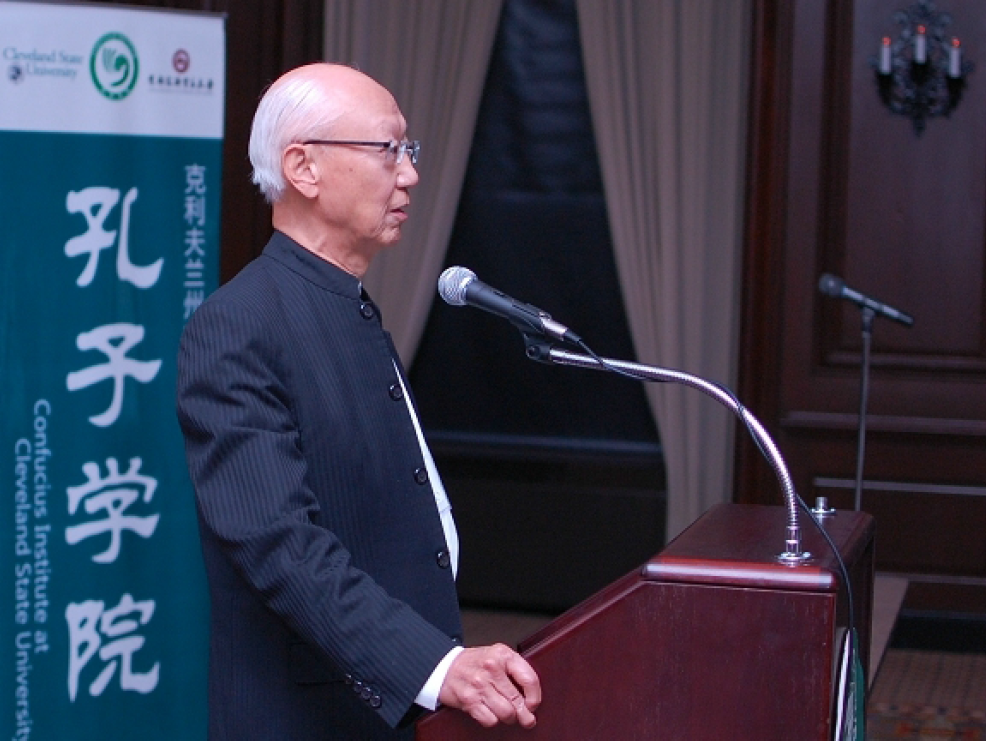 10月6日,克利夫兰州立大学孔子学院与本校教职工协会合办中秋晚会。
Oct.6, CI at CSU and Chinese-American Faculty & Staff Association (CAFSA) held Mid-Autumn Festival Celebration.
11月2日,克利夫兰州立大学孔子学院与中华文化协会合作制作蜡染中国特色艺术作品参加克利夫兰艺术馆Atrium 艺术展,作品由艺术馆永久收藏。
Nov. 2, CI at CSU and the Chinese Culture Association made Batik painting, Chinese traditional folk art, which was exhibited and permanently collected by the Cleveland Museum of Art.
12月1日,组织本院教师赴阿克伦大学孔子学院参加教师培训。
Dec.1, Teachers from CI at CSU attended teacher training at the Confucius Institute at the University of Akron.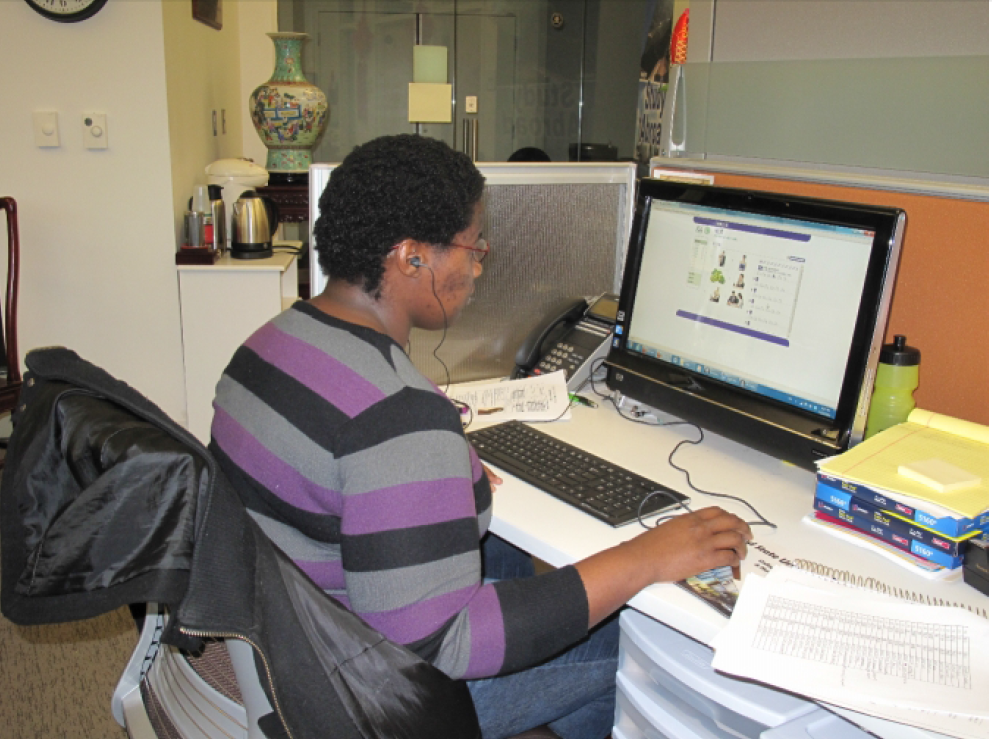 12月2日,克利夫兰州立大学孔子学院成功举办第一次网络汉语水平考试(HSK_IBT)。首次HSK网络考试的成功举办,见证克利夫兰州立大学孔子学院发展史上新的里程碑。相信随着学生学习汉语热情的高涨,更多学生希望到中国留学和工作,今后定会有越来越多考生参加汉语水平考试。
Dec.2: CI at CSU successfully held the first HSK-IBT test. The first successful HSK-IBT test represented a milestone of the development of the CI at CSU. It was believed that with the passion of Chinese language learning, more and more students would hope to study and work in China. More and more students would take HSK-IBT test.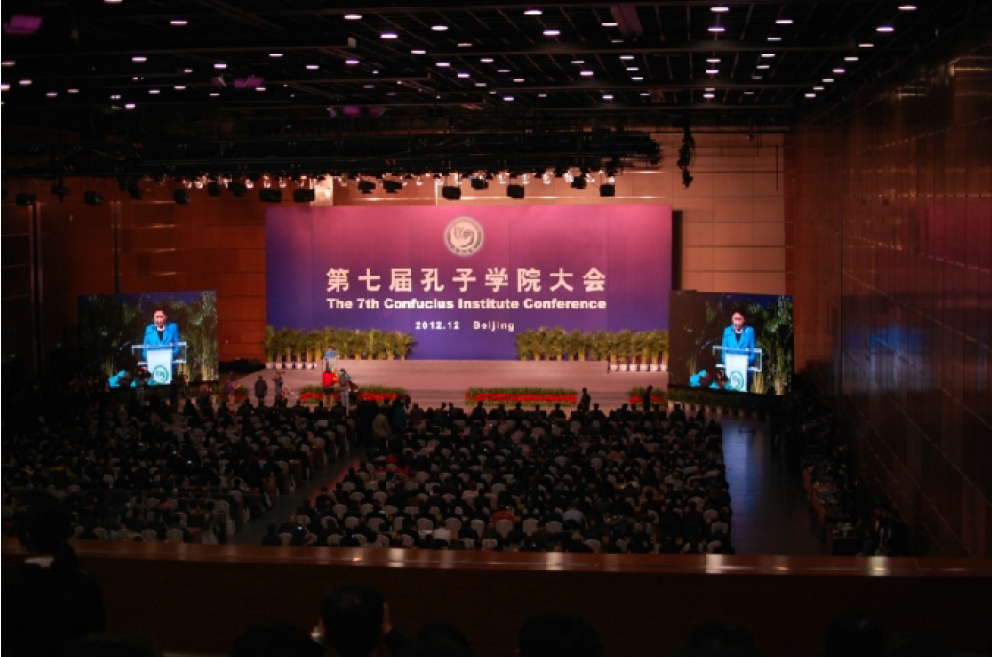 12月14-18日,克利夫兰州立大学孔子学院院长在北京参加第七届全球孔子学院大会。大会的主题是"促进孔子学院融入大学和社区"。在为期三天的会议中,与会代表就"孔子学院与各国大学体制"、"孔子学院与中国大学发展"、"孔子学院与国民教育体系"、"孔子学院与社区文化"进行了讨论。
Dec.14-18: Director of the CI at CSU attended the 7th Global Confucius Institute Conference at Beijing. The theme of the conference was"to advance the integration of Confucius Institute into universities and communities." The three-day conference discussed "the system of Confucius Institute and universities in other countries," "the development of Confucius Institute and universities in China," "the system of Confucius Institute and national education," and "Confucius Institute and community culture."