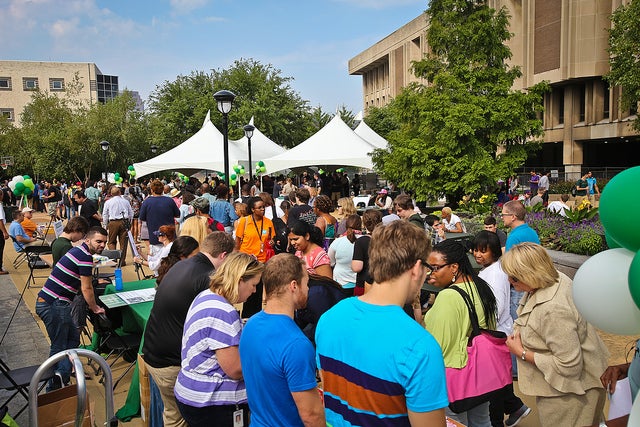 Graduate Student Association membership is open to all currently enrolled and registered Cleveland State University students who are enrolled as a graduate, doctoral, or law students at Cleveland State University.
 
MISSION
The mission and purpose of Graduate Student Association is to serve as a liaison for all CSU graduate students with the College of Graduate Studies; to provide CSU graduate students with an on-campus social and professional network, and to promote and address the interests of graduate students in all the different disciplines at the university in a fair and equitable way.
MEETINGS
General membership meetings shall be held at least once per month, with additional meetings called by the President as needed.  Sign up to receive information about meetings and events.
FUNDING
The organization may undertake fund raisers for purposes that support the mission of the organization.  All fund raising shall be conducted in accordance with University policies.
This organization is subject, as a recognized student organization, to the rules, regulations, and policies of Cleveland State University and the laws of the State of Ohio. The rules, regulations, and policies of Cleveland State University shall hold precedence over all rules, regulations, and policies applying to the organization, including those of national associations with which the organization is affiliated.