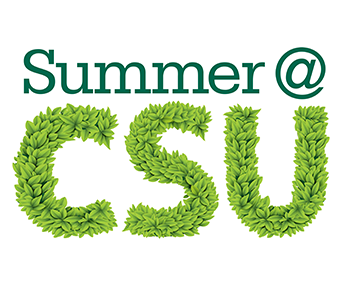 This summer, curl up with a good textbook. Whether you're looking to catch up or get ahead, Summer @ CSU offers a flexible class schedule and affordable tuition that will help you make the most of your summer.
Cleveland State University offers several convenient summer sessions that can easily fit into your summertime plans:
Six Week Session I: May 17 – June 27
Eight Week Session: May 17 – July 11
Ten Week Session: May 17 – July 25
Twelve Week Session: May 17 – August 8
Six Week Session II: June 30 – August 8
If you are a current CSU student, simply log-in to your CampusNet account, browse available courses and create your summer schedule.
If you are a student at another school and want to take classes at CSU this summer, follow these easy steps:
Browse the summer course options by visiting CampusNet, logging in as a "CampusNet Guest," and choosing the "Sum 2014" term
Download and fill out the Transient Student Form
Have it signed by your current school
Send the completed form back to us
Mail:
Cleveland State University
Office of the University Registrar
2121 Euclid Avenue
Cleveland, Ohio 44115-2214
Email: docimaging@csuohio.edu
Fax:(216) 687-5501
For more information on taking classes at CSU this summer and transferring credits back to your home school, click here.