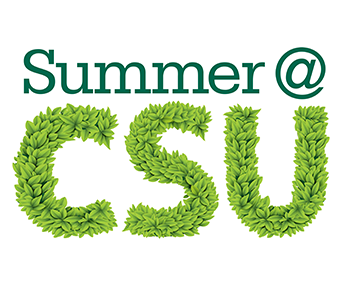 This summer, curl up with a good textbook. Whether you're looking to catch up or get ahead, Summer @ CSU offers a class schedule with affordable tuition that will help you make the most of your summer, moving you closer towards graduation.
Cleveland State University offers several convenient summer sessions that can easily fit into your summertime plans:
Six Week Session I: May 16 – June 26
Eight Week Session: May 16 – July 10
Ten Week Session: May 16 – July 24
Twelve Week Session: May 16 – August 7
Six Week Session II: June 27 – August 7
If you are a current CSU student, simply log-in to your CampusNet account, browse available courses and create your summer schedule.
If you are a student at another school and want to take classes at CSU this summer, follow these easy steps:
For more information on course offerings at CSU this summer and transferring credits back to your home school, click here.