the Center for Teaching Excellence
Welcome to the Center for Teaching Excellence
The Center for Teaching Excellence was established to promote and encourage a culture of excellence in teaching and learning at Cleveland State University.
-->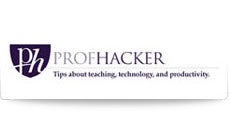 Teaching Tip - The First 3 Weeks of Class


By the end of September, many of your students will already have made up their minds whether they will return for Spring semester. Research supports the idea that you have only about a month to draw them into your class and set them on a path toward success. With this in mind, you should make the maximum possible use of the first day of class, and pay particular attention to the first three weeks of class.[read more]
Faculty Focus On First Year Student

The Freshman Culture Shock event on Aug 22nd was a success. Follow-up brown bag lunch discussions have been scheduled. Please join us for the upcoming events.
What Strategies are Successfully Engaging Students in our Classrooms
Sept 20, 2012, MC 103 noon - 1pm