The Center for Faculty Development and Leadership
Welcome to The Center for Faculty Development and Leadership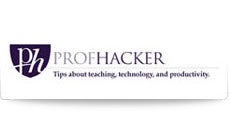 A Showcase of Custom Built Instructional Technologies

Have you ever wanted to explore new ways of teaching but weren't sure what kinds of teaching tools were available? Have you ever known what kind of teaching tool you needed but were unable to find it? Please join the Center for Instructional Technology and Distance Learning as they showcase a number of creative solutions developed for individual faculty, classrooms and departments. During this seminar you'll learn more about the process of consulting with the Center to bring your teaching ideas to life.
When: April 17, 2014 12pm-1pm
Where: Main Classroom 103

Audience: All instructors
-->
Center for Teaching Excellence – Summer Hours

The CTE will be open during both summer sessions on Monday and Wednesday from 11 am – 6 pm. Please do not hesitate to stop by to discuss teaching or tenure issues. If you would like to meet with Cate Monaghan during another time, please send her an email at c.monaghan@csuohio.edu and she will be happy to schedule an appointment.
Planning for Fall Semester Video Presentations
Planning for your fall semester? Check out our video presentations for some new ways to think about your course. We have nine choices on a variety of topics from "Constructing a Syllabus" to "Preparing to Teach" and everything in between. They are designed to help faculty do some reflective thinking about their teaching and gain some new knowledge as they prepare for a new semester. A link to the video presentations: video presentations.
New CTE Schedule and Workshop Suggestions
Coming in August – The new schedule for the Center for Teaching Excellence for the AY 2014/2015. In the meantime, if you have any suggestions for workshops that you think we should offer, including a repeat of something that we have done in the past or a book to discuss let me know. You can email suggestions to Cate Monaghan at c.monaghan@csuohio.edu.