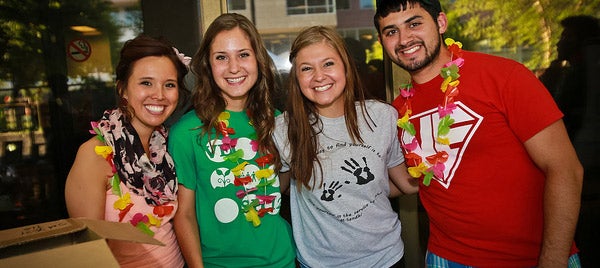 The CSU Fund is Cleveland State University's Annual Fund and the easiest way for you to make a difference in the lives of our students and the educational excellence provided to them.
From financial aid to classroom equipment to student life, all areas of the University depend upon the regular replenishing of funds that happens through annual gifts. When you support the CSU Fund, you are supporting the overall operations of the University.
Your gift to the CSU Fund helps us provide:
Unrestricted operating support
Student scholarships
Support for student activities
Travel to present peer-reviewed research
Faculty research
Student recruitment and retention support
Why Support the CSU Fund:
HELP CSU TODAY: Annual gifts go to work immediately. The have a direct impact on students and the University- this week, this month, this year
LEAD BY EXAMPLE: Your gift shows that you believe in the power of CSU education and sets an example for others to follow, particularly donors from outside the University community. And your gift adds value to your own degree by ensuring that CSU builds upon its excellent reputation for years to come.