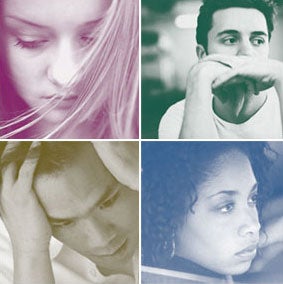 No Joy in your life?
Low in Energy?
Sad and down?
Irritable or restless?
Unable to concentrate on schoolwork?
Tearful and moody?
This could be more than the blues-
you may be depressed.
Get a free screening for depression.
Get free information about causes and treatment & more....
It only takes 5 minutes.

NATIONAL DEPRESSION SCREENING DAY @ CSU
WEDNESDAY, OCTOBER 7, 2015 
STUDENT CENTER BALLROOM (SC)  ROOM 311(C-D)
10 a.m. ~ 2 p.m.
This event is open to CSU Students, faculty and staff 
CALL THE COUNSELING CENTER FOR INFORMATION
CSU Students, faculty and staff may contact the Counseling Center at (216) 687-2277 for a free screening throughout the year.