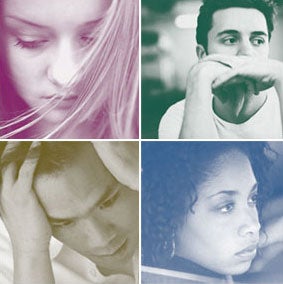 HAVE YOU BEEN FEELING:
Sad and down?
Tense and fatigued?
Constantly worried and anxious
about, family,
money, health?
Anxious and fearful?
Irritable or restless?
No joy in your life?
This could be more than the blues or normal stress.
Get a free screening for anxiety and depression.
Get free information about causes, treatment & more....
It only takes 5 minutes.
This event is open to CSU Students, faculty and staff
For More Information call (216) 687-2277
Sponsored by: The CSU Counseling & Testing Center