<!--
Morbi turpis mi, tempor nec, euismod vel, mollis faucibus, enim.
-->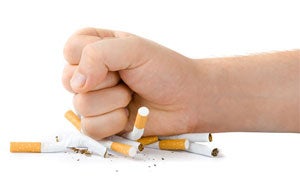 Are you a CSU student who uses tobacco and is…
Thinking About Quitting?
Trying To Quit And Need A Little Help?
Having Difficulty Staying Tobacco Free?
Join the Tobacco Cessation Group at the Cleveland State University Counseling Center!
The group will meet at the counseling center (UN 220) on Wednesdays from 3pm to 4pm starting on October 16th and will provide education and support to help you quit/reduce your tobacco use.  
The group will be facilitated by Todd Seibert, Ph.D., Psychologist and Preston Elder, M.S., Psychology Intern
To register, please call 216-687-2277 or stop by the Cleveland State University Counseling Center located in the Union Building (UN 220)
Tobacco Cessation Links: