THE 9TH ANNUAL TEACHER APPRECIATION DAY AND CONFUCIUS' BIRTHDAY CELEBRATION
Please see news coverage here: 
ECJ311-15.pdf
thE 8th annual tEACHER aPPRECIATION dAY AND cONFUCIUS' bIRTHDAY Celebration
On October 2nd, 2015, Cleveland State University's Waetjen Auditorium was filled with over 850 local teachers, students, and educational leaders. Dr. Anthony Yen, President of the Confucius Institute Board of Trustees, and Dr. Jianping Zhu, Cleveland State's interim Provost and Senior Vice President for Academic Affairs, welcomed the attendees to the event. Four new Confucius Classrooms were unveiled, and the Confucius Institute honored outstanding students who had participated in programs to help increase their knowledge of Chinese culture.
Each teacher and school administrator received recognition for their achievements in promoting Chinese education. Students cheered as their schools were represented on stage. Later, it was the students turn to wow the audience. Each class had prepared a performance to show off what they had learned about China and their knowledge of the Chinese language. The groups sang, danced, and performed skits, which were truly the highlight of the event.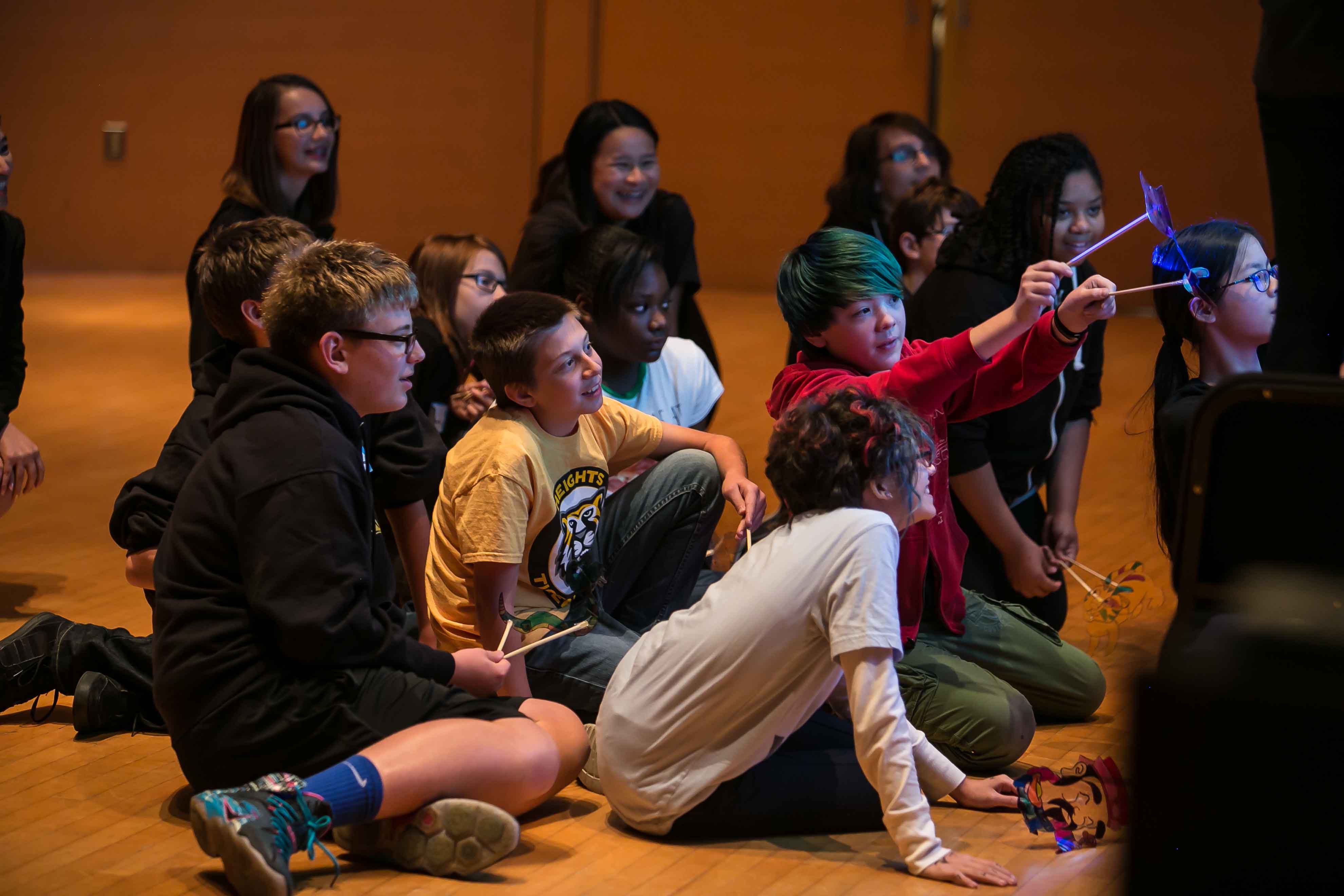 Students from Roxboro Middle School use shadow puppets to tell the story of the Chinese zodiac
Read more about the 2015 Teacher Appreciation Day & Confucius' Birthday Celebration
"Confucius Institute at Cleveland State University celebrates the 8th Teacher Appreciation Day and Confucius Institute Day" - Hanban News
"克利夫兰州立大学孔子学院举办第八届教师感谢日暨孔子学院日活动" - 汉办新闻中心
Event Photos
Click here to see all event photos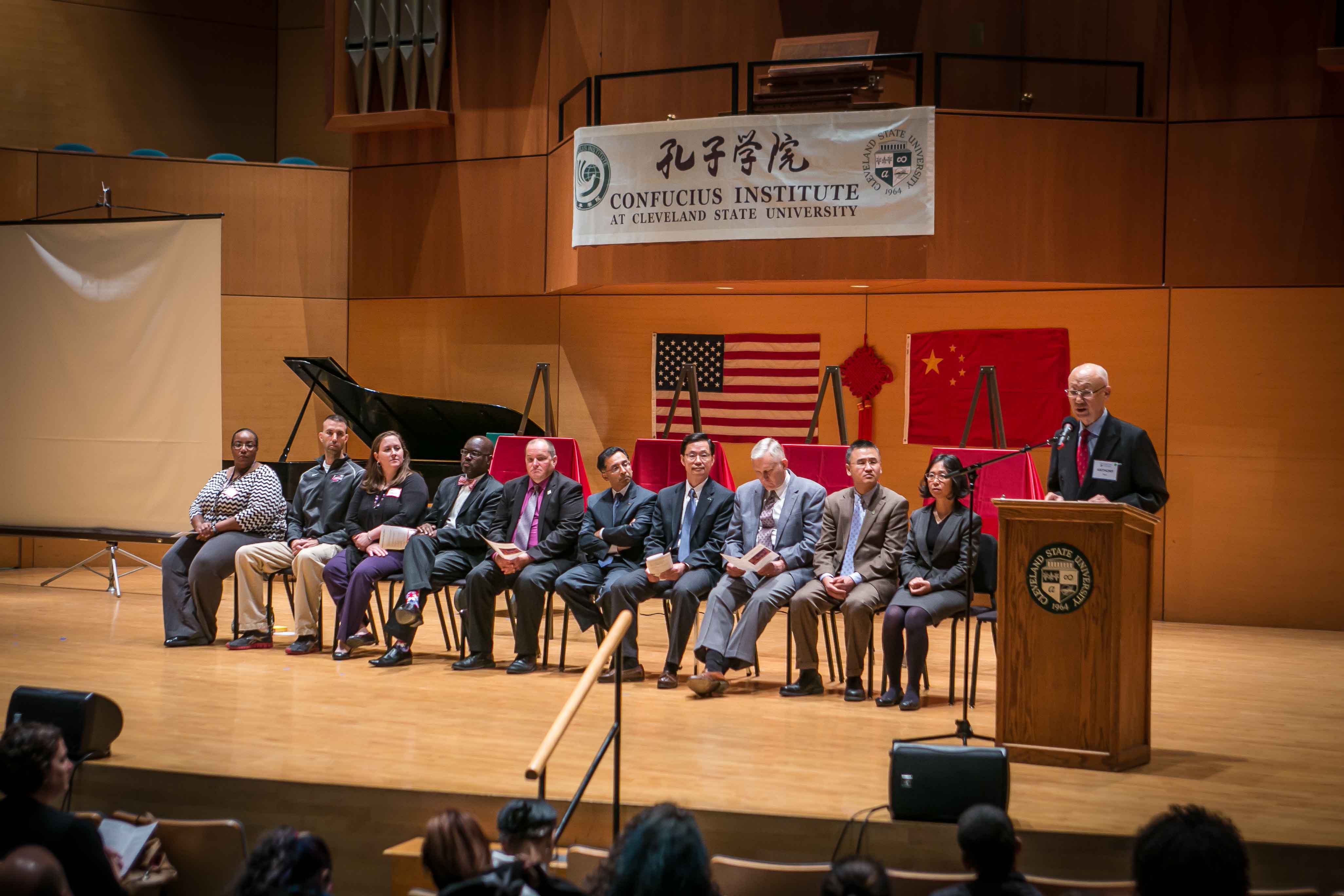 Dr. Anthony Yen welcomes the audience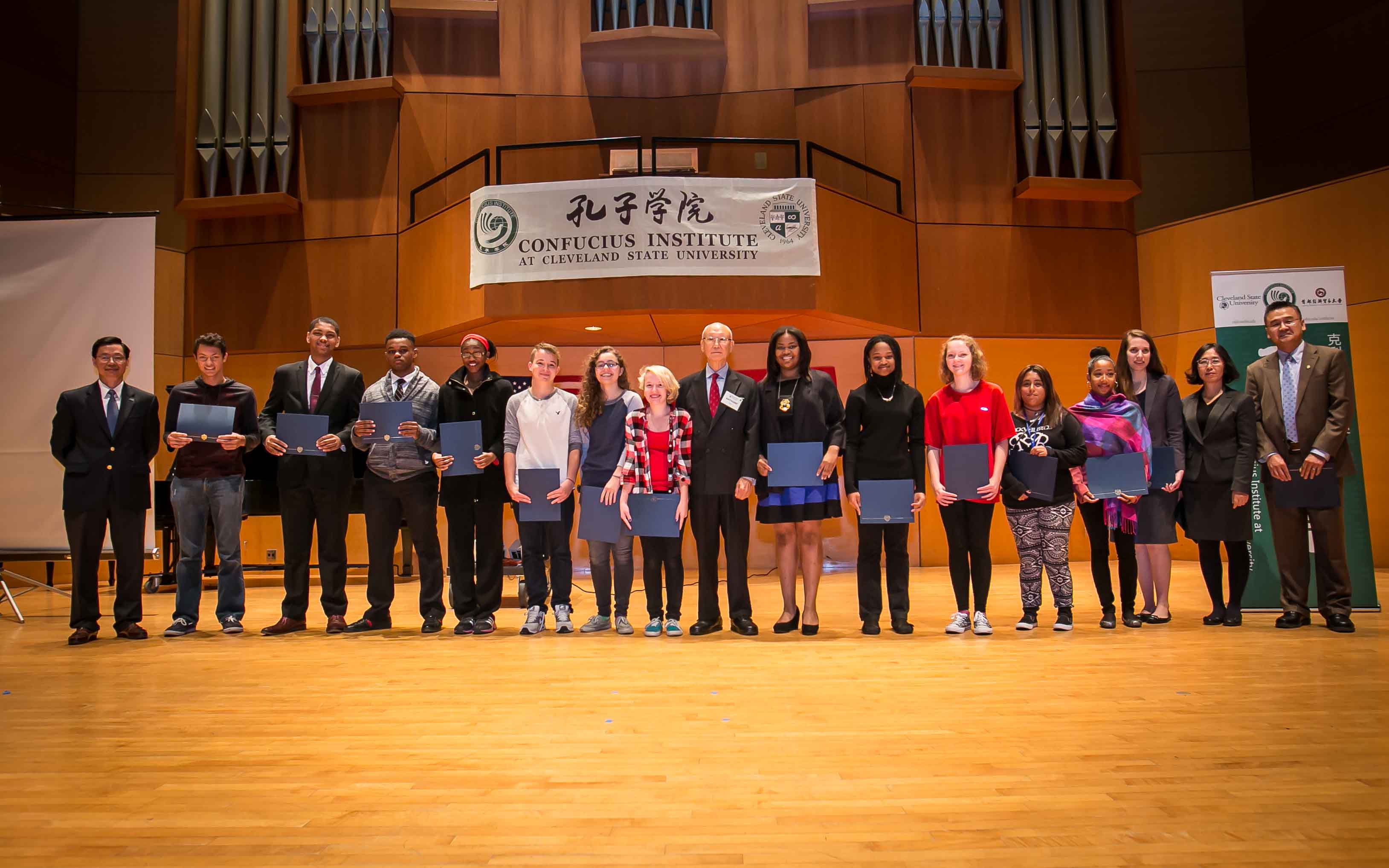 Celebrating the participants of the 2015 Chinese Bridge Summer Camp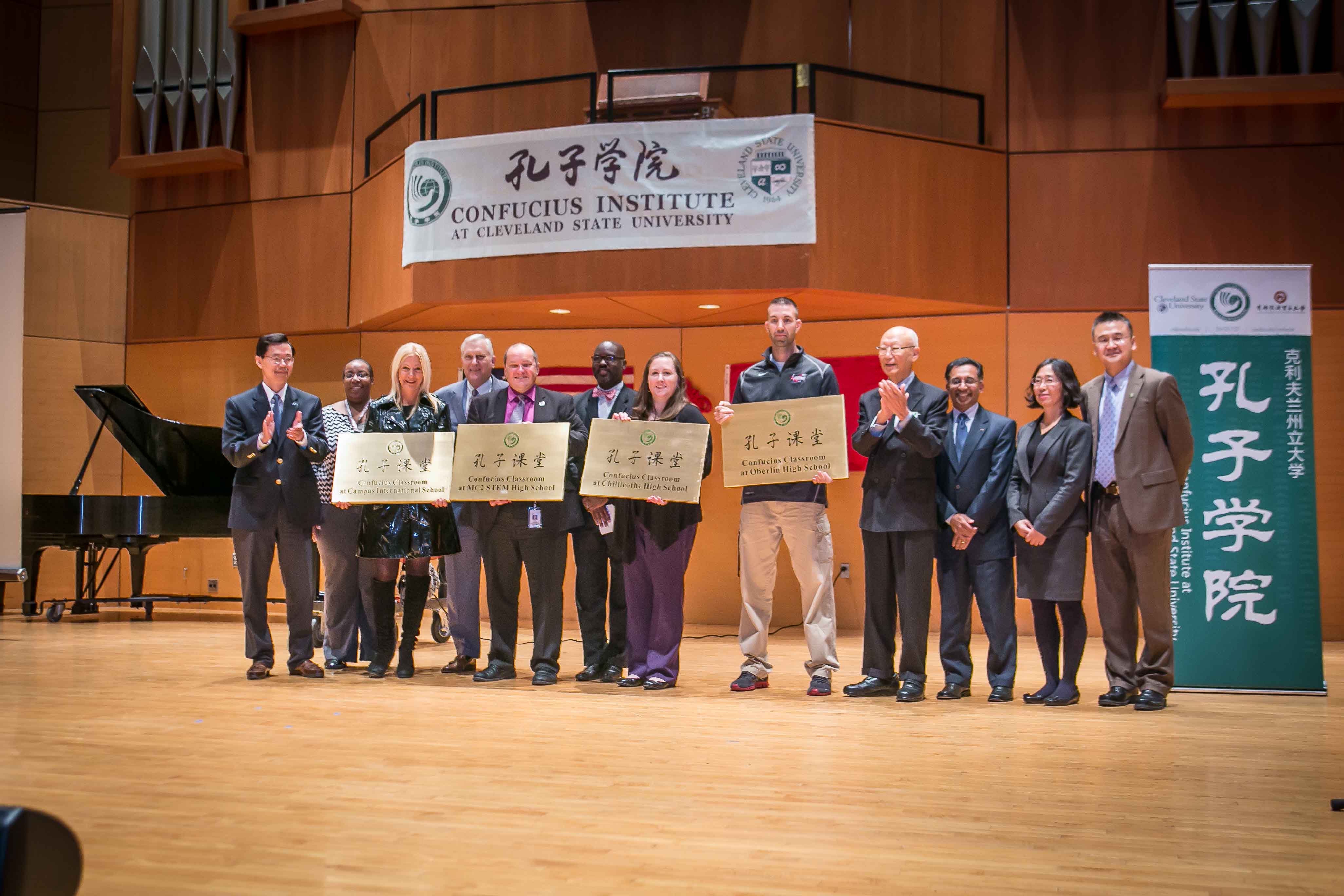 Presentation of the Confucius Classroom Plaques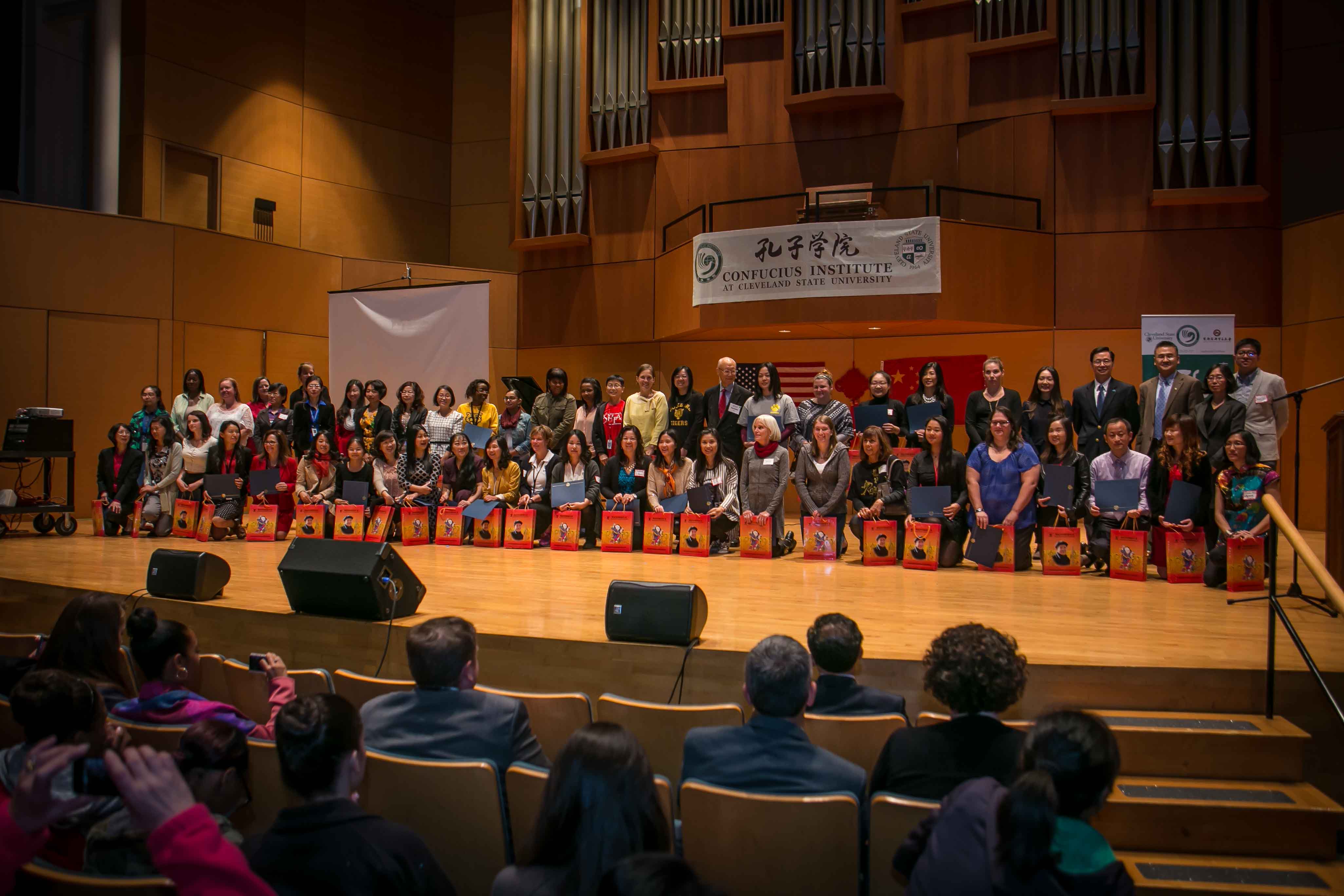 Teachers are Awarded for their Achievements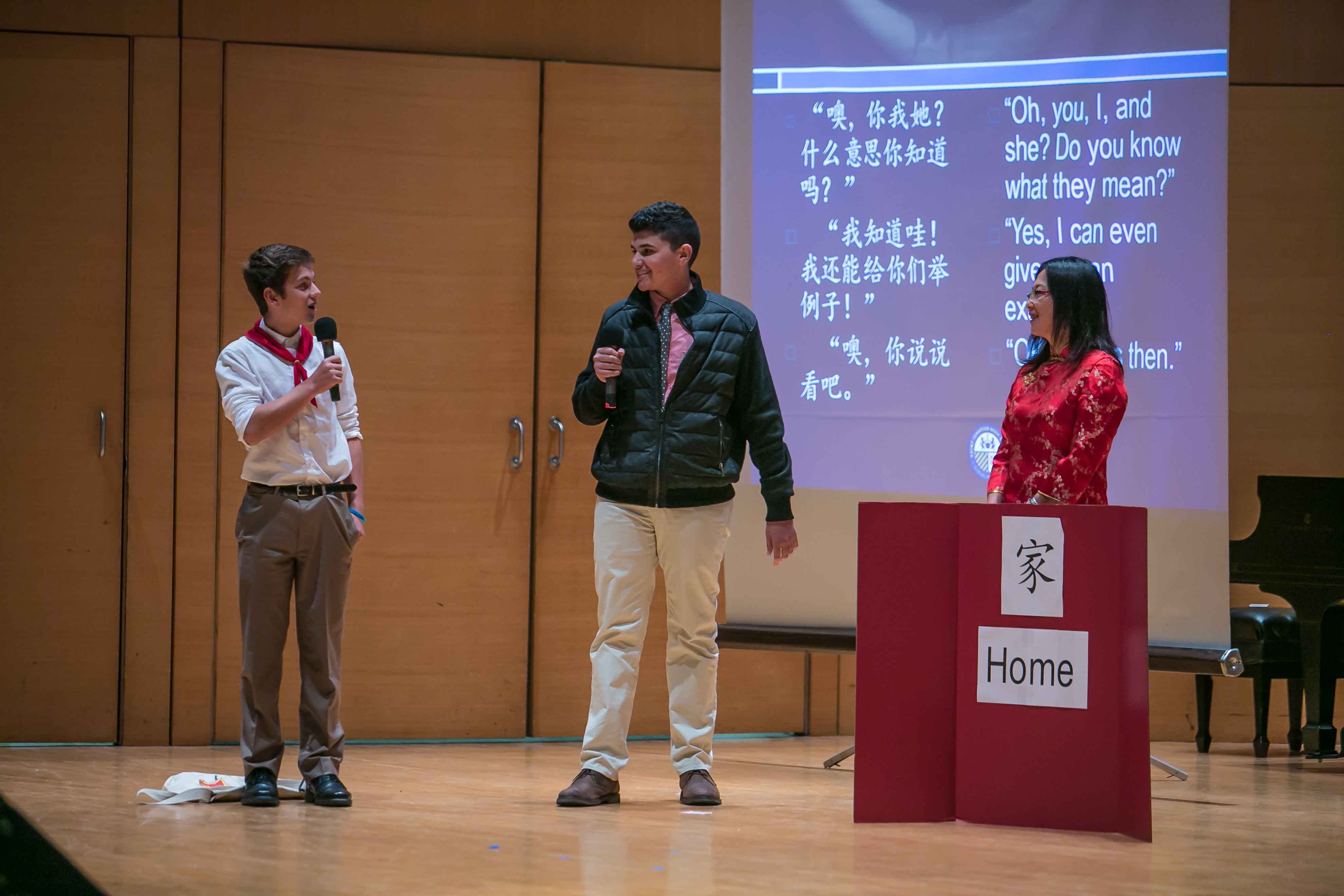 Students from St. Ignatius High School perform a skit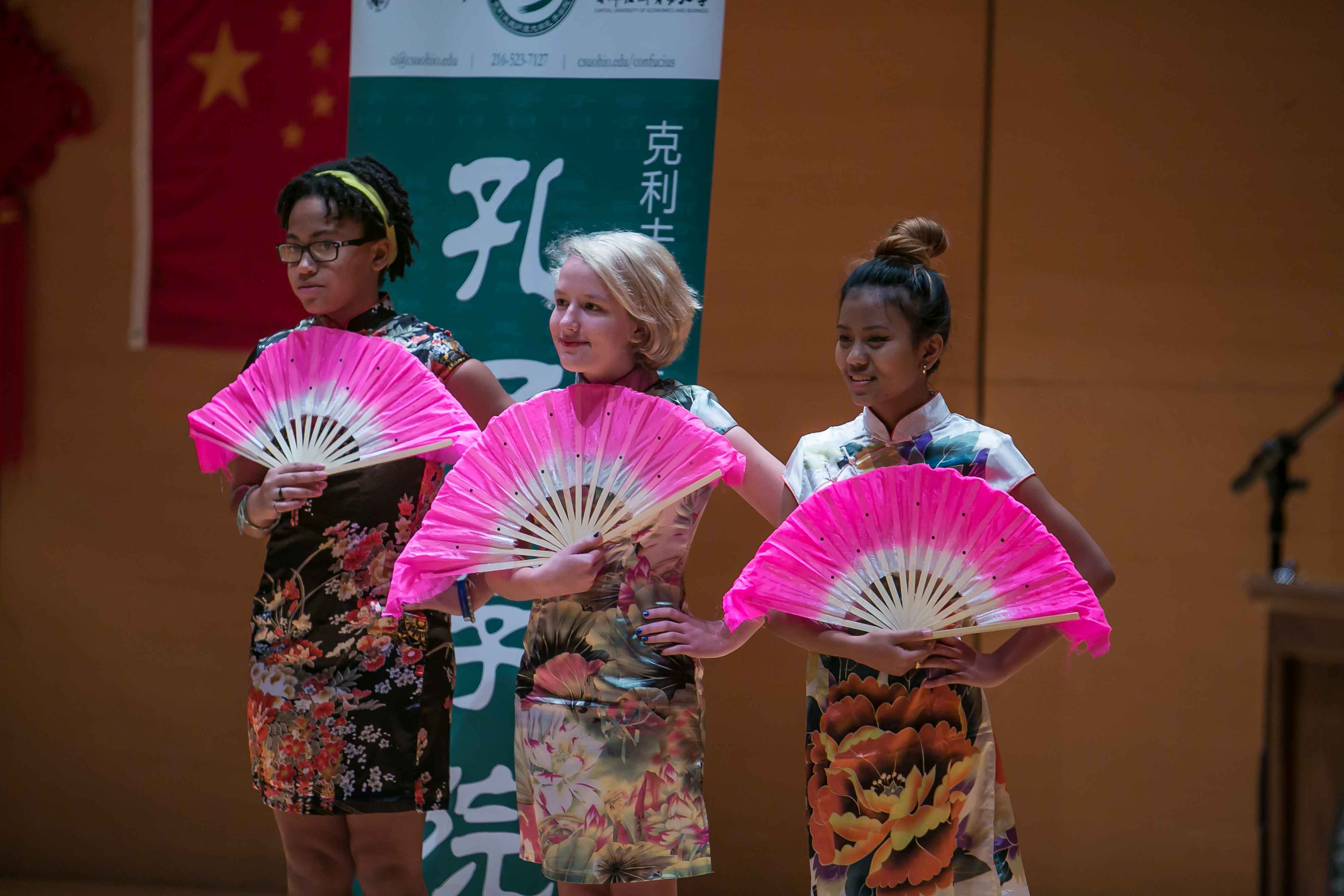 Students Model the Qipao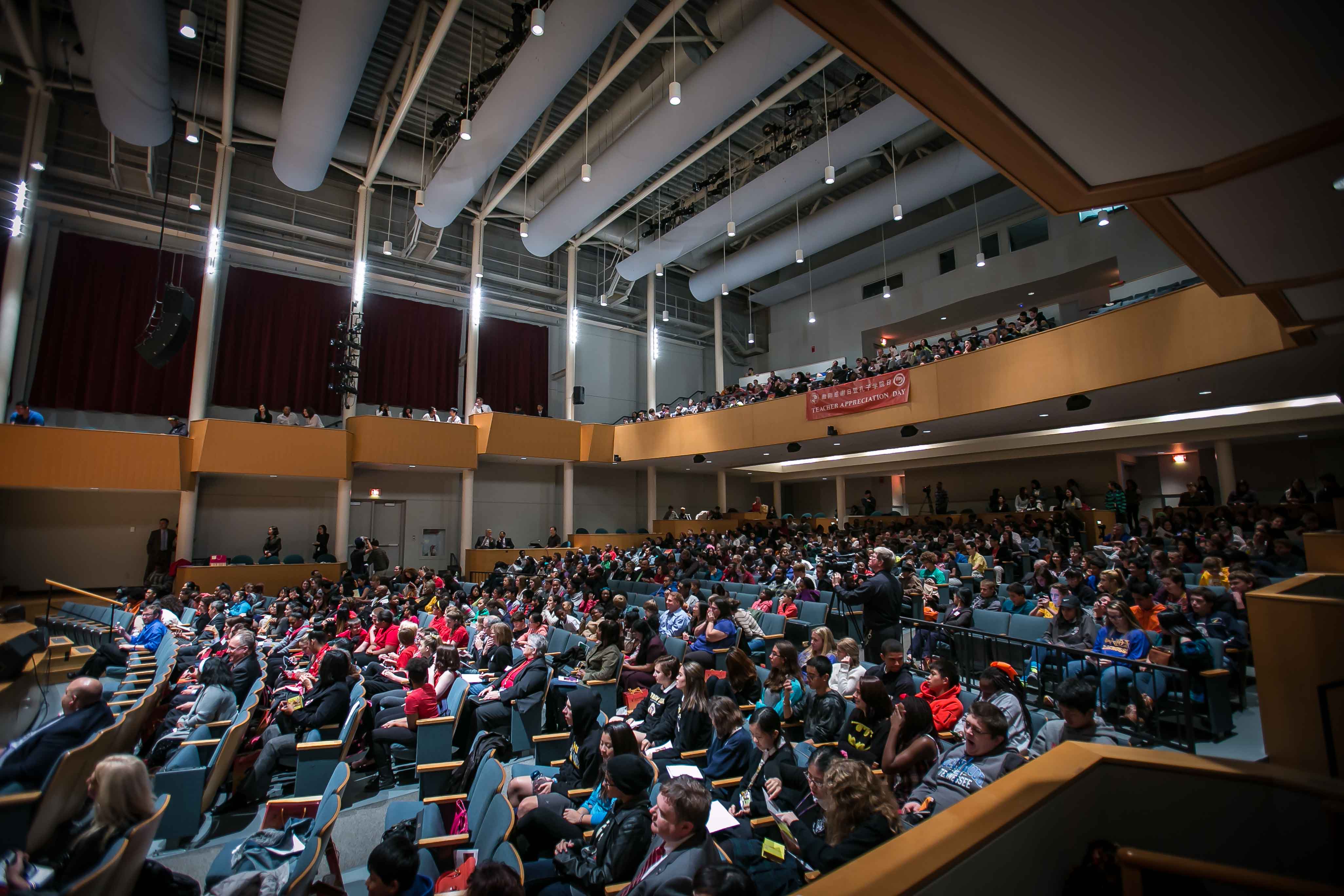 The Audience
Past Teacher Appreciation Day & Confucius' Birthday Celebrations
6th Annual Celebration (2013)
5th Annual Celebration (2012)
4th Annual Celebration (2011)
Contact Information
For information on future Teacher Appreciation Day & Confucius' Birthday Celebrations, please contact
Qiong Yan
at 
q.yan@csuohio.edu
or at (216) 523-7127.