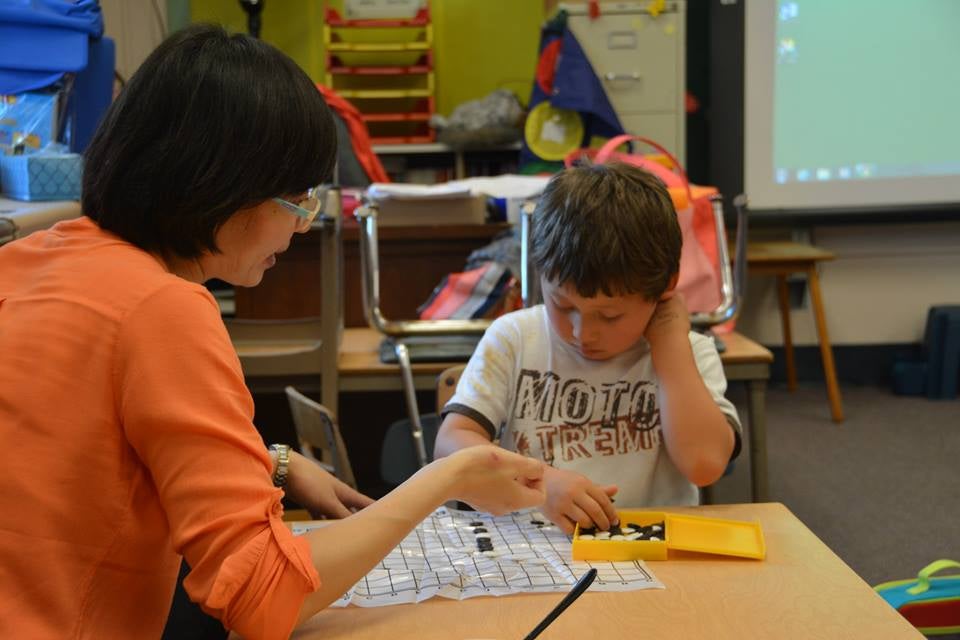 The Confucius Institute is proud to partner with local schools and community organizations to provide quality Chinese language education throughout the greater Cleveland area. Every classroom or language-learning program that is supported by the Confucius Institute receives valuable teaching materials and Chinese educators. The Confucius Institute offers classes at the K-12 and university level, as well as continuing education courses for adults. Through its educational outreach, the Confucius Institute strives to increase the understanding of Chinese language and culture in the Cleveland area.
K-12 Education
The Confucius Institute works with local school districts to provide Chinese teachers and teaching materials for Chinese language classes. The Confucius Institute also supports the establishment of Confucius Classrooms in primary and secondary schools. Confucius Classrooms adopt flexible teaching patterns and adapt to suit local conditions in order to better teach Chinese language and culture.
University Courses
The Confucius Institute provides Chinese language and culture courses for credit at Cleveland State University. It also works to respond to students' needs by collaborating with various departments on campus to develop more educational opportunities and programs, such as establishing a Chinese minor.
Continuing Education Courses
The Confucius Institute Chinese offers continuing education courses to members of the University and the local community. Courses are designed to effectively educate students at various levels of language ability, from complete beginners to fluent speakers. The Confucius Institute also offers courses that meet specific needs, such as Business Chinese, or Chinese Culture courses for the curious. Courses are held in locations throughout the greater Cleveland area, including the CSU campus, the Cleveland Public Library, and other areas.