CONFUCIUS INSTITUTE NEWS                                                                                                        
Join us this Sunday, September 28, for performances by the Shanxi University Student Performing Arts Troupe
Performing Arts students from Shanxi University will join us in Cleveland to celebrate China Day and share traditional and modern Chinese culture with Northeast Ohioans.  Students will perform Chinese dances, music, songs, and martial arts in a show that is great for people of all ages!
On Sunday, September 28, 2014, join us at the Cleveland Museum of Natural History (https://www.cmnh.org/) from 1:00-3:00 for the Art Troupe's first performance.  Tickets are free with museum admission.  Take this opportunity to visit the Traveling the Silk Road exhibit before it closes on October 5, 2014.  For more information, contact the Natural History at 216-231-4600 or the Confucius Institute at 216-523-7127.
Sunday evening, from 7:00-9:00, join us at Magnificat High School (http://www.magnificaths.org/) in Rocky River for the students' final performance in the Greater Cleveland area.  Tickets to this event are free and available at the door.  For more information, contact Magnificat High School at 440-331-1572 or the Confucius Institute at 216-523-7127.
We hope to see you there!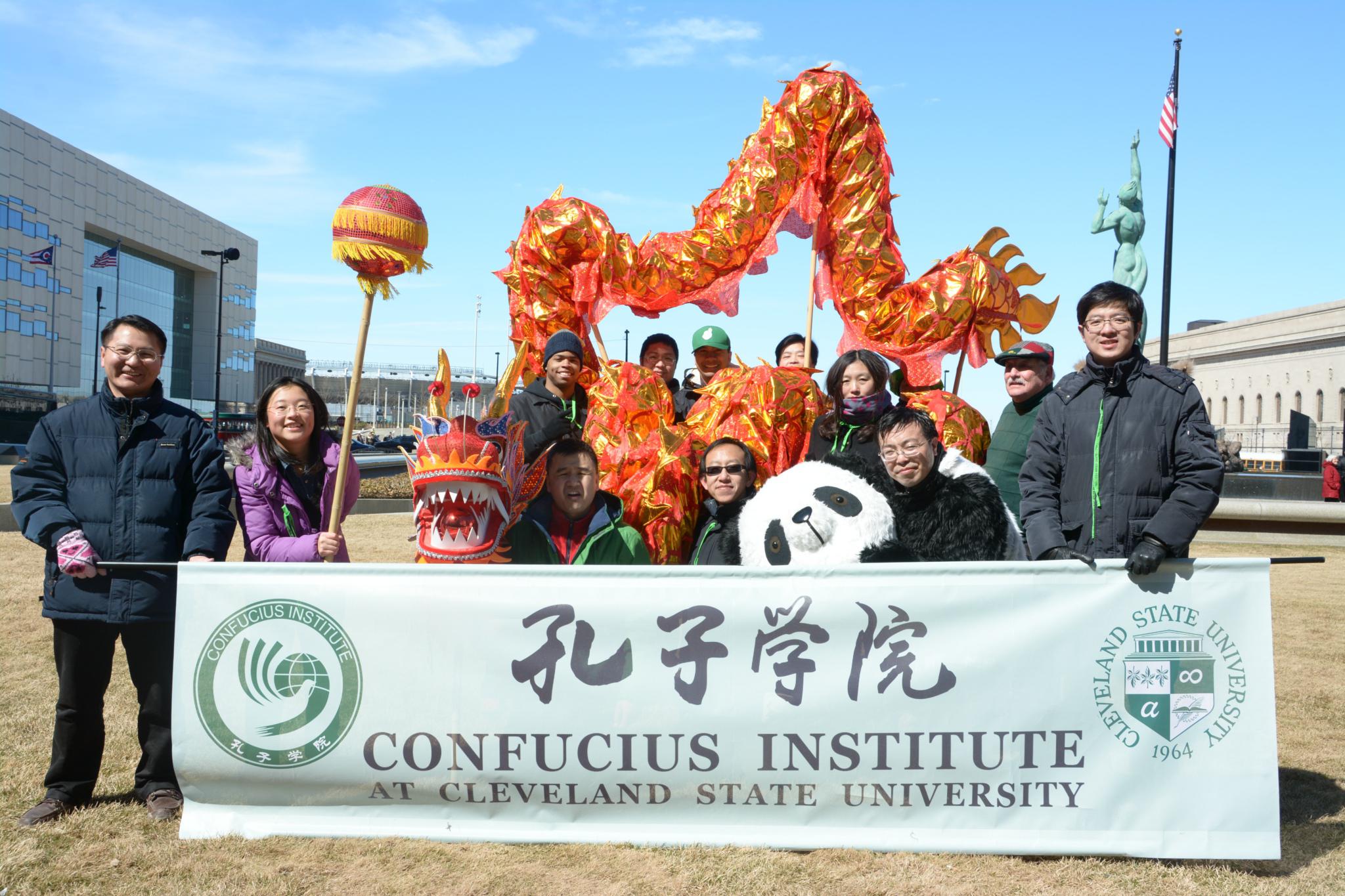 Saint Patrick's Day of Confucius Institute at Cleveland State University.
---
Quick Link
---