Be sure to mark your calendars for the Provost's Teaching Summit, which will occur in the coming year on Monday, April 23,2018, from 11:00 a.m. to 2:00 p.m. It will be held once again in the SC 311 Glasscock Ballroom. 
Provost Jianping Zhu is sponsoring this event, in order to provide a forum for celebrating, recognizing and sharing excellence in teaching across the university. Provost Zhu will also be presenting certificates of attendance to those faculty who have participated in CFE events this year. 
Please check back here for updates on this event, as registration will not begin until Spring semester of 2018. (It will be announced within our main page slideshow, as well.)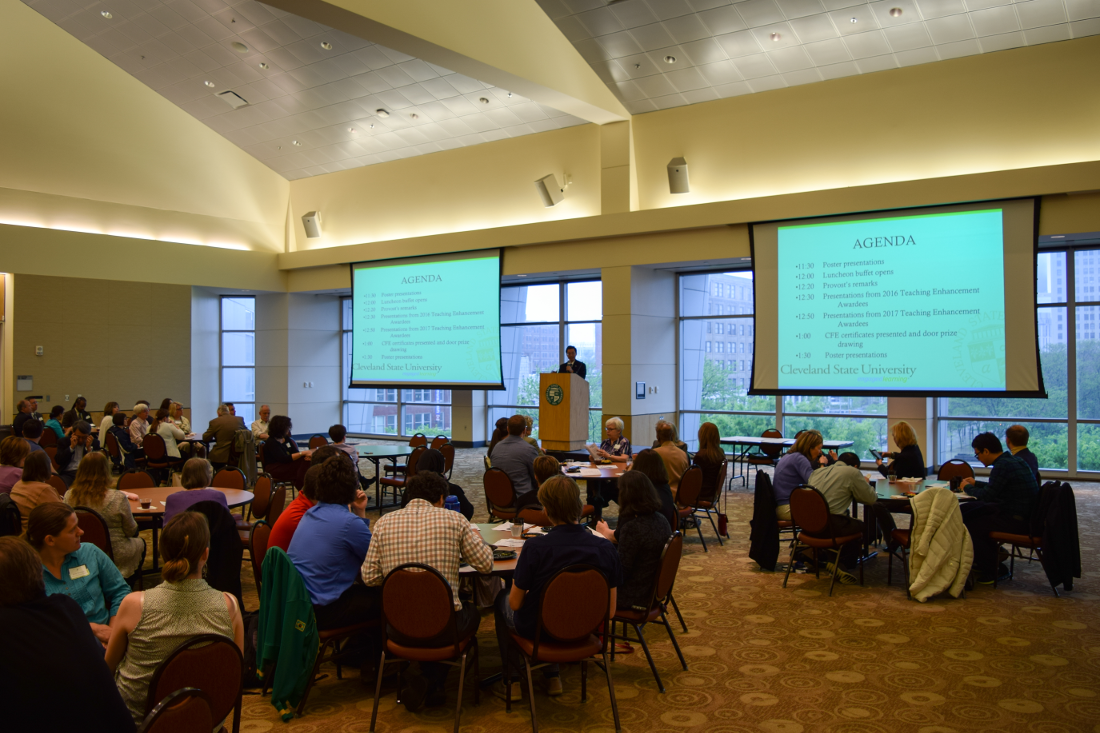 Dr. Jianping Zhu welcomed the audience at the Provost's Teaching Summit on May 1, 2017.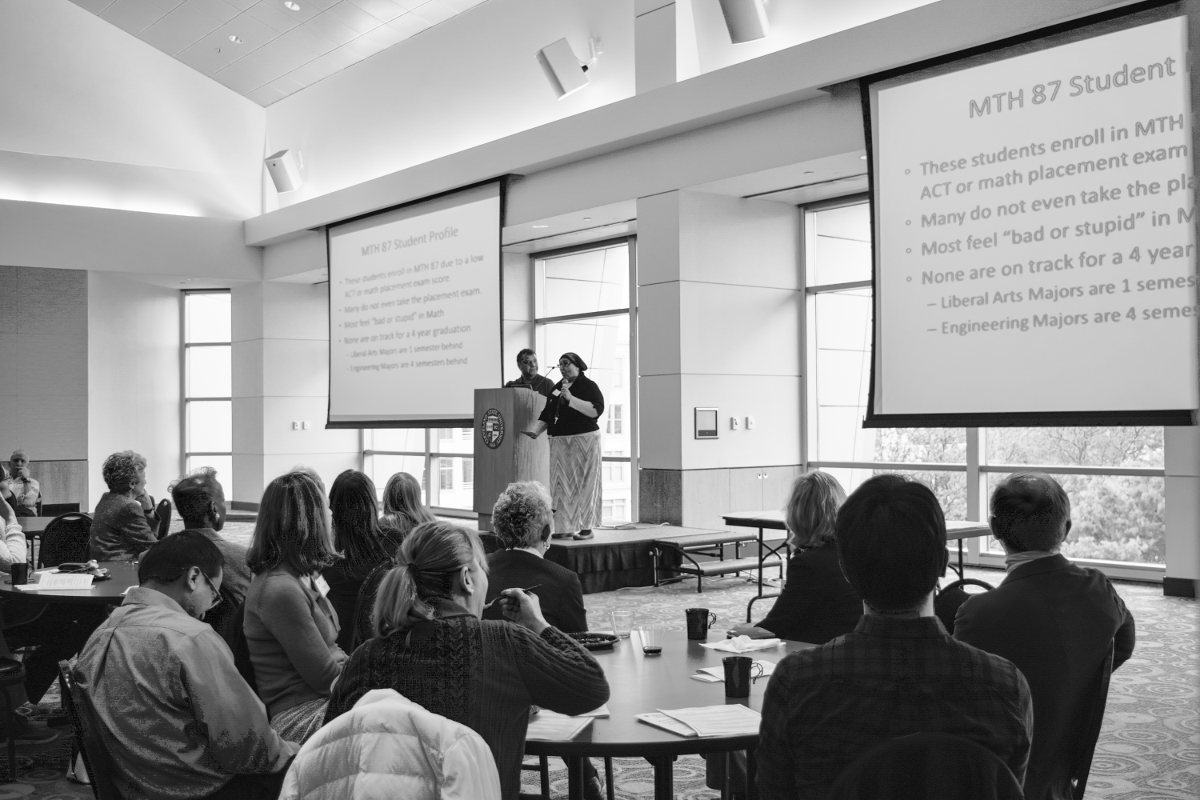 Dr. Sandra Chincholkar and Mohsen Manouchehri presented their project, titled "Pursue-Thru-Two: Math 87 & 116 in One Semester," at the Provost's Teaching Summit that was held on May 1, 2017.