Welcome to CSU CareerConnection (formerly Careerline) the career management system for CSU students, graduates, and employers.
CSU CareerConnection is a web-based system that provides career services tools to manage all aspects of career development and the recruitment process.
Students, graduates, and employers should click here to begin!
NOTE TO STUDENTS AND ALUMNI: you will need your CSU login and password to sign in. If you have forgotten your credentials please visit CampusNet to reset your password.
---
Cleveland State University is pleased to invite employers to attend the annual Fall Career Fair. The Career Fair is an excellent opportunity for employers to meet face-to-face with CSU students and alumni seeking full-time, part-time, internship and co-op positions. Whether you use career fairs as a preliminary recruitment activity or as your primary sourcing tool, you will likely find an excellent candidate to suit your needs. Register today via CSU CareerConnection!
Career Services is here to help you with all aspects of your career. From career exploration and decision-making to writing the perfect resume. Schedule an appointment today!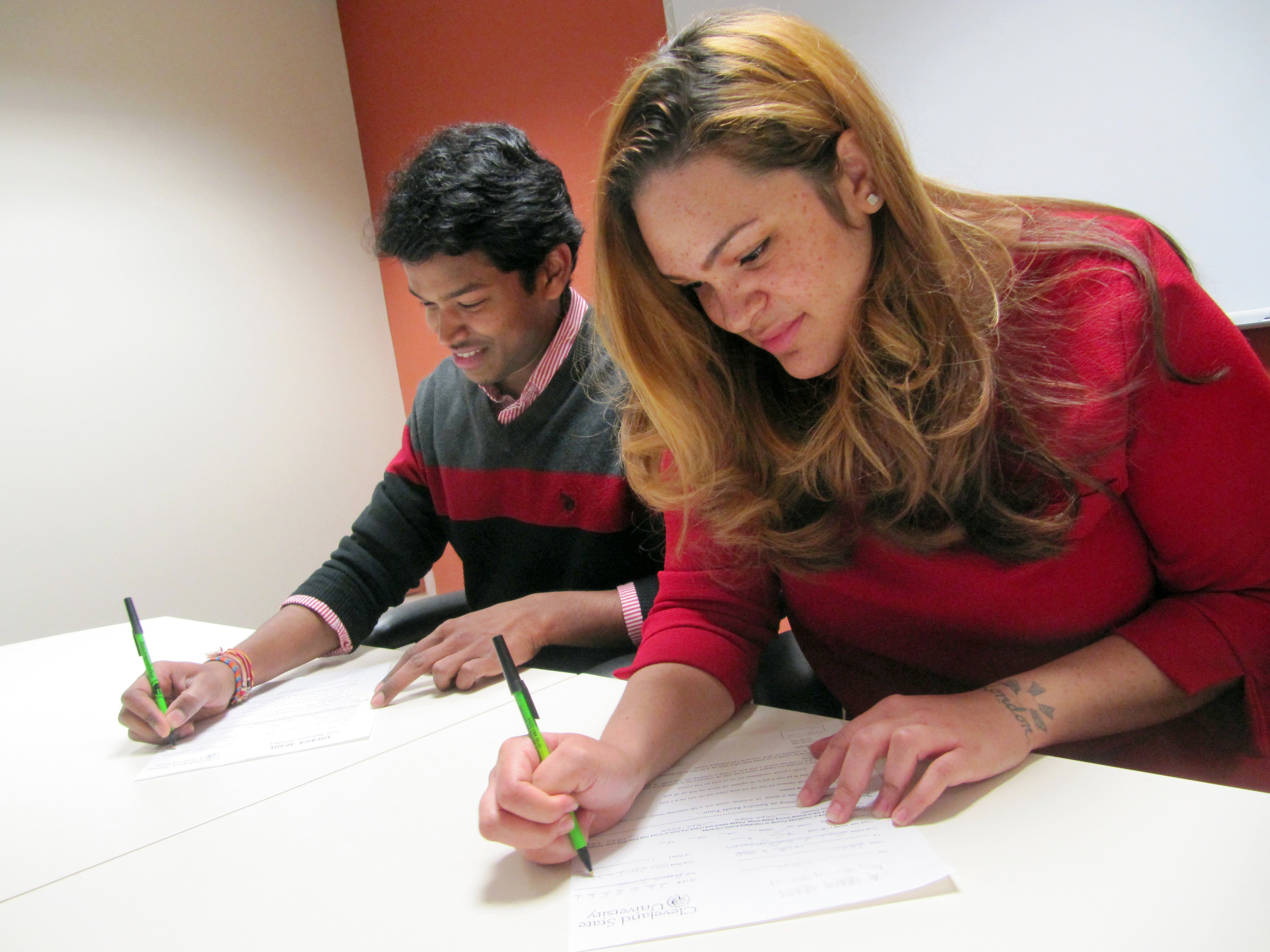 Office Hours:
Office hours: Monday – Friday (8:00 am – 5:00 pm)
Walk-in hours (15 min. resume critique) – Thursdays (2:00 - 4:30 pm)        
Please note, routinely our office will close from 12:30-1:30 p.m. for the lunch hour.
Appointments: (30 minute session)
To schedule an appointment in advance, call 216-687-2233 or visit our office located at Rhodes West 280.
Please be sure to leave yourself enough time to park and walk across campus. In order to accommodate all appointments, arrivals more than 10 minutes late will be kindly asked to reschedule.