Assistance
The CSU Partnership Staff can be reached at (440) 525-7471 or by email lcc@csuohio.edu. The voicemail and email are checked consistently throughout the week and messages will be returned promptly.
Location
The CSU/Lakeland Community College Partnership Office is located at: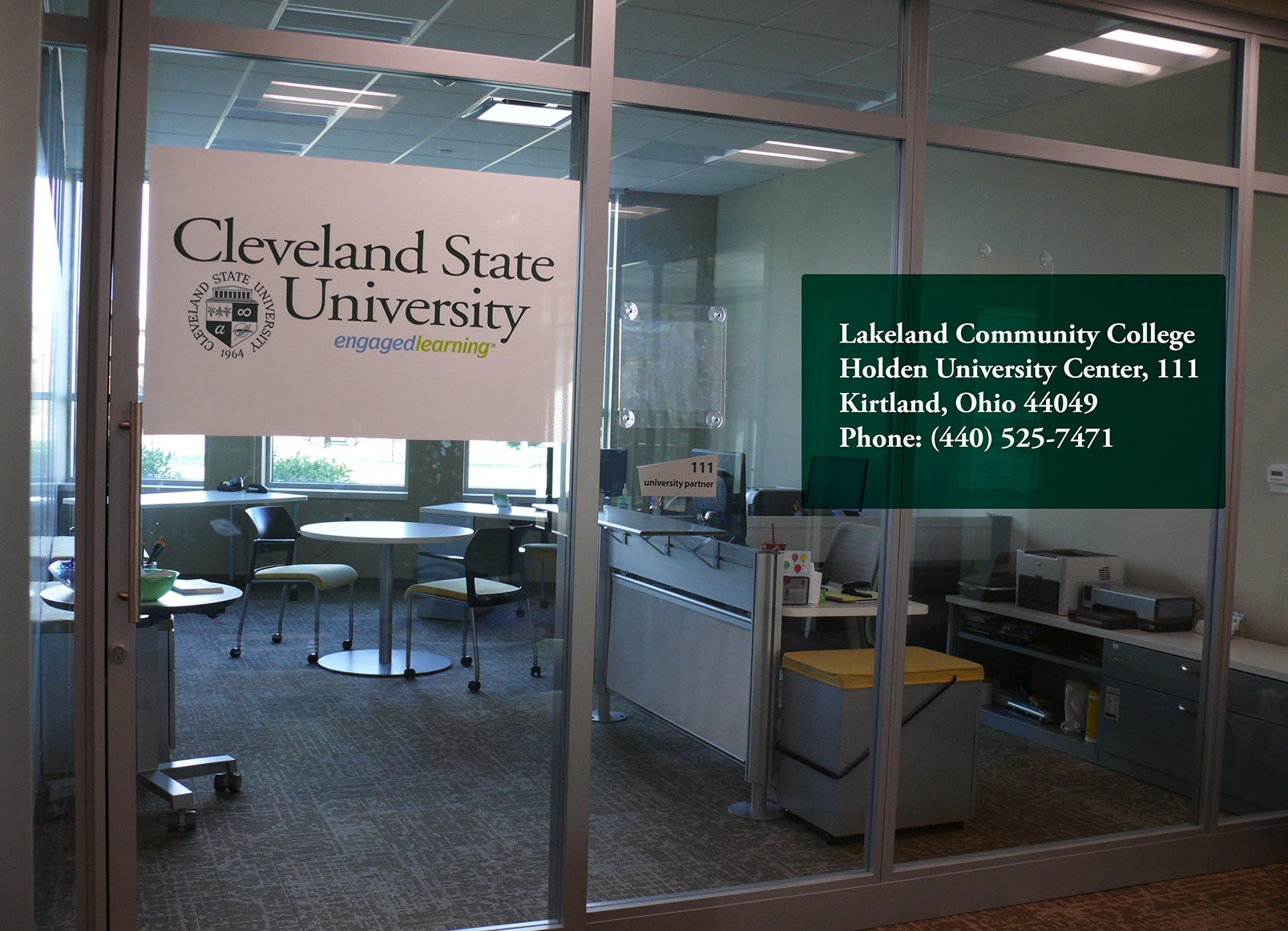 Directions
Directions to Lakeland Community College click here.
Lakeland Community College Campus Map.
 
---
Weather Closing Information for CSU & LCC
CSU partnership classes at the Holden University Center at Lakeland Community College will not be in held if LCC or CSU is closed. For closing information, please refer to:
Lakeland Community College
Website: www.lakelandcc.edu/closings
Lakeland Emergency Closing Hotline: (440) 525-7242
Cleveland State University
Website: www.csuohio.edu/alert
Phone: (440) 525-7471 (CSU Partnership Office) to hear closing information
ALSO:  Sign up for CSUalert and be sure to keep your contact information updated to receive emergency notifications!