Our region is rich in history, great food, diversity and cultural landmarks. Join us as we embark on a series of behind-the-scenes adventures to some of Cleveland's best-kept secrets! Have an idea for where we should visit next? Call us at 216.687.2078 or e-mail us at alumassoc@csuohio.edu. Get to know both Cleveland and your fellow CSU Vikings better. Adventures await with Passport Cleveland!

Summer Series 2015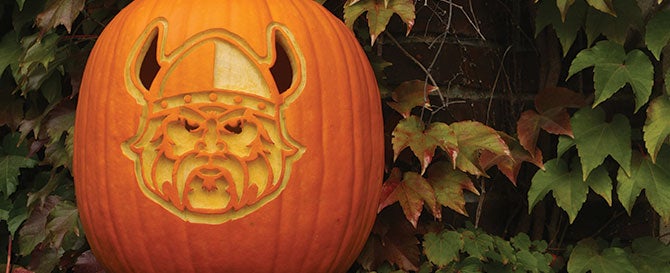 Cleveland Whiskey Tour 
Wednesday, May 27, 6:00 p.m. (SOLD OUT) 
Wednesday, July 29, 6:00 p.m. 

Whiskey so good, a U.S. President quaffed it. Join one of Cleveland's newest stars, Cleveland Whiskey, for a behind-the-scenes tour and comparison of traditional whiskey production with the disruptive and innovative technology used by Cleveland Whiskey. President Obama's recent visit inspired a whiskey we will try as well as a few samples of bourbon before we go.
1768 E. 25th Street Cleveland, Ohio 44115
Cost: CSU alumni, staff or students $5; General admission $7 

Deadline to Register
Thursday, October 23
Register at discovermycleveland@gmail.com
Questions? Call 216.369.9399

Join us for the second-annual Ghosts and Graveyards Walking Tour!

Cleveland is full of eerie places and ghost stories. Join us, if you dare, on this special howling haunted walking tour of Cleveland's creepiest haunts, and learn of the city's ghostly, grisly and ghastly past.

Be prepared to learn about Civil War ghosts, walk through a cemetery (download the flashlight app, to avoid tripping over a tombstone), and hear all about the infamous Torso Murders.

The tour begins and ends at Cleveland State University. Wear comfortable walking shoes.


WINTER WONDERLAND
Wednesday, December 3
5:45 – 9:15 pm

Guests under age 12 - $39
Cost for CSU alumni, staff or students - $46
General Admission cost per person - $49
Tour begins and ends at the CSU Student Center

Deadline to Register
Thursday November 20
Register at discovermycleveland@gmail.com
Questions? Call 216.369.9399

Kick off the Holiday Season with a tour of over 600 nativity scenes displayed at the Historic Kirtland Visitors' Center. Ranging in size from less than an inch to over eight feet tall, created from wood, glass, ceramic, paper and other media, the décor varies from primitive to exquisite. Representing more than 30 countries, the crèches depict how cultures around the world celebrate Christmas.

To illuminate your Holiday Season even further, we will visit the Cleveland Botanical Gardens' "Glow." Excite all your senses, from the enticing scents of evergreens and gingerbread in the air, to the visions of twinkling lights and decorated trees. Sip hot chocolate and be serenaded by live seasonal music while browsing through the holiday displays. End your visit by hanging your hopes and dreams for the new year on the Wishing Tree, near others placed by Glow guests from near and far.

Our Cleveland State University connection will join us at the Botanical Gardens: Chris Ronayne, a Distinguished Alumni Award recipient and President of University Circle Inc.

The tour is on a deluxe motorcoach, and begins and ends at Cleveland State University.