Brian's Corner: I'm 50!
50 ways we're like no other
An A for all that you do
The Lesson in Potholes
By Brian Breittholz, Executive Director, CSU Alumni Association


---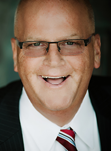 As far back as I can remember, I've always had a knack for looking ahead.  While other kids were playing games during elementary school recess, I was thinking about being an adult and my career aspirations. So often I forgot to be in the moment, as I was caught up envisioning the future.
I noticed that I maintain this tendency when driving my car.  While other drivers seem to be looking at the car directly in front of them, my eyes tend to be ½ a mile ahead, watching the traffic patterns and adjusting accordingly.
Recently I learned one of the shortcomings of always looking ahead while driving—Potholes. Cleveland streets are littered with them. I've never experienced anything quite like it. One day a road may be smooth sailing, while the next day you'd swear you visited an area under missile attack with craters the size of a Yugo. I'm not exaggerating!
My tendency to look out on the horizon has been challenged these past few cold months by the need to look 10 feet ahead and dodge these potholes without colliding into other vehicles on my right or left.  Thanks to the streets of Cleveland, defensive driving takes on a whole new meaning.
In working with our alumni board in strategic planning initiatives, I am conscious that we must not only plan for the future, but we must remain focused as well on what's directly in front of us. The importance of connection and being present is essential in our everyday operations.
This past month I have had the privilege of meeting out -of -town alumni in Florida and Arizona (where, I might add, they don't have potholes). Each of these experiences has been insightful and rewarding.
With each experience we're able to be in the moment with our alumni, and to renew kinship and appreciation for the great education CSU affords.
We will continue our planning for the association's future, but rest assured, we will remain committed to being in the moment with you today and tomorrow.
- BACK TO TOP -
Young, Dynamic, Nationally Ranked:
50 ways we're like no other
---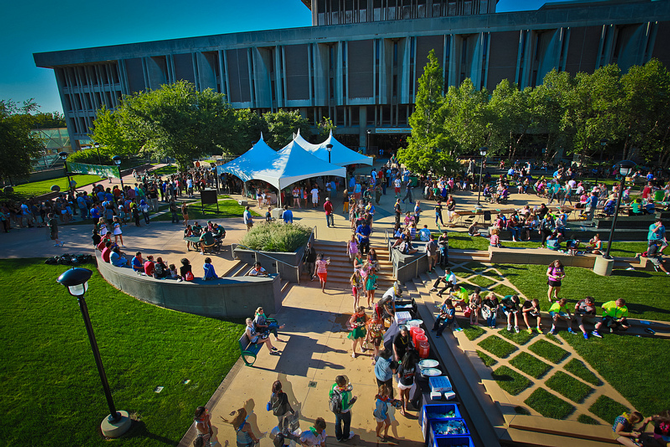 Ranked among America's top 250 universities by U.S. News & World Report
A fall semester 2013 enrollment of nearly 18,000, including the largest freshman class in CSU history — 1,800 students
120,000 graduates, 80 percent of whom live in the region and make a major impact on the economy
Average freshman ACT test scores that exceed the national average of 20.9
Ranked among the top 20 percent of universities in the United States for research and development by the National Science Foundation
A vibrant campus, generating new life in the city with an exciting Student Center, residence halls, luxury apartments and much more
An Arts Campus amid the nation's second largest performing-arts center, where students hone skills through an unparalleled partnership with PlayhouseSquare and Cleveland Play House
3,000+ local co-op and internship opportunities, more than any other public university in Ohio
In 2015, a trailblazing health sciences building for creative and high-tech learning that will respond to the rapidly changing needs of health care
A unique partnership with Northeast Ohio Medical University (NEOMED) that will send primary-care physicians into underserved urban communities
Home to the second highest number of faculty Fulbright scholars in the United States
Watch upcoming issues of Viking Pride for more cool facts!
- BACK TO TOP -
An A for all that you do
---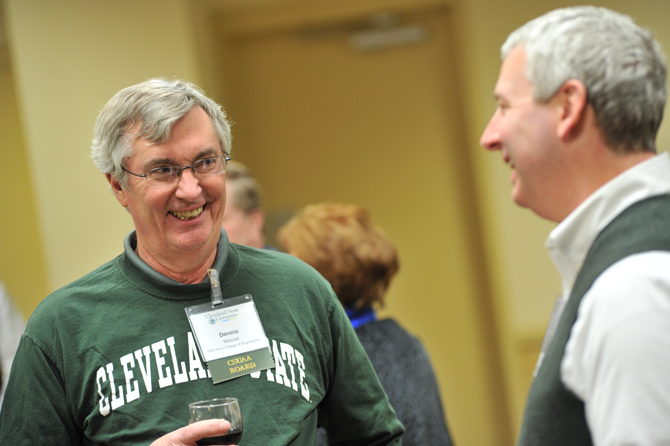 To show our deep appreciation for the many alumni and friends who provide counsel and expertise on College committees, CSU hosted a Volunteer Recognition Night complete with a banquet and basketball game. Judging from this Volunteer Service Report Card, your efforts score top marks!
More than 340 volunteers in 2013
More than 6,500 hours donated
Nearly 10,000 years of experience
Nearly 30 years of experience per person on average
More than 150 career fields
Almost 75% are CSU grads
Thank You! Visit our photo gallery.
- BACK TO TOP -