Brian's Corner: I'm 50!
The Road to a Championship
The Chocolate Diaries
Update your information for 50th anniversary directory
On my way
Seeing Double
By Brian Breittholz, Executive Director, CSU Alumni Association


---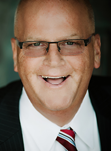 When I was appointed your alumni director, one of my first orders of business was to go shopping.  After nearly 20 years at Miami University, I mastered the art of wearing red at all times of the year. Now, it was time to get some green on. In the past eight months, I've acquired green ties, socks, shirts…you name it. My wardrobe is now so green that Kermit would even be green with envy. 
I enjoy wearing my green CSU gear around town. I constantly run into folks around Cleveland who are current students or proud graduates. And everyone has a story, or two, to tell.
The other evening, I was seated at a restaurant booth by the hostess. After handing me the menu, her eye caught sight of the CSU seal on my sweater. I could tell the instant that connection was made as her face lit up with pride.
She explained to me that she was a current student at CSU. She was a double major in areas that I could barely spell, much less fully understand.  Her academic aspirations in the medical field were more than impressive, and her achievements were already remarkable.   
After explaining her double major to me, she informed me that she was also working two jobs to make the ends meet and pay her tuition bills at CSU. She wasn't complaining; she was just sharing a fact of life.  As we chatted, she also informed me that she was a single mother of two boys. She went on to tell quick stories that clearly demonstrated how proud she is of her boys.
At any other school, she would be an anomaly. Minority student, double major, two jobs, two kids, single mother. But in my short tenure at CSU, I've run into so many other bright students and alumni who have embraced so many of life's challenges to gain a solid education from Cleveland State.  Their names may be different, and the specifics may vary.  What so many have in common, however, is their strength and determination.  Their commitment to learn and achieve.  Their ability to balance demanding loads and their spirit to soar.
I have yet to run into a student who is bored or hear a story from an alumus about the ease of their experience due to their privileged upbringing. I've met a lot of strong people here at CSU. A lot of proud students and proud alumni.  The experiences of our students and alumni are awe inspiring. And I'm so proud to represent all 120,000 as CSU's alumni director.
Let's all continue to wear and embrace our Green with pride.
Brian
- BACK TO TOP -
The Chocolate Diaries
With Joshua and Amanda Montague
---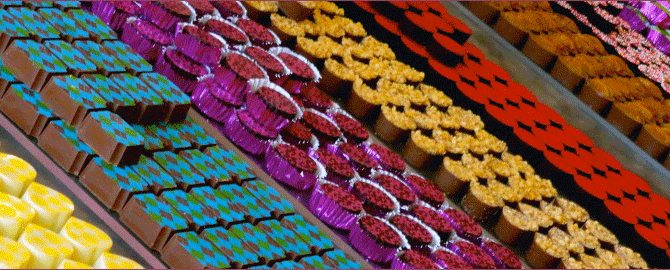 Joshua and his son, Gibson
What's the most unexpected or surprising ingredient(s) to customers?
People are most surprised by the use of whole grain mustard in our "Bar Snack" Truffle (whole grain mustard + salted caramel + milk stout + beer nuts + milk chocolate), but it doesn't stop them from trying it! Tangy, sweet and creamy. It's a big hit.
Biggest seller?
Our Terrapin Slider Bar (a giant bar of milk chocolate with veins of salted caramel running through it, topped with buttered pecans) and our "Cheers" Truffle (blackberry powder + rose´ champagne + milk & dark chocolate)
How do you come up with flavors?
It's how our minds are trained to work. Some people think in numbers or code, others in words or theories. We think in terms of flavor combinations. It's based on what's worked for us in the past, new ideas, experimentation, etc.
What's the next one?
We're meddling with pumpernickel & caraway...and hot sauce & sesame...pickled ginger & pink peppercorns...there's always an idea floating around!
What flavor combo will save the world?
The simplest one. The one that will bring us all together. Salt + Chocolate. World saved.
Joshua, what do you remember fondly about CSU?
All four years I was able to work full time as a chef and go to class during the day. It was busy, but the resources at CSU made it feasible. The proximity and ease of travel was a fond memory for a commuter student. 
Toughest class? Favorite prof?
Organizational Behavior,  MLR 321. Harder than Economics!
Dr. Ron Reminick. I had him for African American Anthropology and Adulthood and Aging.
Joshua, you earned a degree in Management & Labor. How the heck did you turn into a chocolatier?
I was already a chef. I have a degree in culinary arts from the Culinary Institute of America in Hyde Park, NY. I graduated in 1997 and had been working in kitchens since 1990. I chose Management and Labor Relations as my major because it offered the most course work on running a business and being an entrepreneur. At culinary school you learn the theories and techniques of the culinary world, but not how to run a business. My BBA from CSU gave me the necessary education to be successful.
Can we book tastings?
All of our tastings are held during open hours at the shop (Noon - 7:30 p.m., Tuesday-Saturday) and are on a first come, first served basis. No reservations are needed, just stop in and indulge a little.
Need any interns?
We get this question a lot. Unfortunately for those who would like to bathe in chocolate on a daily basis, no. 
How much fun is it to own a chocolate company?!
We're surrounded by chocolate, wine & beer on a daily basis...and we get to share it with folks like you, see your reactions, how happy a little piece of chocolate can make you...it really is one of the best jobs in the world. Hooray for CHOCOLATE!
Visit Lilly's, Joshua and Amanda at www.lillytremont.com.
- BACK TO TOP -
The Road to a Championship Goes Through Cleveland State this Week!
---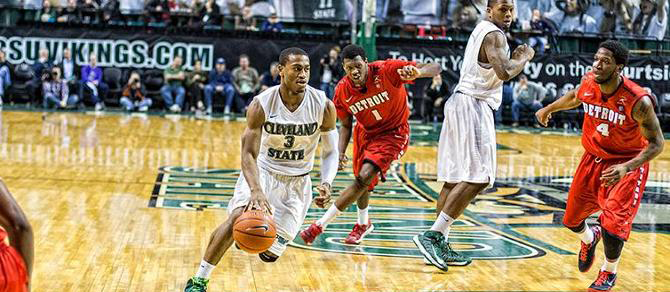 Support your Horizon-League-contending Vikings and catch the thrill of DI Basketball with exciting matchups at the Wolstein Center.
Thursday, February 13
Come out Thursday for weeknight fun!

5:30 p.m. - Women (11-11, 6-3 HL) vs. Valparaiso

7:30 p.m. - Men (17-9, 8-3 HL) vs. UIC
Saturday, February 15
Come back Saturday for more!

1:00 p.m. - Women vs. Detroit

4:00 p.m. - Men vs. league-leading Green Bay (19-5, 9-2 HL) in a showdown for first place!
For tickets, call 216.687.4848 or visit csuvikings.com.
- BACK TO TOP -
Update your info for the 50th Anniversary Alumni directory
---
CSU turns 50 in 2014, and as we prepare for this once-in-a-lifetime milestone, we want to make sure we stay connected to you and your fellow graduates! So, we are asking all CSU Alumni to contact us to update their alumni information.
Verifying your information is critical to compiling your upcoming 50th Anniversary alumni directory. We'll also be able to provide valuable career assistance, networking opportunities, campus news updates, the chance to mentor students, and invitations to fun and exciting events. Current data on our alumni as a whole helps CSU seek government grants to aid students and determine our rank in national evaluations. In short, your verification is crucial to the success of our students, fellow graduates and CSU!
Please give Publishing Concepts (PCI) a call so that we may verify your information. PCI is a trusted partner of the CSU Alumni Association. Please call 1.866.277.1993 (toll-free) to verify the accuracy of the data currently listed on file. You will also have the opportunity to purchase a directory with a portion of each sale benefitting the Cleveland State University Alumni Association.
- BACK TO TOP -
On my way
---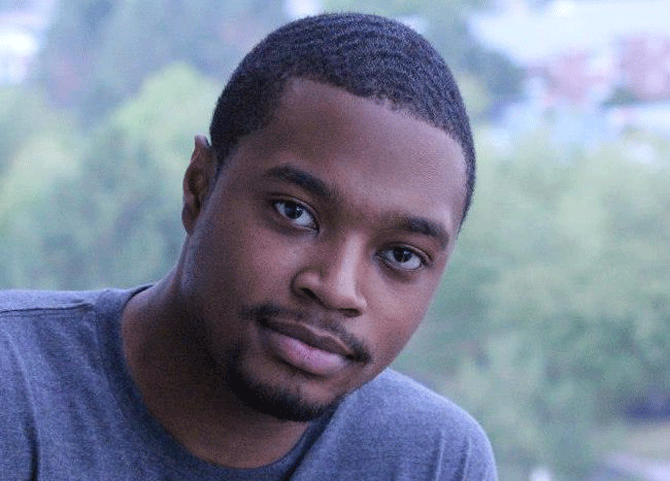 Class:
Senior
Major: Digital Media
Why did you pick your major?
I've always been obsessed with film and media, especially documentaries. But it wasn't until I was in Nursing school at CSU that I realized how drawn I was to the stories and backgrounds of my patients and their families. So I ultimately made the decision to change my career path to one that would feed upon this passion of story telling. There are billions of people in this world with trillions of stories and I want to tell as many as possible in my lifetime.
Favorite classes:
All John Ban production courses and any film class with Dr. Kim Neuendorf
Career goals:
Five years from now I would like to be working as a full-time videographer for a production studio and part-time as a freelance photographer/videographer. Twenty years from now I hope to run my own production house specializing in corporate video and documentaries.
How I'll get there:
Currently I work as an audio/video production assistant for the Center for Instructional Technology on the CSU campus. In this position, along with my major studies, I have gained valuable skills and hands-on experience that will give me a competitive edge after graduation and beyond. I have also made priceless friendships with community leaders, fellow CSU employees, and fellow students with similar interests that I hope to work with in the future.
When not studying or sleeping, I'm:
Working on freelance video/photo work, reading, or watching documentaries/tv shows.
I send about 10-20 texts a day
My friends and I like to:
Travel around Cleveland taking photos/video, go to the movies, record music, and go to concerts.
Hobbies, interests:
Freelance photography/video work, watching documentaries, writing, and politics.
Favorite hangouts:
Downtown Cleveland, Coventry, and Ohio City
What I like most about CSU:
There is always someone willing to lend a helpful hand. Without the guidance of my professors and fellow students I would not be where I am today, academically or professionally.
People don't usually know that I.....:
Before I decided to go into digital media I seriously considered being an anthropologist.
- BACK TO TOP -