Brian's Corner: On burritos and feedback
B-Ball is Back
Up close with the Vikes: Player Profiles
Clean Water Warrior
Thanks Teach!
Take our Ghosts & Graveyards Walking Tour
WANTED: six insightful words for college students
Historically Speaking

On burritos and feedback
By Brian Breittholz, Executive Director, CSU Alumni Association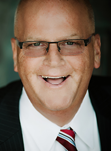 ---
It seems wherever you go, you're asked for your feedback about a product, service or experience. From an organization whose event you attended, to a restaurant, or even reporting someone's driving on the highway -- if you're like me, you can't help but wonder how much of this feedback is actually reviewed. Do they really want it or do they just want my email address and identity?
When possible, I try to provide the feedback—when I'm satisfied as well as when I'm a little peeved. I love one of the national burrito chains—they seem to be everywhere. I find their "products" to be delicious, and their commitment to fresh ingredients and cruel-free treatment of the animals they source to be inspiring. I tend to imagine my neighbors growing the vegetables in their backyards while the free range chickens enjoy spa treatments while roaming free at Club Med. But as much as I love to their food, I'm often frustrated with their long lines.
I've complained about the long line to both the management at the restaurants along with completing the comment cards. On occasion, I've even received a certificate for a free burrito. The problem is that I'd have to stand in the long line again. So, frustrated with the service, I find myself frequenting this restaurant less and less.
A free burrito is a nice gesture. But the slow-moving lines haven't been addressed. Is the feedback I provided considered? Am I a valued customer or just a number?
We want your feedback. Seriously! We're trying new programs as an Association to better serve you, our diverse alumni. We want to hear from you. What you like about the alumni association/what you don't like. Your suggestions for initiatives we should undertake. Your thoughts on our communication platforms and how to better reach you. In each issue of Viking Pride, we'll ask for your input. Please share.
We won't promise a free burrito. And as much as Club Med sounds enticing, I'd rather take that trip myself than give it up to chickens. We're interested in your feedback. And we're interested in learning more about your experiences and your aspirations for Cleveland State. Don't be a stranger. Share away.
We're listening. Submit feedback here.
- BACK TO TOP -

B-Ball is back! Muster up and join the mission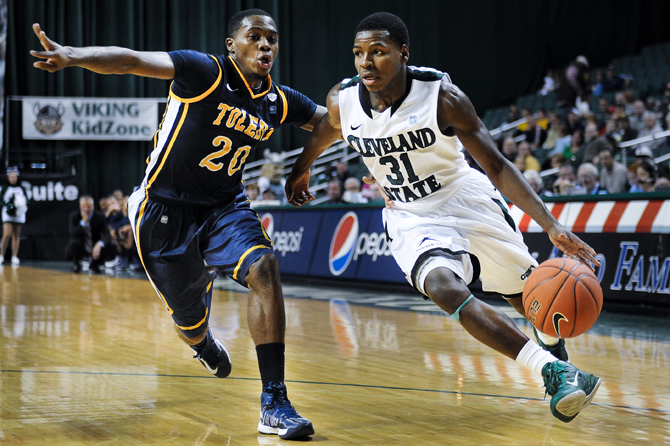 ---
Men's Basketball Home Opener against IONA
Saturday, November 9
2:00 p.m.
Tickets just $7 - $1 from each ticket benefits CSU's Viking Veterans Scholarship Fund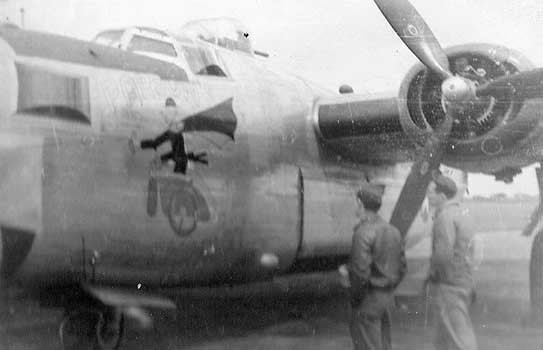 In honor of Veterans Day, join the Vikings at this homage to all veterans, especially our own 650 student vets. They'll be joined by a very special guest: Robert Bluford, who trained at CSU (then Fenn College) in 1943 as part of the 53rd College Training Detachment during World War II.
Mr. Bluford few 18 bomber missions over Europe, serving with the 784th Bombardment Squadron, 466th Bomb Group in the aircraft he called "Parson's Chariot" in honor of his studies for the ministry he began just before Pearl Harbor. (see photo)
Now 94 years old, Mr. Bluford has never forgotten the wonderful support he received from the people of Cleveland and CSU. He is coming back from his home in Virginia to personally thank CSU and Cleveland for making him and all veterans feel so welcome. Join us for a memorable game as we roll out the red carpet in a rousing tribute to our vets!
- BACK TO TOP -
Up close with the Vikes: Player Profiles
---

Dancing with the Douglas
Sebastian Douglas

Position: Forward and Guard

Major: Sports Marketing / Communications

Hometown: Houston, TX

He's a dancing machine - hip hop, salsa, tango and more!
Oldest of 8 brothers and sisters

Who inspires him: my pastor. When you need a new starting point, or when you get stuck in life, he helps.

Fave spot on campus: Viking Marketplace, for the unlimited food, especially bacon burgers

Sebastian's high school team was 5th in the nation when CSU came calling.

---

Well Rounded, Oui
Ludovic Ndaye

Position: Forward

Major: Pre-Physical Therapy

Hometown: Montreal, Canada
                   
Hobbies: I'm a movie freak.

Ludovic speaks French, learned English six years ago and speaks two African languages. He also loves Japanese food and croissants. He has traveled to Italy, Germany and Paris as part of the b-ball Team Canada.




---

My Favorite Things
Kiersten Green

Position: Guard

Major: Sports Management

Hometown: Lancaster, PA

Fave class: Accounting

Fave food: Chipotle burrito bowl

Fave place on campus: Bar Uno

Fave famous person: Michael Jordan

Fave quote: "I've failed over and over and over again in my life. And that is why I succeed."  - Michael Jordan

Fave quote 2: "Don't quit. Suffer now and live the rest of your life as a champion." – Muhammad Ali




---

Game Day Do's and Don'ts
Cori Coleman

Major:  Sports Management
 
Hometown:  Springfield Gardens, NY

Position:  Guard

Day of game: No naps

Day of and before game: No fast food

Has to put her right foot game sock on first

A big DO for Cori is her love of food  – fave food is empanadas, fave restaurant is BBQ's for the sticky wings and fave place to eat on campus is Quiznos for the prime rib peppercorn sandwich.




---


Long on Song
Devon Long

Major: Communications

Hometown: Detroit, MI

Position: Forward

A powerful dunker, CSU was there when Devon made his first dunk at 16. He chose CSU over VCU, West Virginia, University of Detroit, Texas Southern and Central Michigan. 

Devon loves hip hop music and uses the software program "Protocol" to create his own compositions on his computer.
For more info on our men's and women's teams, visit csuvikings.com.
- BACK TO TOP -

Clean Water Warrior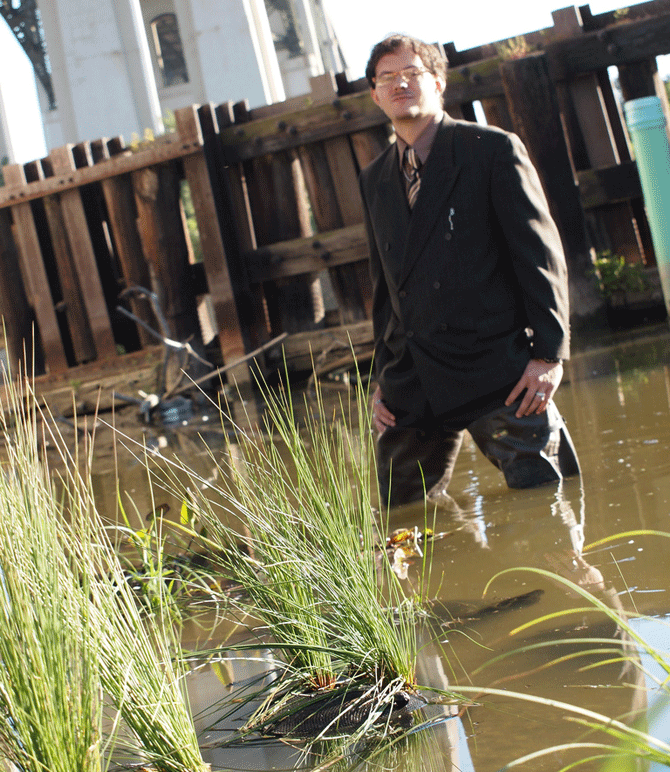 ---
Meet Peter Bode, Class of 2012
Major: Environmental Science, College of Sciences and Health Professions
New job: Watershed Coordinator, Cuyahoga River Community Planning Organization
The Cuyahoga River. Once a burning, infamous symbol of neglect and pollution, the "crooked river" is now a national symbol of rebirth. Today, an exciting array of new programs is restoring much of the river's industrial channel to more natural, wildlife-friendly habitat. Who knew? Viking Pride caught up with CSU grad Peter Bode, himself a symbol of the new generation of clean water warriors, and asked him about his new job.
Hello Peter! So, what does a watershed coordinator do? 
My duties range from managing bioengineering projects to helping watershed groups write their Balanced Growth Plans and Watershed Action Plans. I manage our ReLeaf program which reforests urban areas with a focus on waterways and stream health. I'm also in charge of raising funds through grant writing, GIS analysis, and serving as a consultant for any questions. I get to work through the economic impacts of environmental improvements while tying in the social aspect.
Tell us 3 things you love about your job.
(1) Using all the skills I developed before CSU as well as everything I learned at CSU. (2) Being an integral part of the re-naturalization of the Cuyahoga River. (3) The respect that came with joining  such an important group as the CRCPO.
---
Did you know?
The Cuyahoga has recovered so much that the EPA designated it an American Heritage River.
---
What are some recent projects and future plans to protect/restore the river?
Besides the ReLeaf Program, I'm working on the 'Habitats for Hard Places' Project that is creating fish habitat through the Cuyahoga Shipping Channel and distressed sections. We're planting grasses, wildflowers and trees and sculpting natural river banks.
Favorite moment so far? Least favorite?
My favorite moment so far was being the host organization of a Dinner Cruise on the Goodtime III, recognizing lifetime achievement champions of the Cuyahoga. Least favorite: putting together 100 folders for a symposium I was organizing, tedious but necessary.
How did CSU prepare you?
CSU was the key turning point in my career. I was able to join a research team analyzing vacant lots in  Cleveland, their probability of restoration to a naturalistic state and how that would benefit us. I also had the honor of being elected President of the Student Environmental Movement, raising over $70,000 for projects. I worked with the facilities team to create a more sustainable campus. I also had the perfect degree program for this position. I would not be able to accomplish near as much without the help of fabulous faculty (led by Dr. Julie Wolin in Biology) and the Dean in the College of Sciences and Health Professions who have been more than supportive.
Do you run into any other CSU grads as part of your work?
I run into CSU grads in almost every organization that I deal with! There is a sense of pride and comradeship between all alumni in my industry.
How else is the environment part of your life?
It's in every aspect. I ran a blog on renewable energy, helped form numerous urban gardens (I used to be a landscape designer), founded a grassroots volunteer organization focused on environmental stewardship at the residential level, served on the Rocky River Watershed Council Board of Trustees, and have numerous other affiliations with environmental efforts.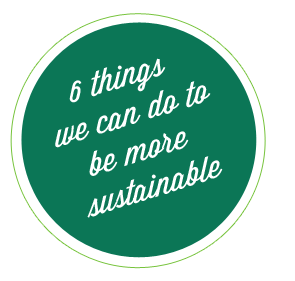 1. Stop using 'one time use' containers. Especially plastic water and soda bottles.
2. Get away from toxic drain cleaners and 'micro-bead face wash' to cut down the amount of plastic in our drinking water and fish habitats!
3. Look into rain barrels, rain gardens, pervious pavers or any type of stormwater retention system to help suppress the amount of water introduced into our system during storms.
4. When landscaping, plant native! There is such a beautiful variety of native Ohio plants and it helps our ecosystems regulate to their native function.
5. Get some friends together, call your local Watershed Group, and schedule a weekend stream cleanup! They are a lot of fun and help clear the habitat to create a more naturalistic form for the river.
6. Go to your local parks, beaches, wetlands, or whatever and ENJOY the greatest region in the Great Lakes basin! We have so many interesting features, it would be a crime not to. This helps you understand why 1-5 are so important to the Cuyahoga.
- BACK TO TOP -

Thanks Teach!

From Libby Plevrakis-Tamas '10, "Though he had a flat sense of humor during my marketing classes, Jim D'Orozio always made himself available for questions, sharing of ideas, and provided a sense that he wanted us to succeed. Dr. Rama Jayanti provided case studies with current products which allowed us to be creative, feel comfortable and confident. She also made herself available at various times for students."
Which members of our faculty/staff most influenced you? In what ways? Share here.
"I have lots of good memories from the Cage! Before they turned it into a computer lab, there was a lounge with lots of couches and a big TV (usually tuned to Maury) where those of us who had a HUGE gap between classes would study, hang out, and even sleep! With a full schedule of morning and evening classes those in-between nap times were essential for me! When the computer lab went in... well it was nice for computing but there was no longer anywhere to catch a power nap in between classes.
"One of the best things about the UC was that you could stand at the railing on any level and see what was going on on the first floor. There were often lots of performances and activities going on!"
from Erica Larson '07
- BACK TO TOP -

Wanted: six insightful words for college students

What would you tell them? Share your serious, lighthearted and poignant thoughts here.
We'll share the best responses with our students. We'll even post a few in the next issue to share with you.
- BACK TO TOP -

Boo! Eek! Take our Ghosts & Graveyards Walking Tour
---
Tuesday, October 29
7:00 – 9:30 p.m.
Meet at the CSU Student Center
Cleveland is full of eerie places and stories! Join us on a guided walking tour of Grays Armory, Erie Cemetery and other creepy haunts.
Students, faculty, staff and alumni welcome
Cost: $8
Tour has a limited number of spaces, so sign up today by emailing lwvespoli@gmail.com.
Sponsored by the Student Alumni Association and the CSU Alumni Association
- BACK TO TOP -

Historically Speaking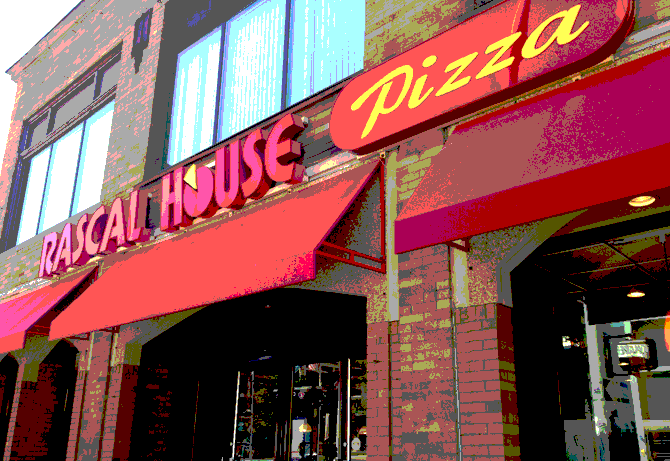 ---
It's the end of an era.
Well, kind of. Rascal House has been a campus staple for over 30 years. But now, it's moving in order to make way for CSU's new Health Professions Building. Don't fret; it's just moving down the street a bit. Many of you, however, will long remember the days spent at the original location. So, tell us. What are some of your favorite memories? Email us at alumassoc@csuohio.edu.
- BACK TO TOP -