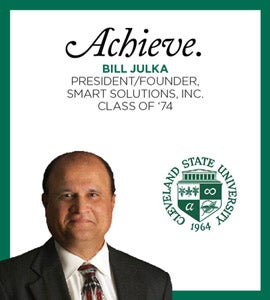 Bill Julka, MSIE '74
How does Anand "Bill" Julka love CSU? About six million ways.
He recently pledged $6 million toward student scholarships, the university's largest single scholarship gift ever. And it's all because he deeply believes in the transformative power of education.
At the age of 22, Julka came to the United States with two shirts, two pairs of trousers, a $1,500 student loan and high hopes, soon to enroll in Cleveland State's graduate-level industrial engineering program. Today, he is founder and CEO of Smart Solutions, a mutli-million dollar company and leading provider of systems integration and networking solutions.
"Everything I have achieved, I owe to my excellent education," Julka says.