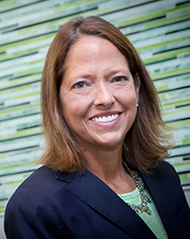 Lee Furbeck
Director, Undergraduate Admissions and Student Transition
l.furbeck@csuohio.edu
216.523.7417
Welcome to Cleveland State University! We're turning 50 this year. CSU really is young, hip, and urban. We're in the middle of the action and so are our students.  They get out and they get jobs. This is the place to be.
---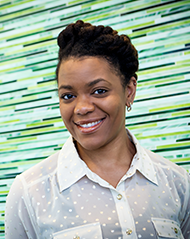 LaQuita Rouse-Germany 
Assistant Director, Admissions Operations
l.rousegermany@csuohio.edu 
216.523.7243
Cleveland State University has changed and evolved so dramatically and no two years are the same. Because it's all in a quest to provide quality, unmatched services to students, parents, and our community partners alike we continue to be a dynamic, urban best-in-class university .
---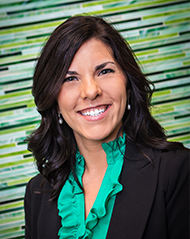 Cristina Wayton
Manager of Visit Experience
c.sanchez17@csuohio.edu
Why Cleveland State University? Location. Cleveland State students take advantage of everything the city of Cleveland has to offer, especially the opportunities to work alongside professionals in Fortune 500 companies all while earning their degree.
---
Mackenzie Albach
Enrollment Representative
m.albach@csuohio.edu
216-687-9344
CSU not only provides you with a great classroom experience with highly recognized, supportive faculty but CSU also engages you with the community. Internships, co-cops and volunteer experience are all so important for a well-rounded education. Having access to all of the fun events in downtown Cleveland is a bonus!
I focus on high schools in the Parma area as well as New York and Pennsylvania.
---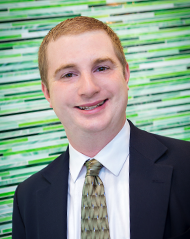 Tom Horsman
Enrollment Representative
t.p.horsman@csuohio.edu
216.523.7415
CSU offers a great education in the classroom and you will be taught by some brilliant people. Our location in downtown Cleveland offers our students many unique and exciting opportunities. If you haven't been to campus recently, please come visit. I think you may be pleasantly surprised. 
I focus on high schools in East Cuyahoga County as well as Northwest Ohio and Michigan.
---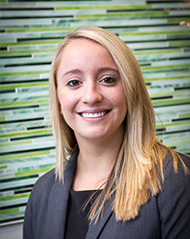 Annalise Kelleher
Enrollment Representative
a.kelleher@csuohio.edu
216-687-2011
If you are looking for an urban college with endless opportunities to find real world job experience, Cleve is definitely the college for you. We have hundreds of companies and organizations in Cleveland, ranging from Sherwin Williams to NASA! There is always something exciting going on in downtown Cleveland. With our large city events and major league sports, it is definitely an exciting time to be a student in downtown Cleveland!
I focus on high schools in near West Cuyahoga County as well as Central and Southwest Ohio.
---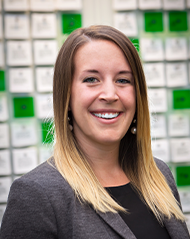 Kathryn Marshall
Enrollment Representative
K.L.Marshall@csuohio.edu
216.687.5487
CSU's location right in the heart of the greatest city in the world (Cleveland) makes us an excellent choice, no matter what your interests. Our Engaged Learning model connects your education to real world experiences in the city and beyond. From internships to entertainment, Cleveland has so much to offer a college student!
I focus on high schools in Southwest Cuyahoga County as well as North Central Ohio.
---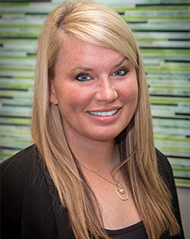 Meghan McCarthy 
Enrollment Representative
m.t.mccarthy@csuohio.edu
216.523.7376
Cleveland State University offers a campus experience unlike any other. Your time studying at CSU is not limited to the buildings that stretch down Euclid and every student leaves the classroom to put their studying to use in the real world. The city is quite literally your campus, and we promise you will find yourself engaged in opportunities only a big city can provide (think partnerships, co-ops and internships, combined with the big city food, theater, shopping and sports)!
I focus on high schools in South and East Cuyahoga County as well as in Akron, Canton and Youngstown.
---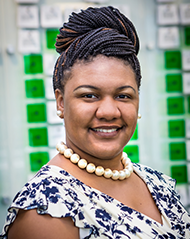 Rakia Naze
Enrollment Representative
r.naze@csuohio.edu
216.523.7418
CSU's campus is urban, vibrant, and diverse. You will get the chance to meet people from all walks of life. There are endless opportunities. Overall, you get the best of both worlds; strong academics and a great location! Students will have fun while preparing for your future without even venturing too far away. Opportunities are literally in your backyard.
I focus on high schools in the Cleveland Metropolitan School District.
---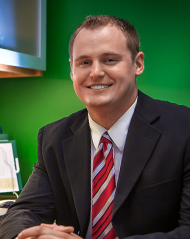 Zachary Nichols
Enrollment Representative
z.nichols58@csuohio.edu
216.523.7401
Cleveland State University is right in the heart of downtown Cleveland! It's fun, cool, exciting, and great for your career. Especially if you take advantage of the more than 3,000 internships and co-ops – many with Fortune 500 companies – available through CSU! 
I focus on high schools in Shaker and Solon in Cuyahoga County as well as other Northeast Ohio counties.
---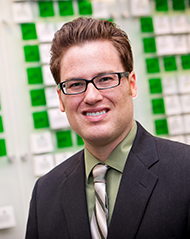 Joseph Vainner
Enrollment Representative
j.vainner@csuohio.edu
216.523.7222
My name is Joe Vainner and I am Cleveland State's Admissions Counselor for students interested in transferring from another college or university. I earned my bachelor's degree from CSU after transferring from Lorain County Community College and went on to earn a masters in Creative Writing from Sarah Lawrence College and a second masters, in Educational Leadership, from Eastern Michigan University. As a student, I loved being at a diverse, urban university where I could take advantage of all the city of Cleveland has to offer. I came back to Cleveland State because I wanted to be a part of the exciting changes and growth taking place at the university. Please contact me if you're interested in transferring to CSU.